Click here to get this post in PDF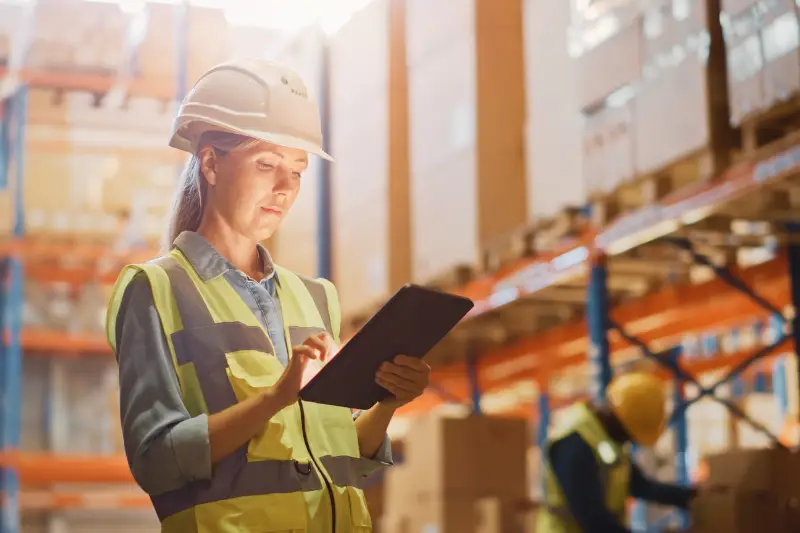 Introduction:
In the fast-paced world of e-commerce, swift and efficient order fulfillment is the name of the game. E-commerce customers now expect lightning-fast shipping, and achieving this requires the expertise of a top-tier third-party logistics (3PL) partner. This article will explore the world of 3PL fulfillment companies, helping you discover the best fulfillment company to meet your specific needs.
Understanding the 3PL Fulfillment Process:
A reputable 3PL fulfillment provider offers a comprehensive range of services, including:
Warehousing: Secure storage solutions for your inventory.
Inventory Management: Efficient tracking and management of your product stock.
Order Processing: Streamlined procedures for order handling.
Picking and Packing Shipments: Expertly picking and packing items for shipment.
Logistics and Delivery: Leveraging a robust logistics network for swift, cost-effective deliveries.
Additionally, leading order fulfillment companies excel in reverse logistics, simplifying customer returns. They often provide value-added services such as branded packaging, inserts, and custom kits, enhancing your brand's image.
The Mechanics of Ecommerce Fulfillment:
Ecommerce fulfillment, powered by 3PL services, begins with a warehousing solution to safeguard your inventory. When an order is placed, the 3PL team swings into action, selecting items from your inventory and meticulously packing them for shipment. These providers rely on extensive logistics networks to ensure that your products reach customers quickly and affordably. Some even offer advanced tracking tools to keep you informed about your orders every step of the way.
Choosing the Right Ecommerce Fulfillment Company:
Selecting the ideal e-commerce fulfillment company demands a careful evaluation of various factors. Look for 3PL providers that offer:
Warehousing and Inventory Overflow Solutions: Ensuring your stock is secure and readily accessible.
Reverse Logistics Capabilities: Simplifying the management of customer returns.
Versatility Across Industries: Experience catering to diverse industry needs.
Transparent Pricing Models: Clear and honest pricing structures.
Scalable Solutions: Adaptability for startups and growing businesses.
Brand-Building Services: Assistance in strengthening your brand's presence.
Fulfillment for Amazon (FBA) Sellers: Ensuring compliance with Amazon's rigorous standards.
Some providers go the extra mile, offering kitting services that allow you to create enticing package deals with related inventory items, enhancing customer satisfaction.
Meet 3PL Bridge: A Fulfillment Powerhouse:
3PL Bridge emerges as the quintessential e-commerce fulfillment provider, ticking all the boxes for a seamless experience. Beyond fundamental order fulfillment services, they excel in reverse logistics, enabling online merchants to offer hassle-free return policies.
With a sprawling network of warehouses nationwide, 3PL Bridge guarantees fast and cost-effective shipping. Their extensive experience spans various industries, including wholesale and medical equipment, making them a versatile choice for businesses of all sizes.
Furthermore, 3PL Bridge offers value-added services such as subscription boxes, product kits, and captivating flyers and inserts, bolstering your brand's identity. They even provide meticulous product preparation services for Amazon sellers, ensuring compliance with Amazon's stringent requirements before items are shipped to fulfillment centers.
Exploring Other Notable Ecommerce Fulfillment Companies:
While 3PL Bridge shines brightly in the fulfillment arena, several other noteworthy companies also deserve recognition:
ShipBob: Ideal for small to midsize businesses, ShipBob is an excellent choice for e-commerce, crowdfunding, and product launches, making it particularly useful for startups.
Whitebox: Offering a spectrum of services that encompass outsourcing aspects like marketing and store management, Whitebox is an excellent choice for online merchants, especially those selling items through Amazon.
Red Stag Fulfillment: This company is a superb choice for online retailers dealing with large items, high-value products, or goods requiring extra attention during shipping.
FedEx Fulfillment: Leveraging the trusted FedEx name, this company extends a suite of fulfillment services encompassing warehousing, storage, delivery, and reverse logistics.
Conclusion:
When it comes to e-commerce fulfillment, the right 3PL partner can make all the difference. The best fulfillment companies, like 3PL Bridge, offer a comprehensive suite of services, enhancing your brand and ensuring your customers receive their orders swiftly and securely. Elevate your e-commerce game by choosing the ideal fulfillment partner that aligns with your unique requirements.
You may also like: 5 Characteristics of a Successful Ecommerce Company
Image source: Shutterstock.com