Click here to get this post in PDF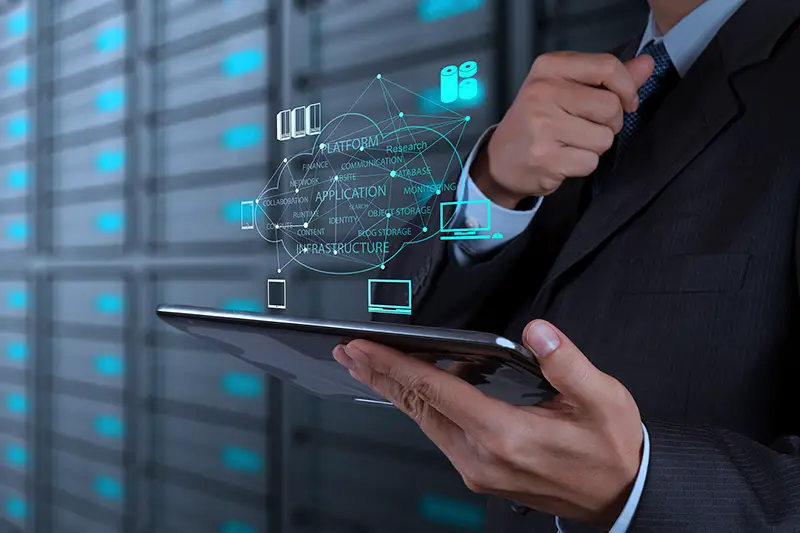 The 21st century is all about applications accessed on the cloud. Everywhere we see cloud computing is a part of our life unless of course, someone is still living in a cave. Whatever we use on the internet today, most of which are our daily use applications and go-to software, are based on the cloud, with data saved on the internet and available from anywhere across the world. Today, if you travel even a thousand kilometers away from home, your presence on the internet doesn't take a single hit, untouched, and exactly how it was when you were at your home. Similarly, businesses use the cloud to store and manage data that is accessible by resources across the globe, with the right credentials in hand. With the Pandemic hitting the world hard, work from home being practiced necessarily, and mobility getting hurt severely, cloud computing has come out as a major savior for organizations across the globe. Dependency on the cloud has been understood well and, now more than ever, organizations are ready to migrate their on-premises data management to the cloud, indicating even more demand for cloud professionals. 
What is Cloud Computing
In previous times, data was managed via large physical databases that were limited to a certain location and could only be accessed when close to those databases. With cloud computing, data can be managed, stored, accessed, and updated on a cloud instead of a physical database or data center. As huge as the data can be, it can be made available on a virtual cloud, accessed via the internet, without the need for ridiculously large storage centers. 
The term cloud came out from the concept of a virtual storage space that is not dependent on physical infrastructures, cutting down the costs many folds, allowing mobility across the globe with data accessible all the time, and creating an overall ecosystem of convenience in sharing information and data, hence making things a hundred times easier, playing major role in pivoting globalizations. According to professional resume writers from WriteMyResumes, specialists with the honed skills of data analysis, database planning, and database software management are worth their weight in gold as the sphere is highly promising.
If we take a look around today, cloud and internet go hand-in-hand. All the social media applications are running on the cloud, email services and entertainment platforms are all on the cloud, even the daily use applications are presenting data that is saved on a cloud. Organizations are also maintaining and running their data on the cloud, to reduce data management and storage costs, increase the flexibility of usage, decrease dependency on physical infrastructures, and enhance the security of data. Similarly, organizations are also getting on the cloud to ensure security, ease of data management, the possibility of remote working, and many other critical reasons. 
Cloud Computing as a Career
The Talent shortage in IT has been a concern for the past few years. There is a considerable shortage of cloud talent too. A survey by Forbes, "Challenges in Cloud Transformation", mentioned 86% of the respondents had an opinion that the IT skills shortage will create noticeable hindrances in the successful completion of cloud projects. Forrester predicts the public cloud infrastructure market to rise by 35% to $120 billion by the year 2021. The shortage and the rise in public cloud adoption present a clear indication of a window of opportunity in terms of a career in cloud computing. According to PayScale, cloud engineers enjoy an average annual income of above $91,400 while Glassdoor says cloud architects earn an average annual income of above $107,300. Cloud is one of the hottest careers of the 21st. The downturn of the global economy due to pandemic can be taken as the time to prepare for when the economy bounces back again. The quickest, smartest, most rigorous and intense way to become a proficient cloud computing professional is attending a reputable bootcamp program. Bootcamps are fast-paced, job-focused, and career-oriented training programs that prepare professionals and learners for industry-recognized certifications. If you are finding a bootcamp that can build or polish your cloud skills and prepare you for a cloud dominated era, you can use our list of the best cloud computing bootcamps to get you into high paying careers. Let's discuss each with the value propositions they have to offer. Please note that the sequence does not go as per the ranking.
Best Cloud Computing Bootcamps
The Linux Foundation Cloud Engineer Bootcamp
The Linux Foundation offers an official bootcamp program by The Linux Academy. The bootcamp is known as Cloud Engineer Bootcamp, aimed to provide students with in-demand cloud skills. Building up all the way from the foundational level to prepare for two major certifications by Linux. The Linux Foundations Certified SysAdmin and Certified Kubernetes Administrator. The duration of the program is ideally six months and includes self-paced courses, live sessions with instructors, practice labs, discussion forums, credentials of Cloud Engineer Bootcamp, and certification preparation for the courses mentioned above. 
Santa Clara University Bootcamps
Santa Clara University has partnered with QuickStart Learning Inc. to offer an online cloud computing bootcamp program that consists of a curriculum preparing candidates for top five cloud certifications including CompTIA A+, CompTIA Network+, CompTIA Cloud+, Azure fundamentals, and Fundamentals of AWS. The bootcamp offers flexible courses with self-paced modality, live weekly sessions with industry experts, hands-on labs, certificate of completion by Santa Clara University, and job assistance for 12 months after completion of the bootcamp. 
Pragra
Pragra is based out of Toronto, Canada. It aims to fill in the IT skills gap by offering various IT training bootcamps. Its cloud computing bootcamp is focused on making the candidates AWS experts, preparing them for AWS Solutions Architect Associate, AWS Developer Associate, and AWS SysOps certification exams. With comprehensive theory and practical based curriculum, the bootcamp program accommodates even those who have zero knowledge of cloud computing, making it a suitable program for those wanting to start or switch their career to cloud computing.
Udemy
If you want to become a cloud solutions architect, Udemy's bootcamp can be a great option. It is a relatively short course, worth 11 hours of the on-demand video course. Udemy offers downloadable videos, a practice test, and a certificate by Udemy. The program focuses on AWS, Azure, and Google Cloud Platform concepts and resources, but on a basic level, which makes it a good course for starters.
Florida Atlantic University's Center for Online and Continuing Education Bootcamp
Florida Atlantic University's online cloud computing bootcamp is presented to learners in collaboration with QuickStart, an IT workforce readiness and career development platform. A 16-week program, the curriculum includes certification preparation for five of the top industry certifications. Four CompTIA certifications, and two AWS and Azure basic courses. Individuals will get self-paced courses, industry experts guiding them via regular live sessions, access to the expert community, practical labs, and FAU's certificate of completion. 
Choosing cloud computing as a career can be a favorable decision for a rewarding future, considering the trend of cloud adoption is on the high-rise. It is a well-known fact that organizations who were on cloud had far more chances of surviving the pandemic. The IT skills gap, and cloud skills gap in particular is only going to increase, making it a high yielding opportunity for professionals to succeed in this rewarding field of IT. 
You may also like: Why Is Data Analytics In Such a High Demand
Image source: Shutterstock.com