Click here to get this post in PDF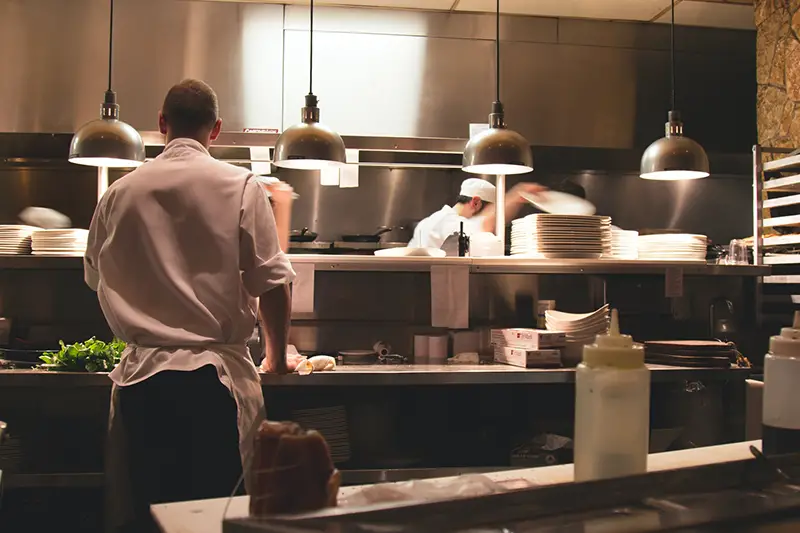 Whether you have an independent business or are a part of a restaurant or hotel chain, your commercial kitchen is usually where all your culinary wonders take place. If you are a chef, this is the heart of your enterprise and possibly where you channel your creativity. To work your magic properly, you have to make sure that your kitchen is always in a great state! While you may be attached to and familiar with the appliances and equipment you have been using for quite a while now, it may be a good idea to consider an upgrade. We have listed some benefits of upgrading your kitchen design that will help it run smoothly. We hope you find this useful!
1. Improve Food Quality 
It is quite simple, really – better and well-maintained equipment will improve your food quality and increase the output. It is a good idea to consider upgrading restaurant equipment. Newer and more modern equipment will undeniably perform better, especially under stress, without compromising the quality. Enhanced quality will also make the food taste much better! It is usually the taste of the food that the customers and diners take back with them. So, this is a great way to make them remember the delicious meal they enjoyed at your restaurant. Keep them coming back for more!
2. Reduce Maintenance Costs 
Improved quality and great taste may be an obvious plus. But upgrading your commercial kitchen equipment can profit your business in less obvious ways as well! For starters, it is extremely cost-effective. Better quality appliances and equipment will serve you better and longer. New appliances equipment is less prone to system breakdowns. They will also be easier to maintain and store and thus greatly cut down on maintenance costs. You can easily direct that amount towards improving other aspects of your business, such as aesthetics or publicity. You could even show your staff some warmth and gratitude. 
3. Improve Operations and Efficiency 
Frequently upgrade commercial appliances to ensure that you efficiently manage your and your staff's time. This approach will greatly improve operations in your kitchen. Up-to-date and proficient appliances will quite significantly reduce the amount of time it takes you to prepare a meal. You may find that you have a lot more room to focus on other important factors of your food preparation and presentation when you do not stress potential delays. 
4. Increase Capital Wealth
While it may seem costly to upgrade your kitchen, it is worth looking at the bigger picture. Consider viewing your equipment as an investment rather than an expenditure. If your business operates with rented equipment, then upgrading to new equipment will allow you to classify it as an asset. This factor will be of great practical use if you attempt to attract investors, find yourself applying for a loan or decide to sell your restaurant. You will not only save on durability and production, but this will also increase sales and profit generation. 
5. Food Safety 
Food safety is a huge factor in the success of any commercial enterprise. It is one of the reasons why the food continues to taste good in the first place! Even accidental or unintentional health code violations are enough to make a thriving business crumble. Something as simple as extra storage space is much more important than it may seem. Imagine how much easier your life would be if you didn't have to worry about the cooked food structure of your kitchen consciously being built that way! In line with this, you can get the help of food safety auditors to get you the certifications that are needed for your food business, which helps gain more of your consumer's trust
6. Improve Business Image 
Great food and quick service can quickly make an enterprise very popular with the public. Upgrading your commercial kitchen is a great way to attract more customers. They will see your enthusiasm for their dining experience and your commitment to taste and quality. At the same time, it will also demonstrate your discipline and seriousness and your overall commitment to the venture. This factor will earn you the admiration and respect of your staff and colleagues.
All these factors will boost your business, improve your business image, and build you a great reputation in the industry! 
You may also like: Deep Fryer, Oil Filter Machines, and Other Commercial Kitchen Equipment
Image source: Unsplash.com