Click here to get this post in PDF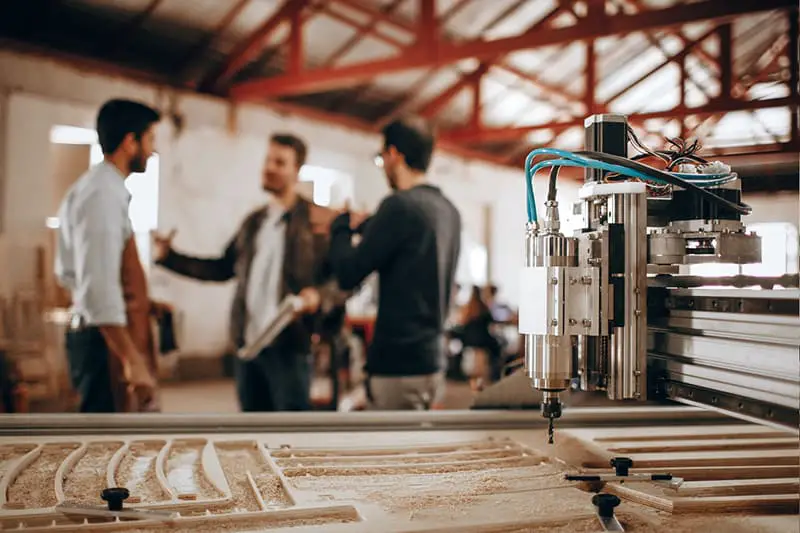 In all facets of your business, you need to ask yourself an important question. Does acquisition make more sense than outsourcing? In some cases, the decision is more straightforward; a simple calculation of cost versus requirement can inform a decision about creating a full-time employment position or outsourcing the same work.
When it comes to requirements that need a great deal more initial investment, the benefits of outsourcing start to depend on matters of volume and capacity to justify the ROI. Before making this decision, it is advisable to consult a CNC machine shop. By understanding the process, you will have better insight into which aspects of the pros and cons best apply to your business model.
Outsourcing Saves On Specialized Labor Costs
In most cases, specialized machining requires specialized technologists to operate. These are people who understand and implement everything needed in operating production machines, and they do not come cheap. It is the single largest shortcoming in the notion of saving on labor by way of automation.
While outsourcing fees do factor in this expense, these individuals are usually operating multiple contracts simultaneously, offsetting the cost incurred by your company. The same principle applies to those working on other aspects of the production process. This may include staff to assemble products where a production machine cannot.
Saving On Insurance Premiums
As with all things, the more expensive an asset is, the more expensive it is to insure. There's no doubt you already know the ins and outs of business insurance. When you purchase large scale production machines, these premiums can be cripplingly steep. You cannot acquire a business asset without taking proper precautions by way of cover. Still, it is imperative to understand the fine print of precisely what the cover entails.
For the most part insurance on heavy-duty production machinery only cover certain damages and losses. If your factory were to burn down by accident and you had followed all safety regulations and have all the certification available to prove as much, you may see your claim honored. You can still be sure that it will be a challenge to see a claim this large settled.
This is not to mention all the scenarios that are not covered. Limited warranties mean a limited timeframe for cover on wear and tear and damage from primary use. There exists practically no recourse for accidental damage due to any form of negligence. None of these factors is your concern when outsourcing.
Long Term Savings On Upgrading Machinery
There will come a time when the production process of your product is improved upon by advances in technology. This means more trouble than only facing the decision of whether or not to upgrade. If you don't, you can be confident your competitors will, giving them the edge when it comes to volume and pricing.
These costs will go hand in hand with the standard array of additional requirements, including upgrades to other production machinery, training or employing new maintenance and technologist staff and changing critical aspects of the production model overall.
Again, all of these concerns are not yours to worry about when outsourcing the entire production process. The companies offering such services will, by the very nature of their own business, keep up to date with the latest technologies to remain industry-relevant. You continue to negotiate and maintain your contract with these providers and leave these details to them.
Also read: Does Your Construction Business Need Asset Financing?
Image source: Pexels