Click here to get this post in PDF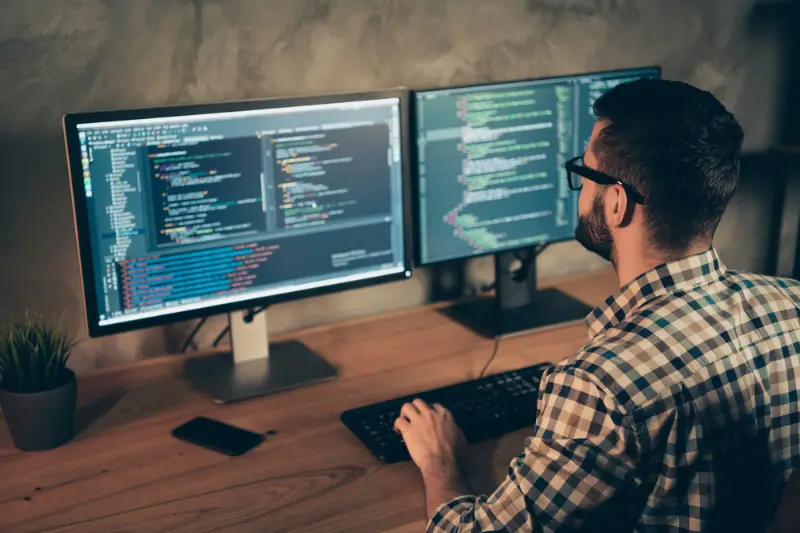 Today, every modern business uses different types of software.
Often, small companies may buy ready-made software. However, when it comes to large enterprises or organizations looking to innovate, custom software solutions are a must.
Both the demand and the supply of such software development solutions are constantly expanding. The reason for this is the emergence of new technologies, as well as the requirements and challenges businesses face. And to meet these needs, new custom software is an option.
The main advantage of this type of solution is that the company can receive software that has already implemented and configured functions following the specific business requirements in this case.
New functions and features implementation is critical to the company's competitiveness in the market, especially in the era of digital transformation. Due to the changing dynamics and needs of people, businesses need to constantly look for new solutions to create and offer their products and services to customers. With this approach they can satisfy their needs and provide a positive user experience.
Custom software has several significant advantages over mass-produced software, as it solves exactly those tasks that are of priority importance for the business. At the same time, there are several software types where custom solutions are a necessity to achieve business goals.
Let's consider in more detail what custom software is and what are its main benefits.
What Is Custom Software
Conceptually, the development of custom solutions involves the creation, launch, and subsequent support of software with a specific set of functions and capabilities required by a particular business.
This type of software is tailor-made for the company to meet its unique needs and requirements.
The reason why more and more sustainable enterprises are investing in custom software development is that mass solutions either have additional features that are not needed and that load the program or do not have features that the company needs at all.
Thus, organizations cannot fully use the software to solve their problems, which naturally leads to a large investment of time and money. That is why custom solutions are so valuable because they provide customized software according to business needs.
Custom software is most often developed using programming languages such as C ++, Java, and Python, which allows you to implement a wide range of functions depending on the client's ideas. In addition, development companies also provide ongoing support, maintenance, and updates to their products, which is another reason why custom solutions are attractive.
Benefits Of Custom Software 
Key benefits of custom software for businesses include:
It's Secure
One of the major benefits of custom software is its security. Unlike ready-to-use software, which is often based on open-source code, custom solutions are developed based on the requirements of an organization and can only be used by members of its team.
Thus, custom software is less exposed to the risk of hacking and leakage of sensitive data, which is especially critical for large enterprises.
It's Client-Oriented
Individual approach and positive user experience are some of the drivers of conversion and customer retention. And custom software is perfect for these purposes.
Personalized solutions add value to the relationship and build trust between the customer and the business, increasing customer retention and loyalty.
It's Reliable 
Unlike mass software, the rights to custom solutions belong to the business. Thus, the company has at its disposal a product that can only be changed with the organization's consent.
In addition, the company does not need to pay licensing fees or stay within a clearly defined framework of what can and cannot be done with the software. Therefore, custom solutions are a more reliable option.
It's Cost-Efficient
The value of custom software is that you can adapt and modify it as your business grows. Moreover, custom solutions are developed based on your specific goals, which means you get the set of functions and features in the software you need. With this approach, companies do not have to overpay for many other features that would not be used anyway, which makes custom software a cost-effective solution.
It's Business-Oriented
At the center of custom software development is always the business and its specific needs, challenges, and tasks that these solutions must solve.
A business-oriented approach is an effective way to meet individual requirements and optimize many business processes.
In addition, a company can add or make changes to custom software based on the feedback received, which further contributes to business development and building trust between the enterprise and customers.
It's Scalable 
Scalability is another major benefit of custom solutions. This type of software can be continually expanded with new features as the business evolves and new challenges and needs emerge.
In addition, since the rights to the software belong to you, any changes made will not violate the license agreements, which gives a wide scope for the implementation of different ideas.
Final Thoughts 
Custom software is the driver of modern business growth. Solutions based on the specific requirements and needs of the organization allow you to complete tasks and achieve your goals most effectively.
Investments in the development of custom software provide enterprises with significant advantages in the market in the long term, which contributes to increased competitiveness and stable growth of the company. Learn more about custom software development at Ralabs.
You may also like: 7 Essential Hardware And Software Options To Setup Your Virtual Office
Image source: Depositphotos.com