Click here to get this post in PDF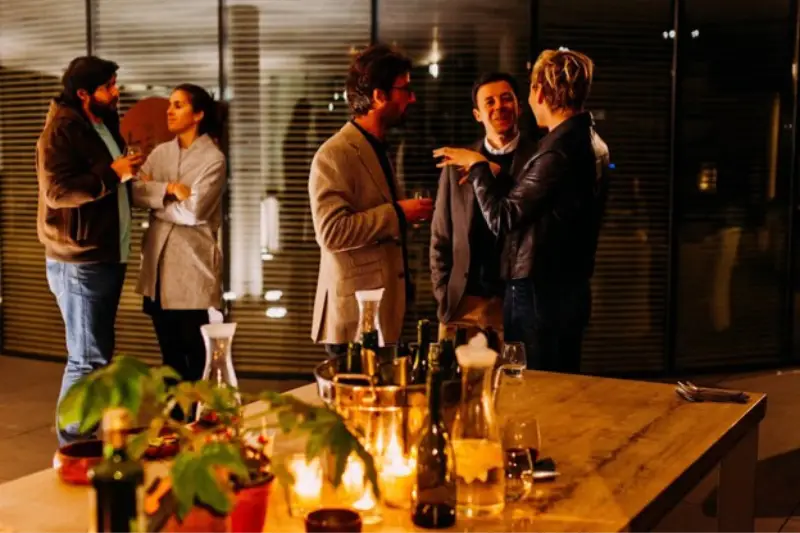 In today's day and age, almost everyone is an entrepreneur at some level. Even people with a regular day job are taking on side hustles. Or perhaps, you're just a busy person with a busier social life. Life is absolutely hectic, and it only seems to get moreso. If that's the case for you, a personal CRM could be just the organizational software that you need in your life. 
CRM stands for Customer Relationship Management and is typically pitched as enterprise-level software. This means that most CRMs are designed for corporate users as a part of their regular workday. These types of CRMs are great for managing books of clients and keeping data synced between various software and other SaaS programs they utilize. However, these enterprise suite CRMs offer little-to-no personal use. That is until recent innovations in the world of CRM. Now, individuals can rely on the power of a sophisticated CRM to help them manage their personal lives.
What is Personal CRM?
A personal CRM is a software that's designed to help you keep all of your circles organized in one, unified, central space. This makes it easy for users to see their entire schedule or calendar while having instant access to a library of their contacts. A good way to think about personal CRM software is like a private LinkedIn. In this sense, you can add your contacts, people from your various networks, and anyone you want to add to your circle. Another good comparison is a sleek, digitized rolodex. 
A personal CRM isn't only for record-keeping on contacts in the various aspects of your life, but it can also be a high-powered organizational tool that combines your calendars. Using a personal CRM, users can upload their calendar, Twitter, and LinkedIn. This makes it easy and convenient to gain a comprehensive view of one's week, month, or even year. 
Not only that but a personal CRM is designed for note-taking and record-keeping. This makes it super easy for users to keep detailed and meticulous notes on the contacts in their personal CRM. These notes can be referenced before a party, a meeting, or just a casual get-together to inform the user prior to interacting and engaging with their contacts.
All-in-all, a personal CRM is software that mimics the functions and features of enterprise CRM programs but on a much more individualized scale. This makes a personal CRM a wonderful organizational tool for anyone who is constantly wearing more than one hat.
Where did Personal CRM Come From?
Personal CRM was an idea that stemmed from the popularity of enterprise CRMs. However, it was also inspired by David Rockefeller, who began keeping personal records on his contacts via plain white note cards in his early adulthood. This practice helped him immensely in many ways, and he even accredits a lot of his success to this manual note-keeping method. 
This is the purpose and point of a personal CRM. It enables the user to create thorough profiles of the people who matter the most to them. It's a wonderful device that serves the memory and keeps people sharp in all of their various social circles. 
Using a Personal CRM for Organization
The most common use for a personal CRM is organization. This is because it's a singular platform that handles your network and your calendar. You can sync your personal CRM to other social networks like LinkedIn and Twitter to make building your database that much simpler. 
Not only this, but a personal CRM doesn't come with a lot of the nonsense busy work that enterprise CRMs require. This means there's no data entry involved or over-automation. The goal of a personal CRM is to be private, sleek, elegant, and to make your life a little quieter. 
Making the Most of Your Network
Everyone wants to make the most out of their network. In today's digital age, it can be hard to keep in touch and up to date with friends who may live across the country or even across the globe. This is where a personal CRM shines. A personal CRM makes it simple, quick, and easier to build your network and keep notes on the people in your life who matter the most. 
By using a personal CRM regularly, you'll start to have better conversations that are more engaging with the people that populate your circle. Some people even experience a decrease in social anxiety because they feel more prepared to enter a social situation from the start. 
Wrapping Up
No matter who or where you are in life, the community is a vital aspect of mental health and happiness. By regularly utilizing a personal CRM, you can elevate your social game and take the stress out of networking. 
You may also like: 7 Reasons Why You Need A Custom CRM For Your Business