Click here to get this post in PDF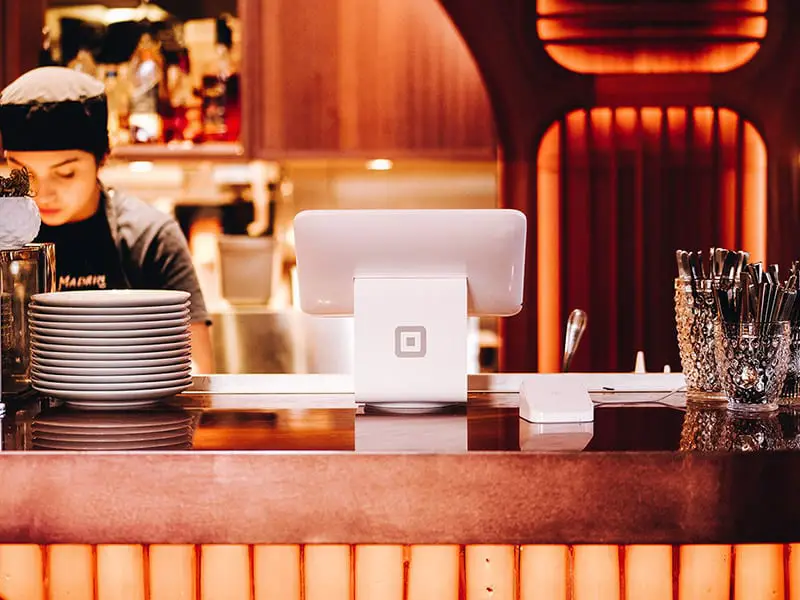 Managing a restaurant is not easy – from ensuring the quality of food and services to keeping track of the financial data, there are thousands of tasks you need to manage every day. But with a good electric point of sales (EPOS) system, you can streamline a majority of your daily tasks to establish smooth and efficient operations. As a matter of fact, about 79% of restaurant managers believe that modern technologies, such as EPOS systems, are playing a pivotal role in addressing the key challenges faced by them, according to research. In this article, we will take a closer look at EPOS systems and help you determine how to choose the best EPOS system for your business.
What is a Restaurant EPOS System?
Electric point of sales systems, also known as EPOS systems, for restaurants is specially tailored to make restaurant management easier for you. They help integrate all your business requirements under one complete package, allowing you to reduce your overall costs, improve cash flows, and guarantee customer satisfaction. With a reliable EPOS system such as the one by Good Till company, you can track employee activity and performance, manage scheduling, keep tabs on stock levels, expand payment options, and enable faster billing. You can even analyze customer behavior to shape your marketing strategy accordingly. Check out the good till company review to learn more about their amazing EPOS system.
Business Benefits of a Restaurant EPOS System
Using an effective EPOS system to manage your hospitality business comes with an array of advantages. Following are just a few of them:
Improved Accuracy
Epos systems tend to minimize and even eliminate human errors and result in greater financial accuracy. Oftentimes, businesses rely on their staff to conduct financial transitions such as pricing and billing. These may be subjected to mistakes and lapses, which can result in serious monetary losses. An EPOS system, however, allows you to apply a uniform pricing structure over multiple payment terminals while reducing the chances of any mistakes.
Efficient Operations
Restaurant EPOS systems improve the efficiency of operations. Waiters no longer need to run back and forth to the restaurant to convey orders in the kitchen; they can conveniently take quick orders on the tableside with digitalized handheld devices that automatically deliver the order to the kitchen. This allows the staff to attend to the diners in an improved manner, boosting customer satisfaction as well.
Trouble-Free Management
 From your daily sales to inventory stock levels, an EPOS system can produce analysis reports to help you identify your strengths and weaknesses. Since effective inventory management is crucial for the smooth running of operations, automated back-office functions in restaurant EPOS systems can automatically order products once they drop below a specified count so you don't need to go through the hassle of manual stocking. Similarly, detailed analysis reports can highlight the best-selling products while indicating improvement areas to help you make informed business decisions.
How to Choose the Best EPOS System for Your Business
Purchasing the right EPOS system can completely transform your business and help you stand out in the market. But there are so many great EPOS systems in the market which makes choosing the perfect one for your restaurant quite difficult. Keep the following pointers in mind and you will surely be able to make the best decision with ease.
Know the Types of EPOS Systems
The choice of EPOS system type depends on multiple factors, including your priorities and payment processing requirements. Here are the options you have:
Traditional EPOS has been in the industry for the longest time. They consist of stationary terminals connected to servers at the back end. With such systems, the processing can only be done at the terminals fixed by the technicians and the data can only be accessed on-site.
Modern mobile EPOS is equipped with the latest technology for efficient integration of restaurant services. The sales and financial data can be accessed anywhere and anytime through the cloud, which makes them even more popular in the hospitability industry.
Self-service kiosks have taken over the hospitability industry with a storm. They allow customers to input their orders and payment at the kiosk, eliminating the need for waiters and thus cutting down costs.
Things to Consider
In order to buy the best EPOS system, look out for the following features:
Budget
EPOS systems are indeed quite an investment. And since the price generally increases with the range of features provided, look for features that can appropriately fulfill your requirements without going overboard. Nonetheless, remember that an EPOS system tends to generate profit in the long run so invest in quality products from well-known brands.
Performance Reporting Abilities
The perfect EPOS system for your business should be able to handle the vast amount of data generated on a daily basis. It should be sophisticated enough to analyze the data accurately and generate a user-friendly report, allowing you to keep track of your business effectively.
Ease of Use
Since user experience is an important determinant of your new EPOS system, it will be useless if the staff or customers don't find it easy to use. Also make sure that your system presents an attractive yet readable interface so that ordering, billing, and tracking activities can be performed without much hassle.
Data Security
As technological advancements continue to transform businesses, overcoming cybersecurity concerns are a major challenge for businesses all around the world. Indeed, the restaurant EPOS system needs to be equipped with a strong defense against data breaches and employee theft to safeguard sensitive customer information and preserve profits.
With all these tips in your mind, you can now start looking for an EPOS system to manage your business. Remember that an efficient EPOS system can do a lot more than process orders and transactions, so make it a point to do your research before making the final decision.
You may also like: Ways to Attract More Customers to Your Restaurant