Click here to get this post in PDF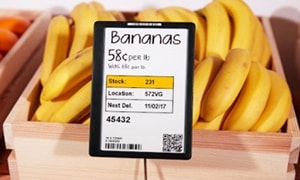 Electronic shelf labels electronically display product prices on the shelves. These display modules are attached to front edges of the shelves. The ESL displays use electronic paper or LCD displays showing the current product price to shoppers. There is a manually or automatically controlled communication network at your discretion. The ESL system also includes a wireless communication system based on infrared, visible light, or radiofrequency. Read on to discover how your retail store will benefit from installing ESL systems.
Image credit: americanretailsupply.com
Possibilities of ESL systems
Changing price
An ESL system allows adjusting prices according to internal and external factors. You can adjust prices in a jiffy to save time and effort. This allows offering products at flexible and calculated prices. The ESL system allows carrying out promotions including happy hour and seasonal discounts. You can program the ESL system to adjust prices automatically in the short and long term. This feature allows keeping up with competitor prices and market trends. Your business now boosts stagnant sales when business is slow and raises prices to maximize profits.
Investing in an ESL system allows you to update prices autonomously to match market trends. This saves a considerable amount on printing paper tags. The paperless pricing also saves time you would have spent to manually update the price labels. All this lessens overhead costs that come with using paper labels. You will be in a better position to understanding the scalability of your pricing strategy across multiple locations. This encourages long-term business success and sustainability.
Adding promotion
Another significant benefit of electronic shelf label system is enhancing promotional activities through building a clearer picture of customer habits. You are likely to understand where shoppers spend the most time in your store. This allows understanding the products and special promotions drawing more response. Additionally, you can understand where shoppers need more information and what drives purchases.
Integrating ESL guides customers to the right product and those on promotion by use of a beacon. The potential of endless aisle allows marketing products, not on the shelves and those out of stock. This is through a digital kiosk to extend your store into a digital realm. This allows extending your product range without additional shelf space. Additionally, using LED light on the ESL system signals discounts to customers for promotional purposes.
Image display
The possibilities of electronic shelf labels are improving by the day. Today, ESLs come with expanded displays including three colors, symbol displays, and enhanced visibility without incident light. These systems embrace paperless technology making them a wonderful product promotion strategy through offering more product information. This allows shoppers to become more convinced on why they should purchase that particular product.
Retail stores usually have to incur significant space costs for displaying all the products in stock. Luckily, ESL systems can display items in the store without having them physically in the shelves. Near-field communication makes customers aware of various items in a particular section including those not physically in the shelves. Switching from paper labels to e-labels is more flexible and ensures that customers notice all products. 
Live inventory
The ESL systems are securely attached to the edges of the shelves for shoppers to spot inventory stockouts. This ensures better planogram compliance compared to paper labels likely to fall off the items. Keep in mind that the fallen paper labels can easily be moved by shoppers of wind. Electronic shelf labels make it easier to adjust discount products before expiration. This limits customer complaints and lessens shrinkage.
Additionally, some ESL devices come with sensors for detecting additional product information live. This might include sending a notification when refrigeration reaches threatening levels and temperature. You can make an effort to fix the problem to ensure that your products don't get spoiled. These digital tags reduce write-offs in the fresh food department. This limits losses in your business and boosts your brand image since customers are less likely to end up with spoilt products.
Bonus 
Keeping up with online retail
A bonus feature of ESL systems is making your store keep up with its online department. This feature allows price comparisons for online and offline prices for items like consumer electronics. The shoppers can check out and test the product in the store before comparing the price online. This allows shoppers to make an informed decision on the best deal. Customers are likely to buy through the most affordable option without switching to another retailer.
Wrapping up
With growing technological trends in all business processes, switching to paperless labels is a great idea. These come with various benefits including allowing dynamic pricing, enhancing promotions, and promoting online stores. The right ESL systems will encourage seamless management of your business regardless of the number of branches and departments.
You may also like: A Beginners Guide to The Best EPOS Systems
About the Author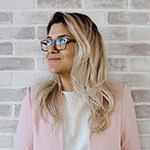 Ashly William is a freelance writer, with years of experience, creating content for varied online portals. Her content is published on many national and international publications. She loves to write about business services and education.