Click here to get this post in PDF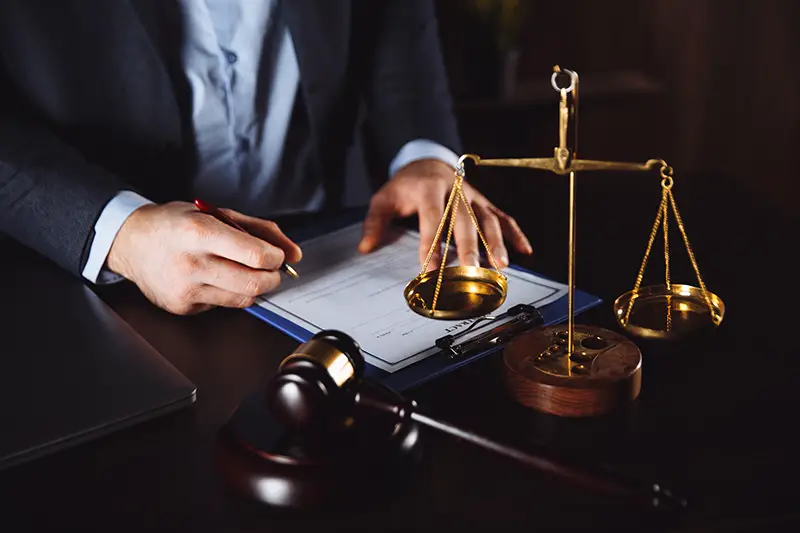 Beginning and maintaining a business can be an arduous and rewarding experience, but it can also present a number of legal challenges. It's crucial for business owners to take precautions to safeguard both their organizations and themselves from potential legal problems. Here are some suggestions on how to keep future legal disputes with your company at bay.
Understand the laws and regulations that apply to your business
You may need to be aware of and adhere to particular laws and regulations depending on the type of business you're operating. To make sure you're not breaking any of these laws, it's crucial to learn and comprehend them. For instance, if you operate a retail business, you must abide by consumer protection laws. You must abide by food safety laws if you operate a food business. You must abide by labor laws if you operate a business that employs people.
Get professional advice
It's a good idea to speak with a lawyer or accountant like Simon Law Firm if you have any questions about potential legal problems that may affect your company. They can advise you on the best course of action. They can assist you in navigating the legal system and ensuring that you are abiding by all necessary rules and laws. This may entail going over contracts and agreements and offering advice on how to comply with regulations like tax and employment laws. This may entail going over contracts and agreements and offering advice on how to comply with regulations like tax and employment laws.
Protect your intellectual property
It's crucial to safeguard your intellectual property (IP) when creating new goods or services by applying for patents, trademarks, or copyrights. This can aid in preventing others from stealing your ideas and exploiting them. It aids in preserving your reputation and brand.
Draft clear contracts
It's critical to have well-written and transparent contracts in place whether you're working with clients, vendors, or employees. By doing so, conflicts can be avoided and everyone's rights and obligations are upheld. In order to make sure that these contracts are enforceable and legally binding, it is crucial to seek legal advice when drafting them. That also means thinking about how you treat your staff and ensuring they can do their jobs safely. You can give them health and safety training as part of that.
Be transparent and honest
For your business to succeed, developing a solid reputation is crucial. Being open and truthful with your clients, staff members, and suppliers can foster trust and help you stay out of legal trouble. In your business dealings, it's crucial to be open and honest. You should also take care of any complaints or other issues as soon as they come up.
Keep accurate records
You can stay organized and keep track of your finances by keeping accurate records of all of your business dealings. Being in compliance with tax laws also helps. Accurate records are also helpful in the event of future audits or legal disputes.
Knowing the rules and laws that apply to your company is crucial, as is getting expert advice when necessary. By taking these actions, you can stop worrying about potential legal problems and instead concentrate on expanding your company and reaching your objectives.
You may also like: Tips To Protect Your Small Business Legally
Image source: Shutterstock.com