Click here to get this post in PDF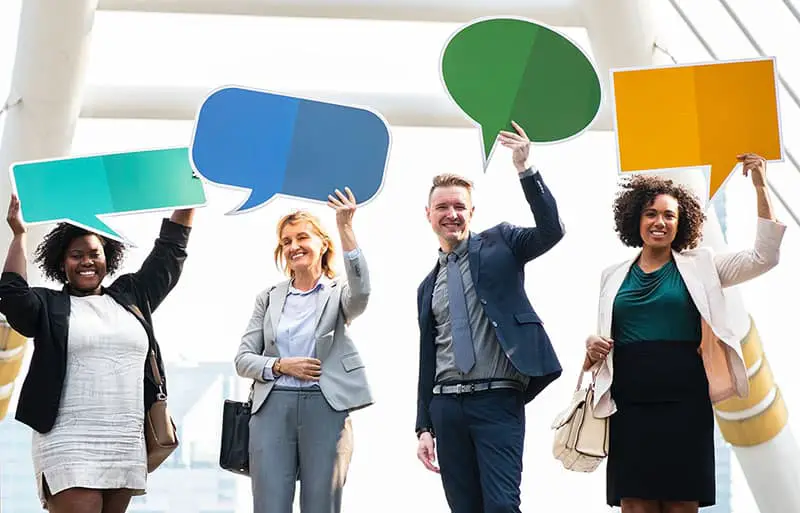 In today's business world, we face a lot of issues, one of them being the shortage of skilled labor. In fact, this might even be the most important issue any business can face. No skilled labor leads to a decrease in quality and sooner or later has your business plummeting. There are two approaches to the solution- automation and immigration. Automation seems like the obvious choice but has a lot of drawbacks in today's society. Thankfully, immigration has all the answers automation is missing. So why exactly might immigration be the right resolution and how do you go about it?
1. The benefits
Immigration has a lot of benefits, one of the main being that the process is still cheaper than automation. Automation still hasn't been made that popular and implementing it can cost you a lot of money you could have spent more wisely. What's more, this is a process that will only work on very big projects. Outside of that, it doesn't have much use.
Importing your workforce, however, works well for a project of any size and type. On top of that, you don't lose the human touch. This is a quality every small business should strive to keep as it adds to the authenticity of their business. Though automation is an attractive idea, it can never replace skilled human hands who know what they're doing. Finally, using immigration as your solution can bring a lot of positive press. You'll come off as a company that cares about its community and the people of not just your country, but the world.
2. How to do it?
There are several ways you can interest foreign workers for your company. A lot of people are already looking for employment abroad, so it's just a matter of informing them about your business. One of the quickest ways to do this is social media. Though it may sound a bit unprofessional to advertise open workspaces on social media, it's actually quite effective.
This is where people spend their free time, and who knows, they just might see your work ad. What's more, you can opt for many sites which only advertise job openings. This way you'll guarantee only serious potential employees contact you. This is also an easy way to reach new employees because most small businesses have an established network, so you can use that to your advantage.
3. Who to talk to?
Of course, this isn't something you can get into by yourself. It requires professional advice and guidance. Immigration is a tricky process, especially in first world countries, especially in Australia. You need to know all the policies and laws before you actually start recruiting people so as not to get in trouble with the law. Even though saving money is the goal of this operation, don't cut corners when it comes to obtaining professional help. Hire the best immigration lawyer in Sydney, as only he will know what exactly you need to do.
This way you're also ensuring you're getting the right information and keeping your best interests in mind. On top of that, it means that you'll be able to acquire a better quality workforce without wondering if you'll get in trouble. Simply put, doing things by the book with a quality lawyer equals success, great employees, and peace of mind.
4. What to expect
Most employers are a bit wary of this process as they don't know what to expect from foreign workers. After all, there are some cultural differences to overcome, and sometimes even language barriers. Neither of these is a real issue, though. Your employees are people, no matter where they come from. Just treat them as such.
You can expect they'll do the job they were hired to do, and that they'll contribute to your company's success. Try to connect with your new staff and make sure they feel welcome. After all, this is a big change for them, too.
Conclusion
All in all, both immigration and automation have their perks, but one is clearly better than the other. Today's world is on its way to make automation more accessible, but until then, immigration is the key to never being short on skilled staff. After all, does it matter where your employees come from when they're excellent at their jobs and will be a great asset to the company? No, the most important thing is success, and immigration can help you get there quickly.
You may also like: UK Could Face Skills Shortage In Light Of New Immigration Act
About the Author
Daniel Brown is a law graduate and a passionate blogger from Sydney. His areas of interest are alternative dispute resolution and its applicability in different fields of law, IP law, and resolution of disputes arising from intellectual property infringement and commerce law.