Click here to get this post in PDF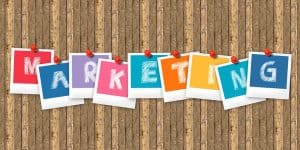 Anyone seeking success in business must employ effective marketing tactics. While there are definitely many constant changes when it comes to online marketing, there are a number of proven marketing tactics that seem to be "evergreen" in their ability to work in a changing landscape. Since markets and consumer tastes do change from time to time, marketing strategies may need to be tweaked. Both trends and fads emerge to guide people towards better marketing. The two are not the same. Studying trends may be helpful, but embracing a fad could create problems.
Trends can indicate the way consumer behavior is headed. The information gained from the study of trends can assist with navigating the twists and turns of the marketplace. Fads, however, might not be based on sound science. Fads commonly support short-term interest but are sure to fade over time. Entrepreneurs and business owners should be wary of embracing a dubious fad.
The Low-Carb Fad
The 1990s saw a rush of low carbohydrate products designed to help people lose weight. The low-carb diet fad was actually making a return as a previous fad burned brightly for a short time in the 1970s. People in the fitness and nutrition world should have seen the early fad as a warning. The new one wasn't going to last. And it didn't.
What happened to supplement companies that invested far too much capital into low-carb muffins, pancakes, and the like? Eventually, they were left with a lot of stock they could not sell. No amount of marketing was going to move the overstock. The fad was over. The customers were gone.
Low-carb diet products are just a single example. The key point here is fads only help for a short while.
The Digital Trend
The direction of music and video moving from analog tape to digital disk formats to computer files does not reflect a fad. Rather, consumers were trending towards audio and video formats with better sound and picture. Additionally, the idea of storing files on a hard drive was much more preferable than lugging around tapes and disks. Advanced and affordable technology rarely embodies a fad. Now, the return of vinyl LPs would seem like a fad slated to eventually burn out.
Riding a Fad
It bears mentioning that money can be made when a fad emerges. Fads, in fact, can lead to a business earning huge sums of money quickly. The key to successfully riding a fad is knowing when to get in and out. Budgeting accordingly also plays a role in successfully earning from a fad. The right marketing strategy, commonly a short-term one, helps with generating money from a hot fad.
All this must be tempered with good judgment. Business-minded persons cannot see more in a fad than what truly exists. In other words, don't confuse a fad for a trend. Seriously ponder if something has long-term legs in the market. Confusing a fad for a trend often leads to losses.
Study Trends
Recognizing trends starts with studying them. Study trends past, present, and future. Look at what trends had the greatest impact and what factors contributed to their growth. For example, e cigarette starter kit sales reflect something consumers embraced strongly. Judging by the trends, electronic cigarette sales should remain strong for decades to come. Remember, economic factors alone might not drive a trend. Social and political implications play roles, too.
Studying trends takes time. Trying to learn everything about current market trends cannot be done without a consistent desire to learn. Dedicate a decent amount of time per week to reviewing both market trends and fads. This way, you gain a better familiarity with the current marketplace.
Creating the Right Marketing Strategy
Take the information gained from the study of fads and trends and put it to use in a marketing campaign. The long-term nature of trends dictates a certain approach to sales. The rapid movement of fads may necessitate a faster-paced and more aggressive marketing campaign.
Whether a fad or a trend, the right marketing strategy is needed to boost sales. Otherwise, sales figures won't be all that good.
About the Author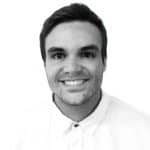 Lance Noland writes in the business and leadership spaces. He grew up just outside of Juneau, Alaska where he developed a love for photography, nature, and writing.