Click here to get this post in PDF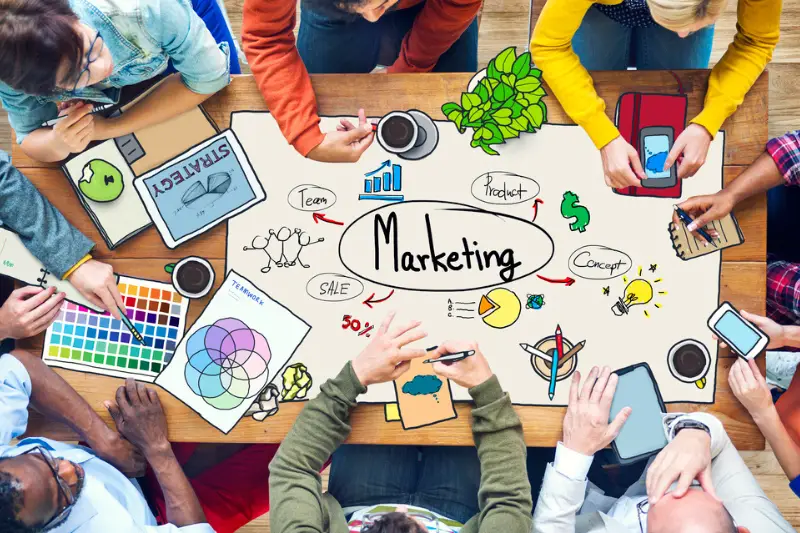 With digital media growth, what place does in-person marketing have in the marketing mix?
With digital marketing, the primary means of promotion for many marketers, one company wanted to assess the marketing tactics currently favoured by UK businesses, in light of the known effectiveness of marketing to all five senses.
According to the new annual experiential marketing report by The Event Marketing Institute, three quarters, 74%, of the public say that engaging with branded event marketing experiences makes them more likely to buy the product being promoted.
In its 'Sensory Marketing Cheatsheet', Marler Haley shows which senses are appealed to through more than forty marketing tactics, including white papers, videos, social media content, search advertising and more.
As part of its research into sensory and experiential marketing, Marler Haley found that the only way to appeal to all senses is using in-person marketing such as conferences, exhibitions and in-person experiential events. Mobile apps, branded content tools and games provide the next-highest level of sensory activation.
The Q1 2016 IPA Bellwether Report showed the top two marketing areas experiencing increased spend were 'Internet' (position 1) and 'Events' (position 2)*.
However, while digital marketing is largely based on data-based decisions and a measurable ROI, Marler Haley found that only 29% of marketers with event programmes are effectively measuring their ROI.
Andrew Pocock, Sales and Marketing Director at Marler Haley said,
"It appears that many businesses are putting all their eggs into one or just a handful of digital marketing baskets, which could be costing them, customers, as they overlook the potential benefit of multi-sensory marketing.
"Given three-quarters of people stated they'd be more likely to buy a product they'd had a personal experience with, our hope is that marketers consider ways their product or service can be exposed to the public besides digital and social. In-person marketing plays a huge part in not just brand awareness, but brand engagement.
"As more businesses begin to see the clear benefit of experiential marketing by investing more in events, it's going to become imperative that as an industry we start to measure ROI to the same extent to that seen in the digital world."


This infographic was created by Marler Haley.
Google+ | Twitter | Linkedin | Facebook
You may also like: Are You Marketing for a Fad or a Trend?