Click here to get this post in PDF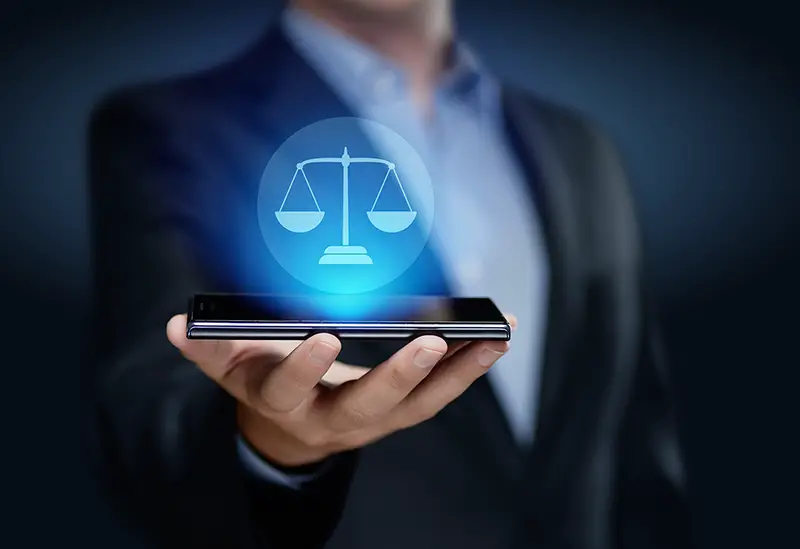 Being an attorney, specifically, a personal injury attorney, carries a heavy workload in most cases. Depending on the number of cases an attorney takes on, there is a lot of information to juggle and stay on top of. Adding time outside of the office and in court, many attorneys will utilize mobile apps to help manage their workloads. Being able to work on the go gives them the flexibility that they once did not have and the ability to remain productive in most settings.
Luckily, there are a variety of mobile apps for attorneys to select from. While most claim to help you stay organized or boost productivity, some are more effective than others. With feedback from many top personal injury attorneys, we have prepared a list of the top apps that will benefit their workdays.
SLACK
Slack is a workplace-focused instant messaging platform. With Slack, it allows a PI lawyer to converse with a specific colleague or a group quite easily, without having to hop on a call or schedule one. It also allows an attorney to categorize groups into various "channels" to differentiate the types of interactions they need at any time, including an office-wide announcement or other topics.
Slack is also a terrific networking tool. There are various channels devoted to assisting lawyers in their networking efforts. Let's say you're looking for an invite-only group made up of only attorneys, where you can network or help each other solve problems? There's one called LawyerSmack.
Slack is useful in communicating with co-workers and keeping discussions structured, but dialog regarding cases should be kept only in a secure environment. This way, notes can be stored and accessed securely as necessary.
GOOGLE CALENDAR
Due to their busy schedule, a personal injury attorney needs a reliable app to manage their meetings, calls or other important scheduling items effectively. Google Calendar can help streamline the process.
Not only does Google Calendar enable you to view your calendar for practically any location, it also allows an attorney to share their schedule with others. This is especially helpful in arranging a meeting, which you can share and track with others.
Many legal case management systems interface with Google Calendar. This will allow an attorney to schedule litigation deadlines or other events all in one spot.
DROPBOX
Dropbox is a widely-adopted app among attorneys. It can save documents or other files in a mobile Dropbox folder that you can also access from your PC automatically. This alleviates the need to upload docs to various locations all the time.
Another useful thing to note is that it also interfaces with a variety of case management software. Upload a document to a Dropbox folder, and it is synced to your system too.
CAM SCANNER
There's no longer a need to scan documents in the office. The Cam Scanner enables you to scan documents with your phone's camera. With this app, you can scan documents, receipts or notes to keep as a digital file.
It also gives you the option of saving the files on your phone to access remotely or upload to your company's digital storage system.
You may also like: Apps for Tracking, Booking, and Scheduling Remote Work
Image source: Shutterstock.com