Click here to get this post in PDF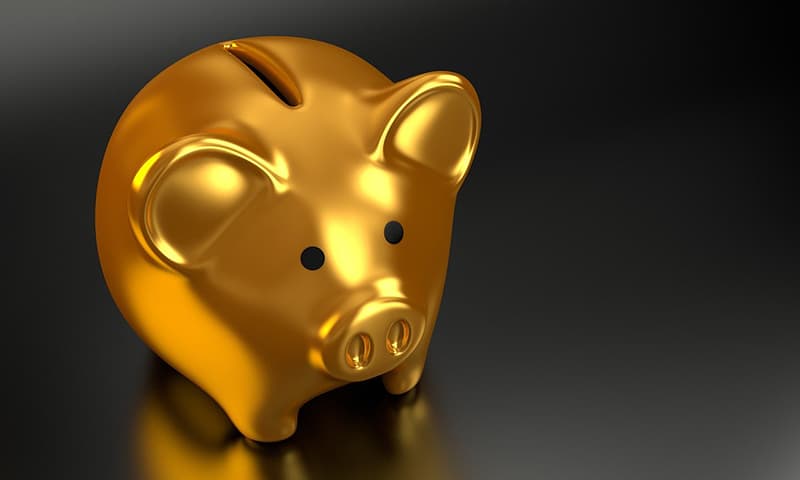 When applying for a loan, at times you would not meet a banks eligibility criterion due to which your loan application can get rejected. At such times, very often you would have often heard people suggesting you to apply for a personal loan from an NBFC. With major demand for personal loans in India, Non-Banking Financial Institutions have come into being, offering a diverse range of financial services to both salaried and business professionals. When it comes to getting personal loans, you would have often stumbled upon both NBFCs and banks promising to offer low-interest rates. If you are planning of avail a personal loan, then read below the difference between NBFC and Banks to make the right choice.
What is a personal loan?
It is an unsecured loan that can be availed to address various emergency financial situations that can otherwise cause you mental stress and can land you in a debt trap. Both banks and NBFCs offer this type of loan at low-interest rates without any collateral. This implies that to avail this type of loan, one does not have to pledge any of his assets as security and can instead get the loan amount based on his/her eligibility criteria.  An individual's eligibility criteria for a personal loan is determined based on his credit score, age, monthly income, employment status and other factors. The personal loan amount can be utilized to cater to expenses related to payment of education fees, medical bills, wedding purchases, debt consolidation, credit card payment and others.
What is NBFC?
Non-Banking Financial Company, i.e. NBFC, is a company registered under the Companies Act, 1956. The company is regulated by the provisions of the Reserve Bank of India under the RBI Act, 1934. Though the functions of an NBFC remain quite similar to that of a bank, they are not banks but just a company. NBFCs provide various financial products including personal loans, business loans, savings and investment products and others. NBFCs are further divided into three categories, mainly: Asset companies, Loan Companies and Investment Companies.
What is Bank?
Banks are financial institutions authorized by Government of India to conduct various banking activities such as accepting deposits, granting credits, managing withdrawals, clearing cheques, offering loans and others. Banks ensure smooth functioning of the economy by acting as a financial intermediary between both lenders and borrowers. Banks can be further categorized into private banks, private sector banks and foreign banks.
Key Differences Between Banks and NBFCs
·       Banks are given the license to open and operate a customer's savings and current account, whereas, NBFCs cannot do so.
·       NBFCs cannot issue ATM cards, whereas banks can do so
·       Fixed deposit schemes can be availed from both banks and NBFCs. However, interest rates vary as banks offer rates stipulated by the RBI, whereas, NBFCs are free to provide low or high-interest rates depending on their company norms.
·       Banks charge interest rates on loans fixed by the RBI. Even NBFCs do so, but they are given the right to offer high or low rates.
·       Banks cannot directly offer insurance services, but NBFCs in India can provide policies with. Banks can only do so in collaboration with various insurers.
·       Banks do not offer systematic investment plans and mutual funds, but NBFCs operated by banks and other companies can do so.
·       NBFCs are permitted to offer asset-restructuring services, whereas banks cannot do so.
·       The Deposit Insurance and Credit Guarantee Corporation of India insures bank deposits up to Rs. 100,000. Whereas, deposit schemes with NBFCs are prone to market risks, and few are even fraudulent.
·       Banks comply with the Banking Regulation Act 1949 of India, whereas, NBFCs comply with Companies Act 1956.
·       Bank loans are generally offered to customers, businesses and family, whereas, NBFCs usually offer loans to retail customers, i.e. loans for mobile, loan for refrigerator and others.
·       NBFCs are not required to maintain their reserve ratios like CRR or SLR, whereas banks are mandated to do so.
·       NBFCs are not an integral part of payment and settlement cycles, unlike banks.
·       NBFCs do not create credit, unlike banks.
·       Banks provide services such as overdraft facility, cheque books, fund transfer and others, but NBFCs do not offer such services.
·       In comparison to banks, NBFCs offer high-interest rate loans.
·       Banks issue credit card of different types to customers, whereas NBFCs are not involved in the process of doing so.
Concluding words:
Over the past few years in India, NBFCs have witnessed an amazing growth both in terms of disbursals and also demand for loans. In comparison to banks, NBFCs do not follow strict regulations that make it easy for low income or low credit score individuals to avail a quick personal loan. With the digital revolution, NBFCs in India have gone digital, thereby offering an instant solution to their customers by quick approval and instant disbursal services.
You may also like: 8 Brilliant Tips on How to Get a Small Loan for Your Business