Click here to get this post in PDF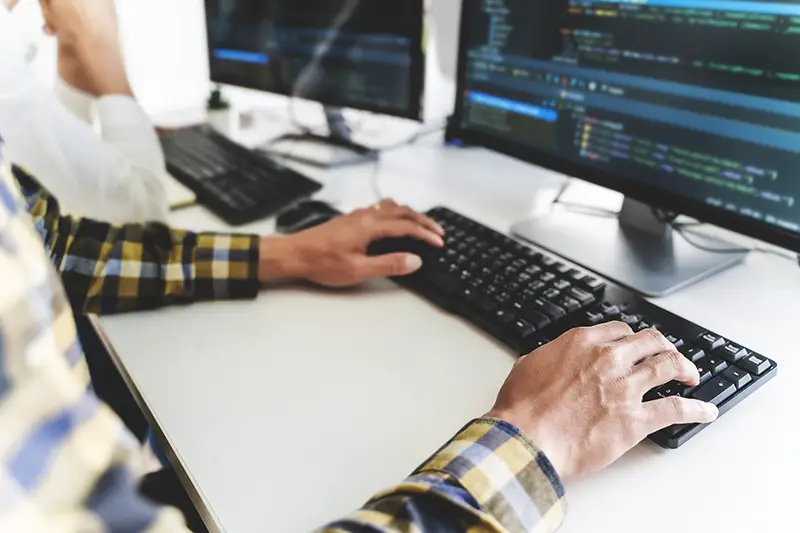 Cloud market business owners commonly use software as a service (SaaS). This is because SaaS is pretty accessible. All you need is a browser and an internet connection, and it is also hands-off. 
In addition, the delivery model of SaaS ensures that sellers manage every technical problem. This means that the customers don't need to depend on their in-house IT expertise. 
SaaS solutions are increasingly becoming popular since businesses are becoming very comfortable with cloud operations. Additionally, end users can self-provision SaaS technology by themselves. 
On the other hand, others might need to use a third party to help them with security, customization, and integration. So, read on to discover some advantages of SaaS for modern businesses. 
Let's dive in!
Business SaaS products give customers convenience while the providers manage IT development. With this, you can easily access functional and recent applications by connecting to the internet and opening and signing into the programs. 
Since the process is easy and instant, it saves effort and time and removes the need for you to have IT expertise. Also, experts at SaaS PR rundown suggest using a unique B2B SaaS media relations campaign that can take you where you wish to be. 
This means that you can easily adopt new software programs quickly and then start using them for your job task immediately. In addition, SaaS usually handles technical problems, tedious tasks, and data security. Therefore, you can focus your time on more important priorities.
When you buy traditional on-premise software installation, you must pay high license fees and additional cost upfront. This poses a challenge to small or startup businesses with little capital. But on the other hand, the SaaS model is operated on a pay-as-you-go model. 
This method allows you to pay your subscription gradually and based on usage. Additionally, when you purchase SaaS, the provider installs, configures, and performs program maintenance. 
If you don't have the expertise or money to maintain the application, you can use professionals and save money. Large businesses can also benefit from the SaaS model since they just need to temporarily rent it if they need it for only a short time. 
The SaaS model will allow you to back up and store your data on internet servers and access them from any device. In addition, cloud technology advancement ensures customers access to high-quality data security solutions. This also involves tools like anti-phishing programs and multi-factor authentications.
The SaaS model allows you to quickly and continuously update the software. This is because these updates are the responsibility of the provider. 
Sometimes, a new software version can come anytime from six to twelve months. It could even be several times each week. This ensures the product remains relevant to the users' current needs. 
These updates present software vendors with the opportunity of refining their products gradually. It also lets them take advantage of the customer market trends and shifts while keeping customers satisfied. 
Additionally, clients can also upgrade by themselves to the latest versions of the software. You can do this just by clicking a button.
The SaaS model can increase the cash flow for both customers and vendors. A SaaS model will enable business vendors to create recurrent revenue. 
With this, the company is assured of having enough profits to cover its business expenses and remain operational. Since the company is financially stable, it will be able to attract and maintain investors. 
This, in turn, will help them access essential money for running their business. Additionally, it also improves the business customer retention rates.
A SaaS model is easily scalable and can be adjusted to meet business growth and demand. All you need to do is upgrade your existing subscription or plan. This is very helpful for businesses with solid seasonal trends. It allows them to reduce their subscription costs flexibly.
Wrap Up
As against the traditional business model, SaaS provides a fascinating alternative model to typical software installation. In the conventional business model environment, you must build a server, install the application, and configure it. 
Instead, in the SaaS model, the application resides on a remote cloud network, which you can access via an API or the web. Additionally, it works like a rental. This model allows you and your business to use it for a while and then pay for using the software. 
Software as a Service is a popular choice among every business type currently because of its service, high-functionalities, support, and interoperability that it comes with.
You may also like: Tactics to Make Your SaaS Business More Profitable in 2021
Image source: Shutterstock.com