Click here to get this post in PDF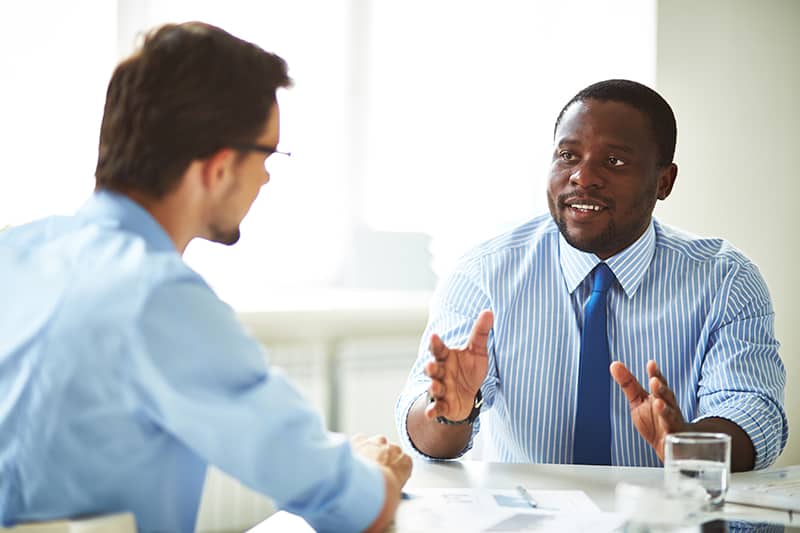 Coaching can transform average basketball players, musicians, and employees into superstars –  people who are the best at what they do. For a small company, having a team of high-performing individuals is a competitive advantage.
However, not every organization has the time nor the money to hire change management experts and employ a full-fledged coaching program.
But no worries.
The following rules will get you started on the right track and build the coaching culture your business needs.
1. Know This: An Annual Performance Review Is Not Coaching
Perhaps you're wondering:
"Isn't employee coaching the same as yearly performance appraisals?"
While both strategies aim to improve employee performance and productivity, how they go about it make a night-and-day contrast.
Performance reviews are a carrot-or-stick strategy. If things turn out positively, the worker under scrutiny gets a sizeable boost to their salary. If not, however, they stay on the same pay grade.
This emphasis on financial compensation makes the yearly review tricky.
Managers may shy away from giving a low (but well-deserved) score knowing that the person getting it may not get a raise. Moreover, the employee on the receiving of a bad score may get all riled up, making a two-way discussion on how to improve performance impossible.
Coaching, as you will see, moves the conversation away from pay appraisals and into training and developing your workforce's skills.
2. Informal And Frequent Coaching Works Best
Adobe, GE, and Microsoft have nixed annual performance reviews altogether in favor of regular and informal coaching. And it's easy to see why.
A study by Adobe found that managers can spend up to 17 hours per employee preparing for the review. The result? More than half of the workforce don't feel the impact of the review, while many of the workers feel stressed.
Moreover, an annual review cannot keep up with the ever-changing priorities and responsibilities in the workplace.
Frequent coaching, on the other hand, doesn't suffer from the problems that annual performance reviews do.
Research shows that immediately sharing positive or negative feedback with the person involved works best for skills development. With regular coaching replacing performance reviews, you won't have to wait for that time of the year.
And thanks to the informal nature of the sessions, you give feedback in the office, while grabbing a bite from a snack vending machine, making a coffee, or any place that can help the coachee relax and be more receptive.
3. Stay Objective When Giving Feedback
Things can get tense and emotional when giving feedback. As the coach, however, you want to keep a level head and stay objective. Focusing on the specifics below will help keep the session free from personal opinions and biases:
The scenario the employee was in
The action or behavior they exhibited
The impact of the above
Of course, you will want to tweak how you frame your message depending on the action of the team member.
If the employee went above the call of duty and performed better than expected, start by thanking them. Discuss the positive result brought by their effort. And lastly, compel them to maintain (or even level up) their standards by stating how everyone benefits from the work they do.
If the feedback is negative, however, you should point out the poor behavior the coachee is exhibiting and its impact. But more importantly, you should outline the steps necessary to stop the same unacceptable behavior or performance from becoming a problem again (more on this later).
Again…
Leaving unnecessary adjectives out of the conversation and staying as factual as possible is critical. Even more so if you're delivering negative feedback.
Note, too:
Sandwiching negative feedback with positive ones doesn't work and may even undermine your relationship with your workers.
The sandwich strategy isn't genuine. It's manipulative and will alienate your direct report.
People can see that the real reason for the coaching session is to point out concerns about their recent performance or actions. The positive comments are given only to soften the blow and prevent heated reactions.
4. Let The Other Person Have Their Say
Coaching sessions at work don't end after giving your feedback.
Chances are, the employee on the receiving end has a thing or two to say about the matter. What you do next will decide whether ensuing coaching sessions with the team member will be effective or not.
Bobbing your head as you pretend to listen and find a quick way to exit the conversation won't do you any favors. It will turn off your employees and future feedback will fall on deaf ears.
Instead, you will want to zip those lips and listen closely.
Silence is a powerful tool. One that can uncover elephants in the room – serious workplace problems no one openly talks about. You may not have the solution ready. But allowing employees to voice their concerns or vent out is sometimes enough to make them feel better and boost their performance.
5. Always End With An Action Plan
For the most part of the coaching, your employees' actions and behaviors took the spotlight. And since both parties have had their say, it's time to end the conversation (for now) and get back to work.
But how do you end the session effectively?
Simple:
Move forward!
You already talked about what they did, so you should now shift the spotlight to what they should do in the future. Encourage team members to map out the necessary steps for improvement. Even better, sit down and help them create goals if they're having a hard time coming up with their own.
Just remember to stay SMART. Make sure the goals you set with employees are:
Specific: Pinpoint the behavior to keep up or change, the reason/s why, and how exactly to go about it. The next point will help make your goal even more specific.
Measurable: Whether you're looking to boost customer satisfaction levels or email marketing open rate, write down by how much (in percentage points, for example) the employee should improve.
Achievable: We want to push our team to do their best work all the time. But setting overly optimistic targets is more likely to frustrate and stress out employees rather than inspire them.
Relevant: Make sure the goals are relevant to the employee's work and aligns with their personal and professional motivations.
Time-bound: "Work expands so as to fill the time available for its completion," states the Parkinson's Law. So unless you want coaching goals to take forever to achieve, agree on a deadline with your coachee.
With your SMART goals laid down, you should finish the discussion by arranging a follow-up session to keep track of their progress. Mind your body language, too, while you're at it. You want your actions, not just your words, to tell your employees that they can do it.
Displaying confidence in their abilities can very well to turn your employees into workplace superheroes!
You may also like: 10 Factors Leading to Poor Workplace Productivity
About the Author

Nathan Sharpe is the entrepreneur behind Biznas, a blog where he serves practical business advice and tips to readers. Learning and helping others learn is his passion.