Click here to get this post in PDF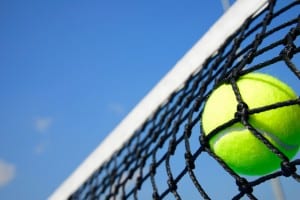 So, do you fancy Andy Murray's chances at Wimbledon this year?
Andy Murray has certainly become a fantastic player in the last few years, which people put down to him working with ex-Champion, Ivan Lendl as his coach.
Following the split with Lendl, Murray has now chosen to work with another strong woman as his coach (his mum was the first).  Amelie Mauresmo brings with her the experience of two Grand Slam titles and the world number one ranking. Who knows how this will affect his game.
But as six-time Wimbledon champion Billie Jean King points out:
"It is not the gender of the coach that is important, it is the strength of the relationship between the coach and the player that will make the partnership work."
It's funny how we completely accept that a great athlete requires a coach. We know they already have the necessary skills to play the top level, but that they want to be better.
The field of corporate coaching has used many elements from sport's coaching for a long time. Including the concept of the 'Inner Game'.
For many coaches not trained to work with the psychological dimensions that arise in their coaching client work, then it is useful to learn more about helping people in all walks of life to improve their inner game in order to get a better outer game.
How does this method for the development of personal and professional excellence work?
What is the 'Inner Game'?
The professional tennis player and coach Tim Gallwey published The Inner Game of Tennis in 1974. This book set out a radically different method for coaching. Gallwey realised through his work with tennis students that traditional coaching wasn't that helpful because it was based upon a judgemental dialogue about the right and wrong way to do something.
He introduced us to the idea of 'Self 1' and 'Self 2'.
Self 1 is often critical and controlling and is the voice in our heads that interferes with our performance by running a constant critical commentary. This commentary has usually come about from all the 'shoulds', 'oughts' and rules that we have absorbed from parents, teachers, figures of authority , and in Tim's case, tennis coaches.
The Self 1 critical voice creates fears and doubts and gets in the way of Self 2.
Self 2 is the natural 'you' (the 'you' as a child often), which is creative, high performing and intuitively knows what to do. This judgemental dialogue between Self 1 and 2 interferes with our natural capacity to learn from experience. It's like having a very negative monkey on your shoulder. Gallwey created an equation to highlight this:
Performance = Potential minus Interference
If we can become self-aware enough to identify what the interference for us is – eg self-doubt, perfectionism, trying to impress, anger, boredom – then we have a greater chance of releasing our learning potential and aiding performance.
So as performance coaches in a work setting, we help people most by working with the inner game first such as beliefs, emotions, hopes, desires, psychological defences before focussing on their outer game such as roles, events, deadlines, tasks.
This is the main reason that professional athletes who are already at the top of their game, set great store by coaches. Their coach is operating as a sports psychologist in the broadest sense to help them be mentally strong. Many athletes talk about winning the game in their head and know how they react emotionally during the game and make or break their day.
The British No 1 appeared to be suffering a degree of inner turmoil, which is hardly surprising when he parted with Ivan Lendl three months ago, a coach who changed his life. Amelie Mauresmo is already quoted as saying she thinks Murray picked her in order to focus on the emotional elements of his game.
For his part, he is clear in his mind that this is the way forward. "I've always had a strong female influence in my career. With my mum especially she listened extremely well and that's something I needed right now."
So it remains to be seen whether Andy Murray, with his new coach, will be learning new techniques to counter his inner monkey and hang onto his Wimbledon crown.
You may also like: A Simplified Guide To Coaching Your Employees – 5 Rules To Always Remember
About the Author
Julia Menaul
BA (Psychol), FCIPD, FITOL, MAC
Career Coach, Executive Coach and Coach Mentor Supervisor
Experienced executive coach, career coach and coach mentor supervisor, Specialist in Learning and Development of people and the organisations they work for.
With over 20 years' experience and a whole host of coaching and training qualifications, she bases her success, and the success of her clients, on my ability to tap into people's hidden potential and reveal it. Helping them to become confident and effective leaders, managers and coaches.
Key Coaching and Training Qualifications and Experience
     Accredited Professional Executive Coach with the Association of Coaching
    Advanced Professional Diploma in Executive Coaching from Leeds Metro University
    Certificate in Supervision from the Bath Consultancy Group
    Diploma in Supervision from the Coaching Supervision Academy
    Fellow of CIPD (Chartered Institute of Personnel and Development)
    Fellow of ITOL (Institute of Training & Occupational Learning)
    Licensed and specialist in Thomas Emotional Intelligence Assessment
    Member and North West regional coordinator for AOCS (Association of Coaching Supervisors)