Click here to get this post in PDF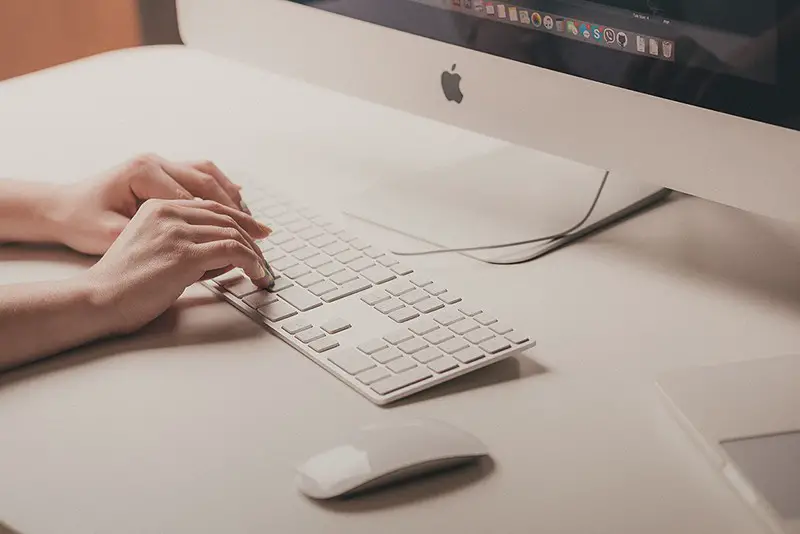 Let's wipe off your preconceived notions that deem monetizing blogs equivalent to treading a tightrope. Today, it is to monetize your blog not only because you have innumerable methods that internet provides you, but you will find the search engines exploding with guides and personal experiences to help with it.
If you are someone who is in frantic search of a path to monetization of your blog, you are in the right place.
Before we jump to HOW to let's first see WHEN should you monetize your blog.
When to Monetize Your Blog
Starting with the basic lesson, one about which there is confusion, traffic. There is no definite number of traffic or length of email list to gauge your readiness for monetization. You should have knowledge of the two things below:
A Steady Traffic
Make sure you have a minimum of 1000 visitors streaming your website. It indicates whether all your things are inline or not.
Gradual Growth of Email List
A small email list that continues to grow, at whatever pace, can even be put to use. Don't fret too much. You just have to learn how to leverage the email list.
With these two essentials in mind, you must understand that it's all about the numbers. Brush up your mathematics skills so that rest is a smooth journey.
Take, for instance, you plan to make $1000 from your blog. What you can do is:
Sell a product worth $200 to 5 people
Sell a product worth $1000
Two products worth $500 each
What matters is not the price hike but the monetization strategy you employ. Now that you know when is the right time to take the plunge, let's get down to the methods you can employ.
1.      Master Your Niche
Probably the best way is to hone your skills in your own niche and put it to use. This gives you more edge and command over your blog and an assurance of quality. Some businesses are in search of content that beefs up their marketing, who best to consult than someone who masters the subject. There are plenty of freelance bloggers who are making a whopping $40k a year. The more experienced and skilled you are the more money you make.
Some of you might be shaken a bit by the amount mentioned, and undoubtedly, it is difficult to make that much initially. However, this is a steady climb up the ladder. With time you can increase your earnings, don't settle for less even at the starting and value the effort you make. Golden rule: pick a business that is in the run and makes enough profit to pay you more.
Choosing A Right Blog
Even though choosing a niche might sound simple, it is, however, the determining factor to your success. You must make sure what you are choosing is not a fad. A business, a niche that has no time restrictions. To do this, go to the search engine and type your preferred niche, for examples Laptops. The top searches will reveal to you the type of content, keywords, and other related information which will make it a piece of cake for you to settle on your niche with confidence. 
2.      Selling eBooks
A popular and known method opted by bloggers is selling ebooks to monetize the blog. Since these are easy to create and the affordable prices make ebook selling a revered method. Through ebooks, you can measure the interest shown by the people in what you have to offer, and whether you are doing things the right way. There are no risks attached to it, and what's more, you can still manage to make money through revenues.
You can sell your books through your blogs or by other platforms that are in abundance. However, the wisest decision would be to sell it through your website.
3.      Affiliate Marketing
Affiliate marketing is probably the best and lucrative method to monetize your blog. It is very simple, in case you have a health website, you can write an entry for those who would want to advertise or sell their product. This is affiliate marketing, where on every product purchased through your website would earn you a commission. You use adds, links, recommendations to send the viewers to the product page.
For instance, LaptopCut.com is a blog around the Laptop Niche. They produce informational content as well as commercial content that includes but not limited to gaming laptops and accessories. They then monetize it through Amazon Associate Program.
4.      Product Reviews
Product reviews are similar to affiliate market but are a more direct approach. You write detailed product reviews that match your niche. Many people go for product reviews whereby they get a commission on the purchase of every product. Just make sure you are careful of your product list and your website niche. 
5.      Teaching Program
Teaching programs introduce you to a whole new dimension and a unique experience. You not only brush the dust off from your knowledge section but experience something new. You can charge a membership fee of a fixed price. You don't have to be a scholar to start a teaching program you can begin training courses on anything you are good at.
6.      Google AdSense
If your inspiration behind a blog is getting ads, Google AdSense tends to be an amazing way. You earn by posting ads on your website. Here is how Google AdSense can help you fill up your bank vaults.
Impressions
The impressions are based on how much traffic you get on your website. The number of visitors on your website is proportional to the impressions. You get to make a certain set dollar for every 1000 views on your page.
Clicks
Clicks is an added advantage. Whether or not you get 1000 views, with every click on the ad through your website, you earn a specific revenue. The amount depends on the ad. 
Google AdSense works perfectly with free blogger blogs and self-hosted WordPress blogs.
7.      Consulting
Consulting services is another excellent method to monetize your blog. You charge a fee for your services. Let's dig deeper, say you have a blog about social media strategies. Your audience might want to discuss with you their strategies or ask for help in case of a dead-end, you can then charge them per hour for a skype session to help them with their problem.
8.      Selling Themes or Custom Templates
Monetization makes use of any skill you have. You just have to know how to polish them and make use of them. Therefore, if you can create custom templates on your own or themes, you can sell them. This way, you earn through selling what you are good at.
All in all, you must work hard, hard work is a prerequisite no matter what you do. Therefore, high-quality of your work will get you more money. A quality template will get you a higher income.
9.      Email Marketing
Email marketing generates a lot of money. The trick is to build a large email list of your visitors/customers. You will get the email address of your clients with every registration. The more email addresses you garner, the better.
Using these email addresses, you can create your own brand, recommended products, workshops, or anything. It is one of the most powerful methods to monetize your blog.
Now you have all the tricks with you all you have to do is follow them. Although these are insanely easy methods, they do require dedication.
You may also like: Why Every Small e-Commerce Business Needs a Blog
About the Author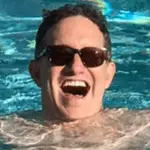 Jeff Finder is a Digital Nomad who travels around the world and blog about technology, gadgets and specifically laptops at Laptop Cut Blog. He's also an international speaker and love to persuade youth to find their voice online and make it count.