Click here to get this post in PDF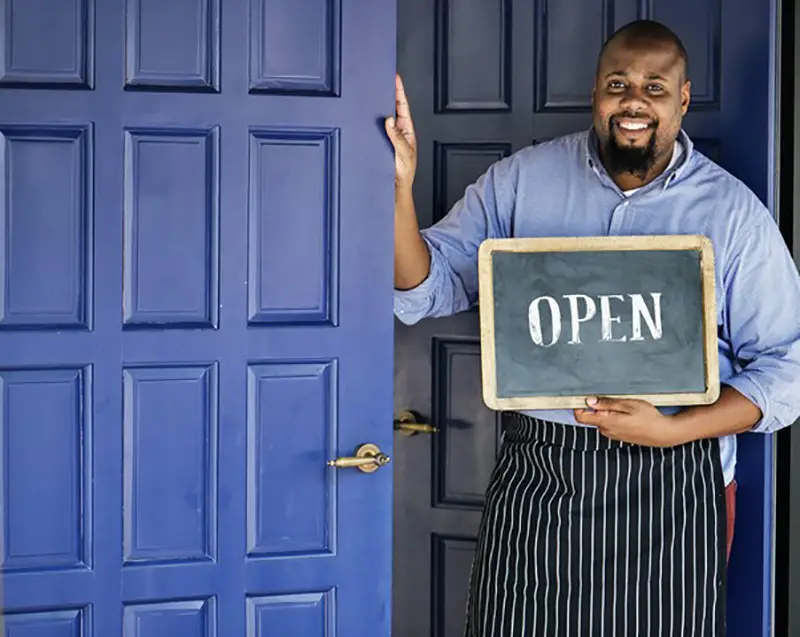 What do you need to start a small business? It's not just capital and resources that will help you get started with a new business venture.
Starting a business can be tough for people if they are planning it for the first time. Business includes not only trading of products and services, but also a network of legal complications, which may be challenging to understand. Jumping into the marketplace without knowledge of the laws is the worst decision you can take. You must know the US laws and the regulations regarding Commerce and Trade. It is essential to have a sound knowledge of the legal procedure and the legal requirements for starting a small business to avoid fines and penalties. Entrepreneurs must comply with all legal steps, such as financial laws, employment laws, and taxes. 
How To Make Your Business Legal?
Here is a small list of legalities of starting a small business as well as large startups.  
1. Designate Business Entity
The first step is choosing a business entity for the startup. Types of business entities are general partnership, limited partnership, sole proprietorship, C-corporation, S-corporation, etc. You must decide the type that suits your company the most and get it designated through the state secretary. Small startups are usually sole proprietorships and partnerships but offer minimal liability protection. Larger businesses are generally LLC or corporations for better benefits and security. 
LLC
LLC refers to Limited Liability Company and provides security from personal liability. If your business unfortunately fails and is bankrupt, your personal assets like your home and belongings would be safe. 
Corporation
A Corporation is a company that has a different identity from its owner or group of owners. It offers the best protection from liability but comes with considerable expense and complicated procedures. 
2. Register The Business Name
The second step would be to register the business name to use it. Every startup should have a business name registered with the secretary of state to trade. Ensure that the business name has not already been claimed by someone else. You can then register online through the IRS. There are three steps to registering the business name:
It legally represents the business and remains unchanged. Registering an entity with the state allows trade in that particular territory. It gives state-level protection. 
Trademarks refer to the symbols and logos that help differentiate one company's goods and services from another. It helps to secure the brand by not letting others use the same trademarks without permission. 
A domain name helps you to set up your company's website to function online. People would find your company's details online and get to know about the services. Therefore, you need a domain name with .com, .org, etc. Check whether the domain name is available before seeking to register it.
3. Founders Agreement
If there are multiple owners of a company, each person needs to state in a declaration that they are aware of the laws, rights, and responsibilities. Corporations need to show a shareholder agreement. Take the help of an attorney to ensure that the agreements are legally sound.
4. Get The Employer Identification Number (EIN)
If you are not a sole proprietor with no employees, you need an Employer Identification Number from the IRS to open a commercial bank account and file taxes.  It is also known as the federal tax identification number. Using it, you can hire and pay employees, pay taxes, open a bank account for business, function as a corporation, and apply for permits and licenses. 
5. Protect Intellectual Property
Intellectual property refers to trademarks and copyrights of a company that must be secure. Having the sole right to produce your goods and services in the market without the risk of threat is a must for all business owners. However, the process of legally protecting it can be challenging. Seek specific legal counsel in this matter to help you through the process and secure your rights.
6. Check The Type Of Permit Or License 
Businesses need specific types of licenses, registrations, and permits based on the type of goods sold, services provided, and location. You need permits to operate within your city, state, or country. There may be local business licenses, safety permits, liquor licenses, and special industry permits for construction or running a hospital. 
Research and follow the legal websites of your state and country to understand the licensing procedure and regulations. 
7. Pay Business Taxes
Every startup or company must pay proper business taxes to the state. It includes sales tax, income tax, and self-employment taxes. Hire someone with adequate bookkeeping knowledge to record all the company's business transactions to help with the taxes and other legal requirements. You must also seek the help of a tax advisor to ensure you file all the necessary taxes properly and know which forms to fill up. 
You usually pay federal taxes unless your state also collects taxes from businesses operating within the territory. Check whether you have to pay state tax and need a state tax ID number. The rules vary from state to state, and it would be best to check with the state's legal website.
8. Protect The Company With Insurance
Insurance protects both your personal assets and business assets in unfortunate situations. Purchase business insurance to secure the startup or the company from risks and damages.
Some of the most well-known business insurance plans are:
General Liability Insurance
It protects the company from property damage, financial loss, lawsuits, and other potential risks. General Liability Insurance saves you if your clients or customers sue you for damages in any case.
Commercial Property Insurance
It protects the business from damages due to accidents and disasters.
Product Liability Insurance
It protects the owner in case a defective product harms a customer.
Errors and Omissions Insurance
It provides security in case of financial harm caused by errors and omissions.
Home-Based Business Insurance
It doesn't apply to everyone but can protect the owner and the client in home-based businesses.
The Bottom Line
Many people would advise you that business is easy since it gives you the freedom to operate the way you plan. Yes, it does, but it is not devoid of its share of legal complications. Success comes after thoroughly understanding the legal steps to start a business. Even a slight error in complying with the laws and regulations can get you to pay a hefty penalty or even face jail. Thus, the only bit of advice for people with new startups would be to read the US laws thoroughly, go through trusted legal websites like Lawrina.com or Legal Information Institute and seek legal counsel to meet the requirements. 
You may also like: 10 Legal Tips for Start-Ups