Click here to get this post in PDF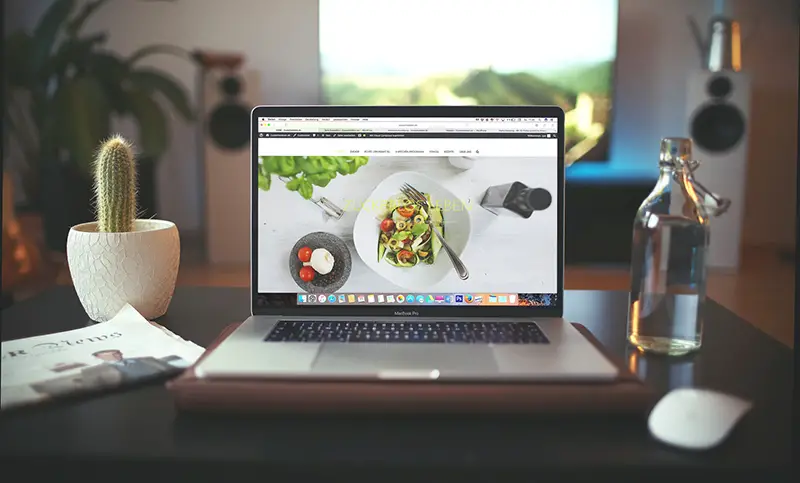 As a restaurant owner, the market's already tough enough. In today's pandemic-addled environment, entrepreneurs in the restaurant and hospitality industry have to work overtime to compete for a patron's (limited) business. The good news is that some competitive advantages are easier to come by than others. 
With a top-notch web design, you can stand out from the competition and set your restaurant apart. Since many restaurateurs neglect their digital presence, simply designing an attractive and functional website (with SEO optimizations) can draw hundreds of additional potential customers to your door every month. 
As an award-winning web design and digital marketing firm, we've helped countless restaurant owners optimize their websites and bring in new customers. Below, we'll share some of our top restaurant web design tips so you can do the same. 
1. Write an "About Us" That Stands Out
Although this hardly constitutes "design", it's nonetheless an essential ingredient in your restaurant's digital persona. Consumers overwhelmingly want to spend their money at establishments that put faces to their name and aren't afraid to speak up about their history, founders, staff, and core values. 
Therefore, we strongly recommend you include an "About Us" section that involves the following pieces of information:
Names and profiles of founders and staff members
Use specific facts and data without artificially "hyping" your brand with bold claims
Mention values and ideas that are important to your restaurant
State what your restaurant wants from the guest experience
State your involvement in the community and what role you play
Include "behind the scenes" photos or anecdotes
2. Give the Visitor What They Want
As a restaurant owner, your website visitors are looking for specific information. After all, people aren't Googling "restaurant near me" to read about the news or check the weather. Instead, they want to find menus for local restaurants, read customer reviews, and possibly order online. 
The single most important thing you can do to satisfy a restaurant website visitor is to provide them with these elements without interference. Therefore, using a Restaurant Website Builder is essential to get the key elements in place. On your landing page (or homepage), ensure that your main navigation bar includes a link to your menus (i.e., lunch, dinner, drinks, etc.), your online ordering and checkout system, as well as a store locator map. 
3. Imagery First
In the food and beverage business, images tell a much more compelling story than even long walls of text. Generally, 40% of internet users prefer images over any other web design element. However, it stands to reason that restaurant-goers probably value imagery to an even greater extent—after all, presentation is essential to the culinary experience.
Make sure you include a collage of high-resolution image files that represent your guest's dining experience. Obviously, stock photos don't contribute anything beyond aesthetic value. If you want to truly add value to your website, include original photos that showcase your plated food, the exterior of your establishment, or your kitchen or dining room.
4. Include Social Buttons
Restaurants are a social experience. So make sure your website brings the same energy. We recommend including button links to your social media channels, such as Facebook and Instagram, directly from your website's main banner or via the footer section. This way, you can funnel your website's visitors to your socials and turn them into loyal, repeat customers.
5. Hours and Location Front and Center
While not literally front and center, your restaurant's hours and location must be posted in a clear and conspicuous location on your website. Otherwise, you may aggravate your guests since these are often the two critical pieces of information that many visitors have when researching a restaurant they're interested in. 
6. Spare the Cookie-Cutter Designs
Pre-made and templated website designs from drag-and-drop web design providers like Squarespace and Wix can get the job done in a pinch. But they aren't ideal. If you want your digital presence to truly stand out, invest in a bespoke website that doesn't follow a design template that's been done a million times over. 
Investing in custom website design may come at a higher upfront cost, but it pays for itself in the long run. A made-to-order restaurant website immediately catches the attention of your guests and does an excellent job of conveying professionalism, uniqueness, and character. If you use a template that has already been seen, you aren't doing anything to set yourself apart from competing restaurants. 
7. Optimize for Mobile Devices
Roughly 70% of web traffic comes from mobile devices such as smartphones and tablets. Gone are the days when most internet users used their desktops to search for restaurants and stores. Instead, we tend to use our phones to search for what we need. Your website needs to be designed in a way that accounts for that.
Mobile optimization is the way of the future. If your website isn't viewed optimally on mobile devices, then you're going to bleed traffic and potential customers. 
Ensure that your website looks and operates well on mobile. You can do this using platforms like Squarespace and Wix, but you shouldn't rely on your skills alone to optimize the guest's mobile experience. Hiring a professional web designer can do wonders for your website's mobile optimization, without any hiccups or glitches. 
8. Keep Your Colors and Branding Consistent
Color consistency is an essential design principle that you have to respect when designing a website. If your brand colors are blue and green, for instance, don't start arbitrarily adding in reds or yellows to your design. Otherwise, you may throw off your website visitors and your brand's recognizability may diminish. Plus, too many colors often simply don't look good.
Putting It All Together
Ultimately, custom web design goes a long way for a restaurant owner. Today's market is hyper-competitive, and if you want to bring new guests through your restaurant's doors, you're going to have to go the extra mile by designing a truly special website. 
Having a beautiful and responsive website design is one of the best ways restaurants can survive the economic restraints of the coronavirus. For more information about how to build the best website possible for your restaurant, consider consulting with a professional web design agency. 
Also read: What To Consider When In Need Of A Company To Design Your Website
About the Author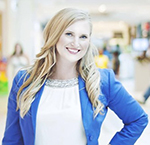 Heather Grundy is an SEO Specialist with over 10 years of experience in the marketing industry. Her passion is helping businesses thrive, by providing strategic services to boost their online presence and support their business goals.