Click here to get this post in PDF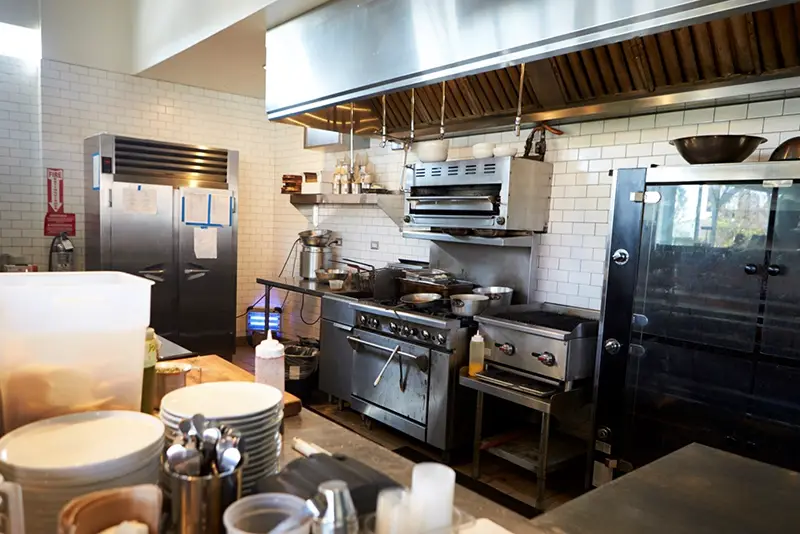 This article contains affiliate links. For more info, see disclosure.
Though there are vast options available to guide you for your takeaway website design, there may still be a lot of information to process which can lead you on making avoidable mistakes when it comes to website design. And if you're thinking that you can still survive the competition without working on your takeaway website, you may want to rethink that thought again. 
A takeaway is a popular form of dining in the UK. By the year 2019, the foodservice delivery market is already valued at around 8.5 billion British pounds. This just shows how takeaways take part in the life of modern diners. Due to its increase in popularity, the demand is also set to increase. And when there's too much demand from the customers, taking orders through the phone may not be the best way to keep up. 
Restaurant owners, like you, are responsible for the overall experience and satisfaction of your customers. Especially today that there will be moments where the only thing they can see from your restaurant is your website, providing them with a takeaway website that's fast and offers convenience is one way to ensure a good experience and satisfaction level from your customers.
Read along to discover how you can apply the four basic principles of a website, which are known as purpose, visually pleasing, easy navigation, and content to improve your takeaway website design to provide a better service to your customers. 
Tips and Tricks for Takeaway Website Design
Whether you asked for some assistance from a restaurant website builder, or you decided that you'll make one of your own, it is still important that you have sufficient knowledge to assess what's best for your takeaway website. Here are some of the most useful tips and tricks in takeaway website designing.
Improve its functionality
A takeaway website is not just additional paraphernalia for your takeaway business. It should serve its main purpose – to become a reliable extension of your physical store. To serve that goal to users, you must work on improving the functionality of your takeaway website. The design must not be just for aesthetics, but it should also have its corresponding functions to help improve your operations. 
Make it mobile-friendly
46% of food delivery was processed through mobile and smartphones, and with the evident dependency of modern diners on the internet and technology, that percentage will continue to grow. If your website design is not suitable for mobile devices, then there's a great chance that the customers will not proceed with your takeaway services. 
Also, making your website design mobile-friendly can boost customer engagement as they don't have to leave for another app just to complete their transaction with your takeaway business. 
Administrative functions
You also have to ensure that the takeaway online ordering website design you'll adopt can assist you with your administrative and managerial tasks. You must be able to extract reports, provide forecasts, and manage takeaway orders through the data and information captured by your website design.
It should not make your management tasks appear like a chore, rather it should help you streamline the overall work process of your takeaway. 
Improve its responsiveness
Customers are now used to convenient and fast service, if you'll provide them with a website design that takes time to load, then it will surely be marked as a downfall for your takeaway business. When you provide a website, customers will be expecting smooth transactions. Why? You can't expect them to listen to your explanation with online traffic, that even though it's true, it's just rational for them to think that you must have a solution for it. 
Especially since you're operating in an industry where the demand for your service never actually stops. Don't lose another sale by failing to provide a responsive takeaway website design. Start talking to your website design provider or hire a website developer to ensure that your website design is top-notch. 
Provide searchable menu
One of the most common mistakes of takeaway websites is providing a menu in PDF form. Your customers will have a hard time accessing menus that are in PDF form, it is also not the best way to present something that you're selling. It puts your business in an awkward position as it will appear that you're not encouraging your customers enough to purchase from you. 
Make sure that you'll provide a menu that's interactive and has adequate details to keep your customers informed about the dish you serve. Menu descriptions, and high-quality photos, are just some of the factors customers are looking for in an online menu. Keep it updated to prevent conflicts with orders and reservations. 
Improve its visual aspects
Your takeaway website should be designed to attract customers. Potential customers should find your website alluring enough to encourage them in engaging with your takeaway brand. Through your website design, you're also conveying to users your branding and theme, so make sure that your takeaway website will reflect both. 
The colors, fonts, and even the photos used should be carefully chosen and must be aligned to your brand as well. Your takeaway website is part of your marketing, make sure that it will market to your customers by the time they open your website. 
Post relevant contents
Improve your brand awareness and retention by posting significant content on your website. Connect with your customers by sharing your insights about different relevant topics in the industry and current events. Humanize your brand by writing blogs for your takeaway website. 
Blogs are great examples of content that can be informative and at the same time engaging. It's a great way to show your thoughts and let your customers know how your brand stands on different topics and events. 
Improve its usability
Providing a responsive website design is one thing, but you have to make sure that it will still be user-friendly. Make sure that every key piece of information about your takeaway business is located where it can be easily seen. Your contact information is not something that should be missing from your website. It should be located easily to show that you're open to assisting with any type of inquiries and concerns. 
For your navigation bars, remember to adopt the "three-click rule". It is the process of ensuring that every page on your website should be within three clicks of any other page on your website. Talk about this process thoroughly with your website design provider or developer and ensure that the navigation bars will not be for design, but will enhance the navigation quality of your website.
Improve its software and tools
Offering takeaway and online ordering services comes with the responsibility of taking care of customer experience, while continuously trying to improve it. And you can achieve both if you'll start integrating tools that can help you achieve your website's goals. 
And if there's the main tool that's too hot today, it should be SEO. SEO or search engine optimization helps you rank your takeaway website at the top pages of the leading search engines available. If you're not familiar with it, and can't invest much time learning how to, you should ask for assistance from an SEO expert. They usually charge a reasonable fee for a task that will greatly benefit your takeaway website. 
You may also want to check out tools such as social sharing buttons, live chat, browser caching, and website analytics. 
You may also like: Factors Influencing User Engagement in a Business Website Design
Image source: stock.adobe.com