Click here to get this post in PDF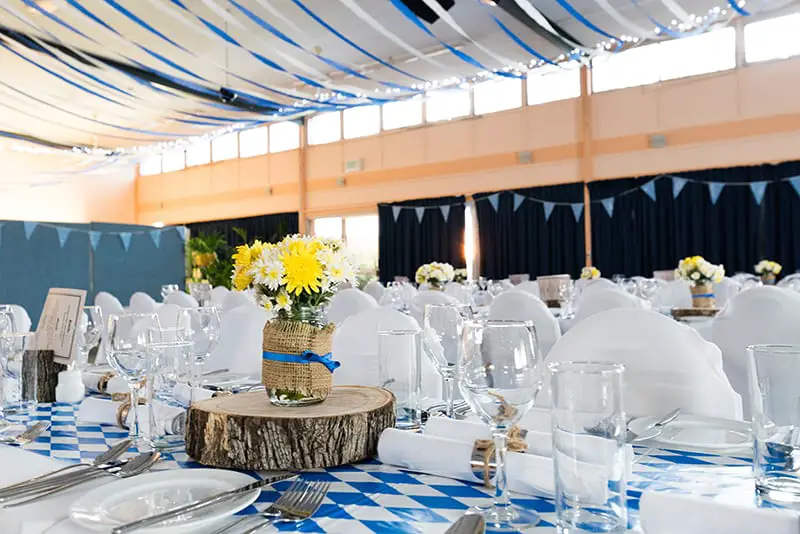 Events and conferences are regarded as a part of running successful businesses today. There is much that they make possible- they connect you with your partners, keep the customers engaged, and boost your brand's visibility. However, much needs to be done for making your business event a success. While having a professional event management company to handle the task is imperative, you should still know what goes into planning a perfect one. Here are some tips that should be followed to plan a business event successfully.
Have a well-defined objective
Having a clear, well-defined objective is essential for the success of any venture and business events are no exception. Define the goal to start with, whether it is meant for product launch, brand promotion, customer acquisition, or some other purpose. This is important because the entire strategy is to be designed around the objective. Obviously, an event for the customer must be planned differently from a conference organized for your business partners and industry influencers.
Set a theme for the event
Once you have the goals established, setting up the theme for it is the next feasible thing to do. A themed event has a greater recall value as the audience is more likely to remember your efforts for doing something unique. This is something that assures long term success and a good return on your investment. The location, décor, uniforms, and menu, everything should match with the theme to ensure a great and memorable experience for your guests. For example, a company can go for a vintage-themed event, where men could wear conversational pieces such as a pocket watch or top hat, and the ladies in their corsets and parasols. Marquees are becoming ever more popular as businesses look to customise experiences and choose locations that meet the brand and core principles.
Draw up a budget
When it comes to making any business expenses, budget matters the most for business. This rule applies to events and conferences too because they are a major marketing expense for any business. Establishing the budget right at the start will ensure a successful plan without toppling your finances. Convey the constraints to your event management company and clarify that you would not want to overspend.
Know the essentials
Although your planner will look after the nitty-gritty, you should know the essentials as well. Start by shortlisting the right venue for the program according to the number of people on your guest list. Pay attention to factors such as décor, parking, servicing, and seating too. David Frost from BrightVisionEvents.co.uk says that a good dinner is key in closing any successful event. If you are holding it in an outstation location, ensure that you have proper accommodation arrangements in place.
No event is going to go smoothly if you don't take care of the basic elements first. You need to meet the essential needs of your guests, from bathroom facilities and parking to food and drink. Think about what you need at an event and what you can't survive without, particularly if your event is in a remote location. You'll have to think about health and safety, including hygiene at your event. Your options for hiring an event toilet might not be the most glamorous part of the event to plan, but it is something that you don't want to miss out. You have to meet the basic human needs that everyone has, from clean water to safety.
Create a guest list
The guests are most important because the event is organized for them. Have a list prepared right at the initial stage of planning because your planner would need to know the number of guests before ideating any plans. Make sure that you have everyone you want to invite on the list. Double-check if you need to because missing the key members can get you in a fix. Print some copies of the list and share them with your team and planners. Have the invites sent out well in time so that you get acknowledgements from the prospective attendees.
Leverage social media
While personal invites will always be a key essential for any business event, you need to keep pace with the modern tech trends as well. Leveraging social media to keep in touch with your guests is a great idea. You can use social media channels to communicate with them effectively, convey the event schedules, and keep them engaged before and after the event. Social connect can also increase your brand's reach as people prefer to share their inputs and feedback through these channels.
Have a backup plan
Though a professional event management company will do everything to ensure that it is a success, disasters may still occur. So, it is wise to discuss a backup plan with the planners in advance. What if one of the key speakers fails to turn up or there is a glitch with the sound equipment? What if the weather goes bad and there is a traffic jam outside the venue? Your backup plan should have everything covered with alternative arrangements just in case anything goes wrong. Rehearse the entire schedule once or more before the actual event to identify the possible challenges and think of viable solutions.
Business events are crucial for your reputation, which is the reason that you should aim for nothing but perfection. Whether you are planning something big or small, having it handled by experts is important because they have the right kind of skills and experience to ensure that every single event, they manage turns out to be a huge success. 
You may also like: Stand out from the Crowd: How to Create the Very Best Event
Image source: Unsplash