Click here to get this post in PDF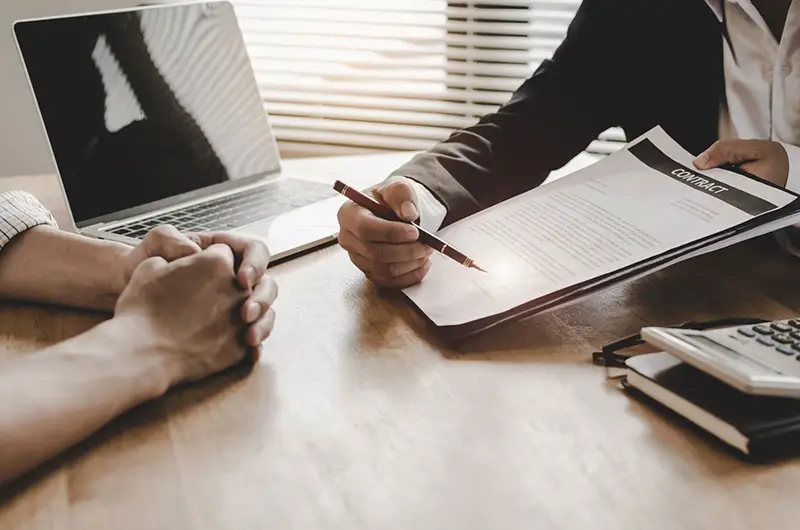 Some people get easily confused when they hear the term 'Master Business License', especially non-Canadians who don't live in Ontario.  If you're one of them, it's basically another term for a regular business license or business name registration.
In Ontario, most businesses need to have their business license as soon as they start operating their business.  However, not all companies are required to have one.  Business owners who plan to use their own name for their businesses are exempt.  (1)
Additionally, here are seven things you should know before getting a Master Business License:
1. You can get help getting your business registered online:
In some situations, you may not be able to register your business on your own.  Thankfully, you can go through the process of getting your Master Business License seamlessly with the help of online third-party service providers.  (2)
Third-party registration companies ensure that your documentation abides by current restrictions and policies.  Also, they can assist you in making sure your business name is unique.  And, they can even remind you when it's time to renew your license after the 5 year period when renewal is required.
2. It is possible to register even if you are not a Canadian citizen
Establishing a business in Ontario doesn't require you to be a Canadian citizen or a permanent resident.  This may be the reason you're checking this article out and wanting to know more about a Master Business License or Business Name Registration.  However, the legality of being a non-resident and establishing a business in the province can be pretty murky.  So, if in doubt, be sure to reach out and consult Immigration, Refugees, and Citizenship Canada (IRCC).  (3)
3. Registering or getting a license will allow you to operate legally
If you run your business without acquiring a license, you may face up to CAD$2,000 fine.  On the other hand, corporations may face up to CAD$25,000 in fines.  You may also get penalized if you entered misleading or false information in your registration form.
4. A Master Business License only lasts for five years
Know that when your Master Business License expires, you won't be able to use your business name anymore.  You'll be forbidden to open bank accounts, tax accounts, give business cards, and obtain checks using your expired business name.  Also, you'll need to cease promoting and advertising your business.  This is why it is very important to renew your master business license before it expires. 
A Business Name Registration, formerly known as a Master Business License, comes with a limitation of registering your business every five years.  If you forget to renew your Master Business License, know that the government can cancel your registration automatically, which can get you into legal trouble if you continue to operate.  That being said, be continually up-to-date with all the legal requirements you need for your business.
5. The government will not remind you of your license expiration date
It's your responsibility to know when you'll need to renew your license.  The renewal can take place electronically or by mail.  The government no longer has a walk-in service to complete registrations or renewals.
Thankfully, even if your license is expired, you still have a 60-day grace period to renew.  However, you'll need to register as new and go through the whole process if you go beyond that timeframe.
6. Other companies can use your business name
Having a Master Business License won't protect your business name.  This means that other entities and businesses can still use and even register the exact name you'll register under your license.  This can be potentially problematic as any trouble a company of the same name may easily drag your business name together with them in the mud.  However, incorporating your business does provide name protection so if this is a concern to you, you may want to explore this option. 
7. The type of business you have will not change
If you're in a sole proprietorship, you'll remain as a sole proprietorship.  This means that all the advantages and disadvantages of your current business setup will be unchanged after registering it. 
By default, you'll have the following capabilities under a Master Business License/Business Name Registration:
Using a business name other than your own name
Hire employees
Set up payroll
Create a business bank account
Have sole ownership of your business
On the other hand, know that you can get all of those and a few other benefits if you get your business incorporated.  Some of the other things your business will have once you do that are the following:
Continual existence
Secure your business name 
Get tax reductions and other incentives
Limit liabilities, raise capital and extend business
More flexibility to modify your business structure
Conclusion
Those are the seven things you need to know before getting your Master Business License.  Be aware that it's also essential to weigh your options regarding what kind of business structure you'll be on before registering your business.  Moreover, feel free to consult a registration service provider to know more about how you can make it faster and easier for you to secure your license.
References
"What do I need to know about licensing and regulations to start a business in Ontario?", Source: https://settlement.org/ontario/employment/business-and-self-employment/start-a-business/what-do-i-need-to-know-about-licensing-and-regulations-to-start-a-business-in-ontario/
"Registering your business name", Source: https://www.ontario.ca/page/registering-your-business-name#section-2 
"How to Start a Business in Canada When You're Not Canadian", Source: https://www.thebalancesmb.com/as-a-non-canadian-how-can-i-open-a-business-in-canada-2948586
You may also like: 5 Things To Include In Your Business Starter Checklist
Image source: AdobeStock