Click here to get this post in PDF
No two businesses are exactly alike, even if you're operating in a similar geographical location and niche. It means that each company will have its respective set of steps to accomplish during the startup phase. Setting aside, those differences, however, brings about requirements during the startup that is non-negotiable. If you want your business to have a strong start and foundation: Certain conditions are in every budding entrepreneur's checklist.  
Going through the essentials of a business starter checklist means you shouldn't just rush through the starting and opening of your business. Even if you're feed by something you're passionate about, it takes a lot of effort and hard work to steer your business on the right track.  
When you're in the process of starting your business, be sure not to forget these items to have on your checklist.
1. Realistic Budget
Almost every type of business will have some cost associated with it. Even those businesses that advertise themselves as possible without the capital will have at least a minimum financial requirement needed. It follows that your checklist should also include preparing and having a realistic budget.   
This budget should comprise what you need to start your business. If you don't have enough cash on hand or savings for your capitalization requirement, this means you'll have to take out a loan. Include in your startup budget; So, you know how much you have to borrow and from which financial institutions.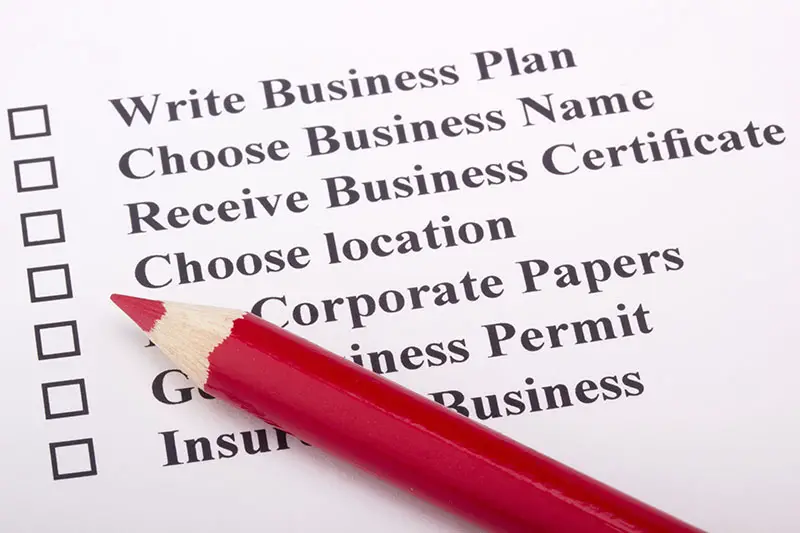 2. Business Plan
Without a business plan, it's like you're setting your business up to fail. Every startup, no matter how small, should always have a business plan. It is the only way for you to be positive that you have concrete and tangible answers to any questions that may arise about your business, and you also have that level of commitment to ensure your startup doesn't fail.  
You can liken your business plan to your home's foundation. A good business plan should have these elements in place:
Executive summary;
Financial information;
Business description;
Development plan of products and services;
Competitor analysis.
3. Location
If the startup you're opening is a brick-and-mortar business, it's necessary to have your location pre-chosen. Your location is the key player to your business success as it determines the number of potential foot traffic; whether or not your business will have loyal patrons.  
Firming up your location before even opening your business entails steps like ensuring all of the set-up phone records, utilities, business directory listings, and the lease contract if you're renting.
4. Business Name And Legal Registration
First on this list is your business name and legal registration. No business will ever have its own identity without its name and legal registration. Your business name isn't only something for you to consider as an afterthought or as the last step of your registration. Also, before getting everything else about your business into order, your business name should always be on top of priority to settle.  
It is an essential step in your business checklist to ensure that the business name you want to have been still available. After you register, you want to have that certainty that your chosen business name, you won't encounter any disappointment when it comes to registration time.  
Your legal registration will also differ, according to the type of entity your business is, like whether you're a sole proprietorship, partnership, or a Limited Liability Corporation (LLC). For the LLC, sources like start-filing.com can help.
5. Company Bank Account
Even if what you're starting is a small business and it's also a sole proprietorship, it still makes sense to open a separate bank account for your business. One of the pitfalls of any business is when personal finances are mixed with, thinking it's alright as it is still starting anyway.  
Before you even receive your first sales as a business, you must have already opened a separate bank account for your company. By doing so, ensure you have prepared all of the requirements needed by the bank to open an account.
Conclusion
A checklist is a simple visual tool that helps ensure every step needed to accomplish a task. If you make checklists for small activities like what to buy in the grocery or things to do for cleaning your home, there's all the more reason for you to have a checklist with something as big as starting a business. If you're in the process of getting your business startup into motion, the one above is worth having. It isn't yet absolute, so it's up to you to tweak the components or add more items that you know you need to accomplish for your business.
You may also like: How to Create a Pandemic-Proof Startup Business Plan