Click here to get this post in PDF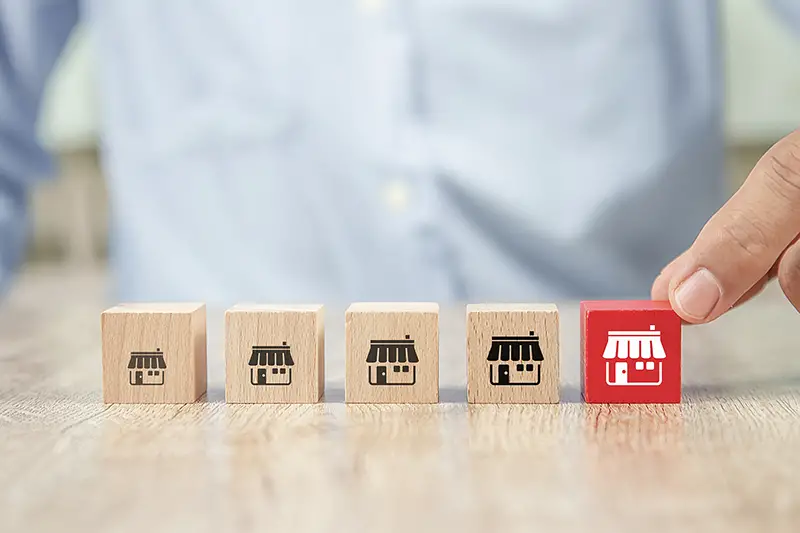 Often we come across the term "Franchising". 
"Mr. Mehta Dutta is Franchising this brand. He is a Franchiser."
What does this word mean?
It is a marketing concept that is taken in by an individual or any organization as a plan to expand his business. It's a type of license that grants a certain individual or an organization to sell a certain branded product under his name. The owner of the product is the Franchisor and the one who has to take the license to sell the product is the franchisee. A business of Franchisor and franchises!
A franchisee pays a nominal share to the franchisor for getting the license of selling his products and the right to use the franchisor's name and logo for a certain period to enhance his business and earn profits.
Why is franchising a suitable marketing strategy in India?
According to a survey, the franchise industry in our country is around 50 million $ worth running and supporting the Indian economy at a large stake.
The benefit of franchising in India:
1. The biggest market in the world
Being a highly populous country, India poses to have the biggest market in the world. Many international brands come here and look for revenues. Franchising can be worked upon in various fields: food and drinks, beauty, healthcare, home-based products, education, and much more, and in India entrepreneurs, can get ample room to scourge for their business.
2. The private sector is a blessing!
When privatization of sectors happened in India. It gave more scope for the people living in rural areas to act as a franchisee to different companies. In that way, they can not only fulfill their aspirations as a business but also earn more than before.
3. Boon for starters.
The franchising market has become a blessing for the starters. Often it is seen that first-time businesses tend to be a failure. As a result, many people lose a huge amount of capital invested. So many new and young entrepreneurs opt for starting a franchising business than a fresh one. Reports say that around 35% of Indian people working as franchisees are circuiting more than the first-time businessman in India.
4. Franchise Indian brands have created an upliftment not only in the Indian economy but also in the desired sector. Here is a list of Franchise business providing the latest franchise opportunity:
a. Healthcare franchising
After healthcare and medical technology got the franchise, a standard improvement in the living of the people was noticed. 
b. Educational franchising
When education got franchised for the first time in India, a rapid rise in illiteracy seemed. even the remotest areas came under the radar of various prestigious franchised schools and colleges enabling students to access education.
c. Fast Food 
When McDonald's and Subway launched its franchising business in India, a shift in the demand curve for fast food was noticed.  The curve became linear and perked up high within a few years.
d. Anything under the sun can be franchised here!
You name any item and you will find a franchised store right at a corner of your place.  Be it Real Estate or International Franchising, everything is being franchised whether it is a shoelace or a pack of fruit juice.
Step by step initial investment to build brand recognition by the franchise system in India:
Opening up a franchise store is a lot easier than starting up an independent business. Franchising has undoubtedly proven to be very beneficial to our country in terms of brand equity, generating more revenue, and supporting more income and employment and business opportunity.
 To open a franchise store in India we have to follow these seven steps!
Sit down and start researching!
Research is the very fast step of beginning anything about which you have no idea. So before you open up a franchising store, research the business plan, about how it works, what are the expectations, how much profits it generates, and how to select the right item for the franchise. Create a perfect business model.

Always be sure of one thing: what do you prefer? What type of franchise do you like to open? Is it related to food? Or technology? Or other products or services.
Budget
Every type of business has its budget. The same is with franchising. You must be sure of your budget that you want to invest in franchising. The budget includes:
Fee for franchising
 Lease for property
Training
Expenses
Equipment
Insurance fee  and son on
Analytical research 
After you have chosen what type of franchise you would want to start and how much money you would want to spend on it, start your detailed research upon the type you have chosen.
Visit the franchise' website and try to know as much as you can about them
Gather more knowledge from different reviews and testimonials
Visit other franchises of the same product and survey their level of profits and incomes generated.
After gathering all possible knowledge about your product, let the franchisor know that you are willing to do business with them. They will send you a franchise disclosure form where all the rules, policies, and information are disclosed.
Fix a meeting!
After choosing the type of franchise you are willing to work upon, and reading the disclosure form, and accepting their conditions, the franchisor will invite you for a meetup.
Try to know more about the franchisor's values, policies, and the type of people they are.
The franchisor will also try his best to know you and size you up if you are a potential business partner. So, be smart and be knowledgeable before attending the meeting. Try to show more enthusiasm and commitment to your business.
If the meeting goes well enough and satisfies the franchisor, they will give you a contract where it says that you are legally invited to open a franchise in their name. a long list of rules and regulations to be followed throughout the contract period until it gets terminated is also mentioned in the agreement.
If you are unable to comprehend anything, better consult with a lawyer. discuss the contract thoroughly with the franchisor. 
Funding!
Investments for opening up a franchise is very important. Before signing the contract, make sure you have all the needed funds and bonds to cover up the expenditure for opening up the store.
For financing the franchise you can opt for:
ROBS (Rollover for business startups) a business start-up fund to let you invest in your franchise without paying any taxes. They are known for providing the fastest loans required to open a business.
SBA Loan, guaranteed by the govt. and they have low-interest rates.
Traditional bank loans
Although not reliable because many banks have turned down offers for funding start-ups. Still with a strong optimized business strategy to impress the manager of the bank one might get to see a miracle!
Other than the ones mentioned above, there are other ways of getting funding for your franchisor.
Microloans
Crowd funding
Angel investors
Chase!
Franchisor funding
Location
For any business to start, one of the most important factors is the location. It's the location that ultimately brings profit to you. If you want to set up a cotton factory, you have to look out for cotton-growing areas. Any other place would simply lead you to your downfall. Same way, for opening up a particular franchise, you have to see if your selected item will meet its demand and supply in the location you have chosen.
A McDonald's won't bring any revenue if it's opened in the countryside. 
What will you do after finding the right place?
Taking a lease is better than buying it since there is a lower risk and requires less money upfront.
Training begins!
After all, it goes well, and your franchise is set up, it's time for training. This training is provided by the franchisor which will teach you:
About the product or service
How to handle the product or service
How to market the product
Process of hiring suitable candidates
Creating reports
Bookkeeping
The grand opening of your store
At last, the day arrives when there is a grand opening of your store. After all the training, hiring, processing, remodeling of the interior of the office, advertising has ended, you fix an auspicious date and a certain amount of budget for the opening ceremony.
At the opening ceremony promote your product with:
Advertisements for discounts 
Invite some eminent personnel to your store for the inauguration
Arrange for a small feast with local retailers and promoters.
This is how one can open a franchise store in India. Opening an outlet seems hard but with proper research and diligence, anything is possible. 
About the Author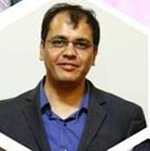 My name Is Dhinal Baxi and I am from Ahmedabad, Gujarat, India. I am a founder of franchise Insider . As a founder, we have served hundreds of clients. My experience from the financial sector has helped them to achieve great success in the franchise world. Franchise Insider is one of the leading franchise advisory and consulting company.

Franchise Insider is launched with a mission of utilizing my expertise to find freedom for my clients through business ownership and maintaining a laser focus on the happiness of my clients. Through Franchise Insider I have built my own brand identity founded upon honesty and integrity, client satisfaction, and a passion for helping people.
You may also like: How Does a Franchise Operate? Here's a Quick and Insightful Q&A
Image Source: Shutterstock.com