Click here to get this post in PDF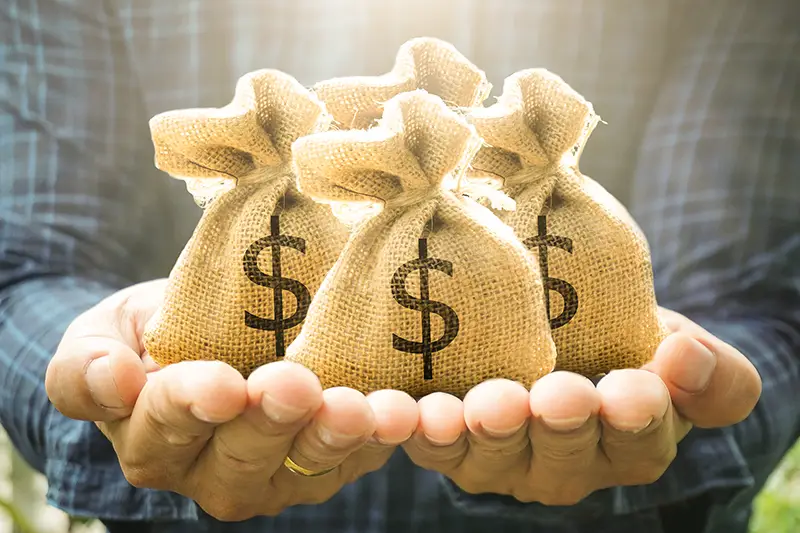 Are you struggling to get your business to take off? Have you exhausted every marketing tip and trick to grow your amazing idea? Maybe it's time to take a look at crowdfunding.
What is crowdfunding?
Crowdfunding simply is the act of securing large amounts of funding for your business or start-up through the collective effort of investors, friends, family and customers who donate a small amount each. If you have a service or product that someone can see will benefit them, they can invest amounts as low as £10, which when your product appeals to a lot of people, significant money can potentially be raised!
Crowdfunding isn't always the last option when growing your business, however it has become a lot more popular in recent years, with a lot of new companies using this method in the very beginning. It can give you the initial boost you need to get your business up off the ground.
Pros vs. Cons of Crowdfunding
Pros
Crowdfunding alongside social media promotion can help build a diverse investor audience
It can help you build up your brand from scratch
The cost to set up a campaign is low
You get access to funding from a lot of people that wouldn't necessarily be possible if you were seeking out private investors
You don't have to give the product to investors, you can offer them perks such as 
Products or services that don't appeal to traditional investors can get financed more easily
Sharing your campaign can generate helpful feedback from investors and the public 
It's one of the best ways to test the public's reaction to your campaign, by the number of investors you receive, and the feedback given
You can potentially have hundreds or thousands of investors – use this to your advantage! They have helped fund your idea because they believe in what you are offering – you already have a huge list of potential customers!
Cons
A lot of preparation is required to start a crowdfunding campaign
If the financial goal that you set isn't met by investors, then the investors receive all of their money back and your business is left with no funding
Giving the wrong products or perks can mean you give too much away of your business
If you don't reach the financial goal set and lose all capital, you can damage the reputation of your business and any future products
Your business is open to a lot of critique from the public and investors if you set up a crowdfunding campaign, however this can be used as positive feedback for areas of improvement
If you forget to patent or copyright your campaign idea, then it can be stolen by another business
Once you've successfully crowdfunded all the capital you need, you need to start producing your products/offering your services – the clock is ticking! You need to be ready to start delivering your promises in the campaign.
Why should I fund my business from a crowd?
Free exposure and marketing! Crowdfunding is a very unique way of raising money, as you can post your campaign on social media and gain engagement which equals potential investors. Success stories are also massive motivation for going down this route. As you get more investors sharing your campaign on social media, a snowball effect happens. The more successful your campaign is, the more likely it will get featured in blogs and local/national publications! It can create significant and everlasting brand awareness – your investors are likely to share their support of your campaign on their social media pages as they also want to see their investments grow!
It's easier to reach funding targets for your campaign by having many people donate a small amount, as the risk of loss to them is lower than if you are trying to privately fund your campaign.
Feedback from investors and the public is essential
Once you set up your crowdfunding campaign, you will be subject to a lot of positive and negative critiques from investors and the general public. It is your job to turn this feedback into positive change in your campaign. For example, you may have set your valuation far too high and some experienced investors may question it and you can reevaluate the figures and adjust.
Advice from experts and non-experts are both crucial as it could be someone suggesting a new colour for your product or a completely new product.
Feedback from fresh sets of eyes is invaluable as it can help you see any gaps you missed when setting up your campaign or adjusting your campaign as needs be.
What can you change about your business to grow further?
What isn't working?
You may also like: 4 Tips on Raising Capital to Fund a New Start Up Business
Image source: Shutterstock.com