Click here to get this post in PDF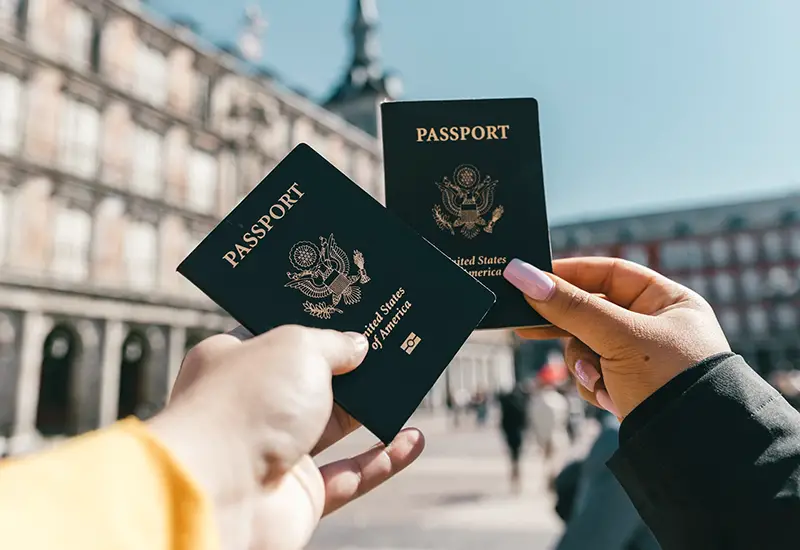 Hiring foreign workers brings many benefits to U.S. businesses. This includes lower wage expectations, greater diversity, different language skills, access to new markets, and more innovation. You must meet all legal requirements when employing from overseas, though. The necessary obligations are presented below.
Ensuring Employees Have Work Authorization
All employees must be authorized to work in the United States. You're obligated to ensure this by filling out Form I-9 for each new hire. Workers must provide evidence of identity and eligibility, which you analyze before completing the form. Misinterpreting false evidence as genuine will result in legal consequences. The form and information on filling it out are available through the U.S. Citizenship and Immigration Services website.
Not Receiving Certification From The DOL
Foreign workers are only permitted visas if there aren't enough domestic employees to meet demand. You need to prove this is the case to the U.S. Department of Labor (DOL). You will receive certification if successful. What you require depends on the immigration process you use. 
Sponsoring Employees Without Authorization
You're not obligated to help a new hire that's not authorized to be a U.S. employee. However, if you believe they're an asset, you can sponsor them for a work visa. Different options are available depending on the duration of work, area of expertise, and level of skill. Contacting a law firm will clarify what options are available to you. 
Not Discriminating Against Foreign Workers 
U.S. labor law prohibits treating overseas employees differently from United States citizens. Denying foreign workers promotions or placing them in unfavorable working conditions are two examples. You'll receive significant fines if you discriminate against employees this way because of their origins.
Avoiding Negligence When Sponsoring A Green Card
Employers who agree to sponsor a worker's green card application cannot be negligent. If the application is unsuccessful because you didn't act quickly enough, you risk legal proceedings.
Technicolor was sued for $2.9 million in 2020 after their negligence cost a British employee their green card. Delays by the employer were deemed responsible for the financial and emotional damages the worker faced. 
Employing The Worker For Enough Time
Employers aren't required to work with a migrant employee for a set length of time. However, if the working relationship is brief, the USCIS may consider the sponsorship fraudulent.
The lack of rules makes this obligation tough to abide by. Keeping a worker employed as long as possible should avoid ramifications.
Paying Employees A Fair Wage
Employers are required to pay immigrant workers a fair wage. Salary expectations can differ between states and the work involved.
For instance, workers on an H-2A agricultural visa must be paid equal or above what's presented here. Failing to comply is the same as denying a U.S. citizen the minimum wage and will have repercussions.
Your business benefits from hiring foreign workers. However, you can't utilize these employees without meeting the above legal obligations.
You may also like: Which Employment Visa Is Right For Your Workers?
Image source: Pexels.com