Click here to get this post in PDF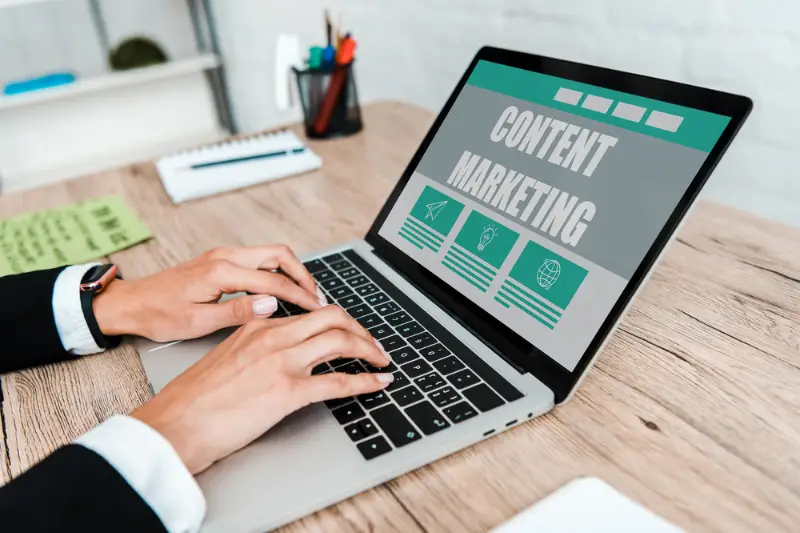 "Content marketing is the only marketing left."
These are words from the godfather of modern marketing, Seth Godin. Without great content, all marketing strategies are going straight to the recycling bin. Just as silent rivers run deep, good content marketing does not have to boast its importance with fancy designs, big promotions, and out-of-the-box gimmicks. You can lure people this way, of course, but without good content, you will not be able to make them stay. As fast as they came, they'll be out the door.
But how do we gauge if we're doing good content marketing or not?  It is SEO or Search Engine Optimization. Although content marketing existed before SEO, the coming of SEO gave the right content marketing strategies their due by recognising the best practices that make them work so well and refining goals, so it remains relevant to the generations today. You cannot separate SEO from content marketing and vice-versa.
There is a notion in the digital world that content marketing can replace SEO, or that SEO can stand without content marketing. They go together. Your SEO strategies and content marketing strategies should complement and not compete with each other.
Content Marketing Fulfills What SEO Demands
SEO is a strategy to make sure your website ranks high on Search Engine Results Pages (SERP). Search engines look for certain key factors found in their algorithm to search for these critical points on every website available on the internet. The purpose of this is to answer the queries of users in a more efficient and precise way. SEO strategies then, when appropriately employed, find out these queries and demands in the market, but it is through content marketing that these demands get fulfilled.
Here are 7 effects of content marketing on SEO, as it delivers on SEO demands:
1. Content Marketing Delivers CONTENT needed by SEO
To fulfill its purpose of optimizing a website for good SERP ranking, SEO demands content, and content marketing provides that content. From titles to headers, articles and references, tags, and labels, everything on the website that employs the use of words is part of the content. Good content marketing harnesses the power of words to deliver SEO demands in a precise and excellent way.
2. Content Marketing Uses KEYWORDS needed by SEO
Search engines analyse keywords based on the queries done by users. Sound SEO strategies will discover the top keywords being asked by their intended market, and employs these keywords into what, you may ask? The website's content. It's not about cramming keywords into articles or publishing as many articles as you can that search engines look for. Those are things of the past. Today, search engine algorithms can tell if these keywords were used intelligently and organically in your content. SEO guides the creation of high-quality content to target these keywords specifically and naturally. Successfully doing so helps the website rank better on SERP.
3. Content Marketing opens opportunities for LINKBACKS needed by SEO
If you are producing high-quality content with well-researched articles, references, and source tags, then eventually, people are going to find your website through good SEO rankings. If the users deem your content as a valuable piece of resource, they will link back to your website, which encourages more sharing of your content and more linkbacks. This organic growth is a more robust way to SEO success. Therefore, when seeking help with your content marketing, it is preferable to use a company such as Webs, as they focus on organic SEO in Google.
4. Content Marketing boosts the Quality of a website through INTERNAL LINKS needed by SEO
High-quality content also uses internal links to lead users to other content on a website that is related to their search query. This improves UX even more and allows for more efficient crawling of your site to lead more visitors to it. Just like backlinks, internal linking in your content also boosts SEO success.
5. Content Marketing is made better with optimized UI/UX designs needed by SEO
Spectacular content can be ruined by poor UI (User Interface or Design) and UX (User Experience) design. UI/UX utilises SEO components like robots.txt, metadata, proper tags, and strategic sitemap that all contribute to giving the user the best possible experience on a website. These may be SEO components, but the end goal is to lead users to quality content.
Excellent sitemaps make navigation o your website a comfortable experience for your users and give better accessibility to your content. Optimised robots.txt allows search engines to crawl through your website so users can see the content. Metadata is used for precise indexing and search results so more readers can find your content. It all boils down to content.
6. Content Marketing needs to publish FRESH CONTENT consistently, also required by SEO
Posting fresh content routinely gives websites good index ratings in search engines and affects the SERP ranking of the website. That's why a good SEO strategy aims to produce new, high-quality content routinely to keep index ratings and SERP rankings increasing. High-quality content includes not just text but also quality images and video content. It adds a dynamic level to your website, making it more engaging and of value to your visitors. Invest in producing original images and videos instead of using stock content that may be used by other websites repeatedly. You will find a lot of video editing software for beginners out there that you can choose from to produce your videos, which you can actually film excellently using the latest mobile phones. Content Marketing can meet the high demand for good content in SEO.
7. Content Marketing improves SEO Measurement
The heart of any good marketing is not similar to hard-selling marketing that wants to earn bucks from its customers. Good content marketing aims to BUILD a relationship with its market by producing high-quality content that keeps adding value to people's lives. It builds the trustworthiness of your brand and website, which naturally grows your brand and following. All this translates to higher traffic and better rankings on metrics used by SEO to gain higher SERP rankings. Content marketing metrics such as bounce rate, which measures how long visitors linger on your site (the lower the bounce rate, the better), number of views, shares, and the like all affect SEO ranking as well. Good content also leads to more conversions of visitors to loyal customers.
Conclusion: Good Content Marketing = Good SEO
"Content marketing is a strategic marketing approach focused on creating and distributing valuable, relevant, and consistent content to attract and retain a clearly-defined audience — and, ultimately, to drive profitable customer action." All these are the stuff that drives good SEO strategies as well. It is more than sufficient to say that without good content marketing, all SEO strategies will not take effect on a marketing campaign, and without good SEO strategies, content marketing will not be able to deliver what the market truly needs.
It should not be SEO "or" Content Marketing but SEO "and" Content Marketing, for these two are used strategically to feed off from each to bring success to your brand and your website for years to come.
You may also like: Tips to Improve Your SEO and Content Marketing Strategy
Image source: Depositphotos.com
About the Author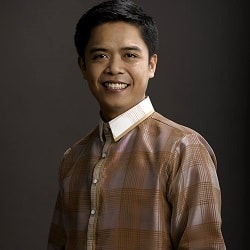 John Ocampos is an Opera Singer by profession and a member of the Philippine Tenors. Ever since Digital Marketing has always been his forte. He is the Founder of SEO-Guru.org and the Managing Director of Tech Hacker. John is also the Strategic SEO and Influencer Marketing Manager of Softvire Australia – the leading software eCommerce company in Australia and Softvire New Zealand.