Click here to get this post in PDF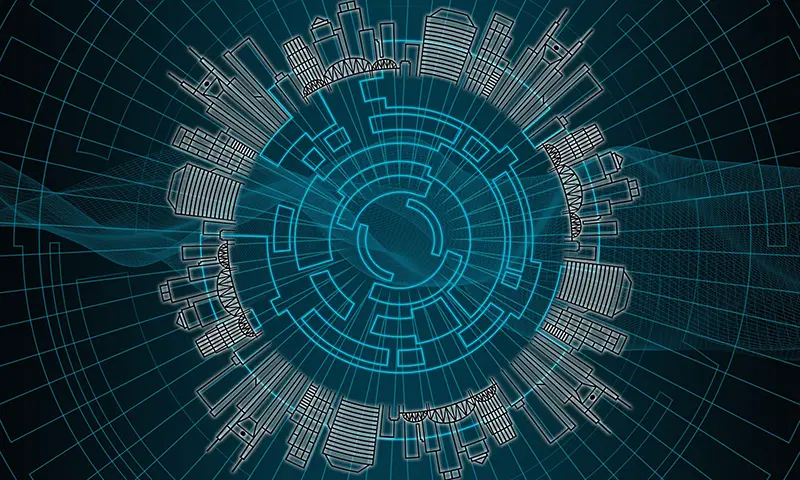 Increased reliance on wireless communication has led to a demand for superior indoor network coverage solutions. The shining light has come in the form of in-building wireless systems that allow for high-performance coverage in and around a property. In this article, we'll outline seven crucial benefits of in-building wireless systems.
1. Enhanced cellular connectivity
Wireless carriers are not in a position to control signal obstructions within a property, as they are caused by elements out of their reach, such as heavy concrete blocks, metal facades, and low e-glass. As a property owner, you should partner with a wireless infrastructure installation company such as McKinstry Wireless to help you install an in-building wireless system and improve connectivity in your building.
An in-building wireless system will instantly fix your coverage problems, as it is fully tailored to suit the architect of your building, making dead zones an issue of the past. You will not have to constantly seek new problem solving techniques or make structural adjustments to have clear signals at any point within the building.
2. Better use of wireless solutions
A smart implementation of wireless solutions has become necessary for all building owners, since the average business heavily relies on wireless communication. This has been propelled by the increased dependence on smart devices for business and personal usage, and a drop in cellular connectivity greatly inconveniences your tenants.
Luckily, in-building wireless systems are designed to be a comprehensive solution that facilitates voice communication while supporting strong data connections. This offers an elevated platform for better use of wireless solutions and helps avoid all kinds of cellular interruptions within your premises.
3. Competitive advantage
The modern tenant is pursuing value, and one of the main considerations is the strength and reliability of in-building wireless connectivity, especially for businesses. Improving your in-premise wireless systems instantly gives you a competitive edge as you get to attract more tenants. This will also increase your property's value due to enhanced tenant capacity.
4. Improved customer satisfaction
Customers take issues seriously if they affect their cellular connectivity, and as a commercial property owner, you do not want to be a victim of high tenant turnover rate due to poor connectivity. The confidence that your building has strong wireless connectivity means that there can be reliable connectivity to support business operations. It also guarantees reliable communication via public safety systems in case of emergencies. This gives your tenants an extra reason to trust your services as public safety concerns continue to grow by the day.
Even for non-emergency cases, customers need a reliable communication system regardless of how crowded your premises are, such as a full-capacity stadium. An in-building wireless system allows you to deliver a truly connected experience by improving the uplink and downlink speeds for everyone.  
5. IBW systems are future-ready
The future of cellular connectivity is all about speeds, and this can be seen by how fast the world is moving towards 5G networks. Establishing an in-building wireless system is a smart way of creating a foundation for meeting tomorrow's requirements while addressing today's needs.
IBW systems are highly scalable, and you never have to worry about implementing new network architecture in the future. This will give your tenants the much-needed peace of mind that they are future covered.
6. Affordability
Gone are the days when you had to rely on a complicated network of cables and heavy antennas to improve in-building cellular connectivity. Thanks to fiber-optic cabling and convergent solutions, advanced in-building wireless systems have been designed to ease deployment, operation, and management.
As a result, you do not have to worry about expensive maintenance requirements or upgrades because of technological shifts. Quick setup, a guarantee of low outages, and one-tap upgrades all make in-building wireless systems an affordable solution for the future-ready property owner.
7. Multiple installation options
Several in-building wireless system installation options can be provided to you, depending on your connectivity needs. There is always a ready-to-use solution, whether you are after a complex and multi-carrier distributed antenna system (DAS) or a basic wired infrastructure for a smaller building.
It gets better as today's advanced systems are easily customized to fit even the most complicated property configurations. Most importantly, you never have to worry about deployment as only licensed system integrators can install these systems.
Endnote
You can no longer afford to ignore the importance of robust in-building wireless systems, as everyone is after a better connectivity experience, whether indoors or outdoors. Resolve all connectivity issues by partnering with a solutions company to offer high-value wireless enhancement.
You may also like: Why Your Business Should Consider Failover Internet
Image source: Pixabay.com