Click here to get this post in PDF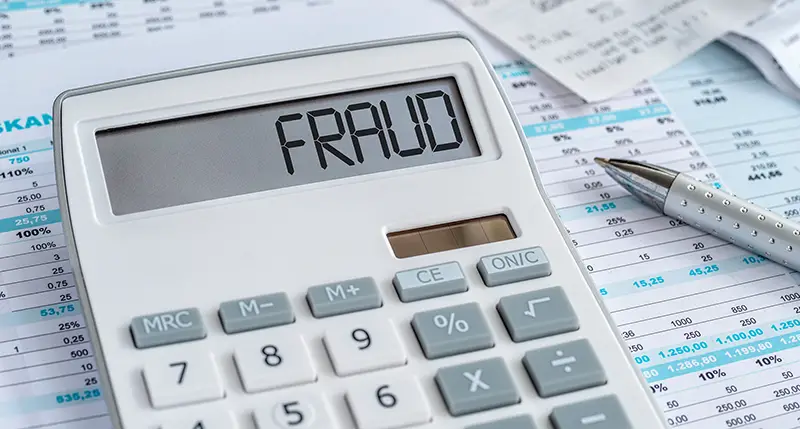 The prevalence of fraudulent online activities has increased recently, as technology is getting more advanced too. Such crimes include identity theft, data breaches, and other online scam tactics. Some societies suffer from an annual flood of fraud, resulting in countless victims. The advances in technology come at the expense of consumers, making it more convenient for scammers to nab confidential information from gullible consumers. 
This goes the same way for businesses too. Companies could be deceived into fraudulent investments as well. Scammers are professional innovators who are always coming up with new schemes. Often, victims of fraud suffer financial losses, compromised identity, and emotional distress. 
To protect your business from any investment scams, here are some tips you should remember: 
1. Ask Questions 
Before investing in anything, question everything. Scammers rely on your failure to do your due diligence before investing. Do your own digging to protect yourself. A simple request for more information or references is insufficient—fraudulent people never plan on being honest and transparent. Research independently in your own time. Gather as much information about their business, proposal, and everything related.
Whenever you're interested in knowing more about a product or financial investment, don't hesitate to search for details. If you have direct questions about it, ask the company or sales representative selling it, and they should be able to satisfy your questions with straight answers. Otherwise, if the answers are vague, approach verified investment experts, and they may be able to provide you with the best solutions. 
2. Beware Of 'Guaranteed Returns' Campaigns 
A guaranteed return is not guaranteed at all. You can expect a return-on-investment (ROI) based on the degree of risk involved in your investment. You'll likely get a low return on safe assets. A high return may mean a loss on investments or even a total loss. Many fraudsters entice investors by promising incredibly high returns. They'll want to create an image of wealth in your mind. But don't buy it. 
People are drawn to con artists for a variety of reasons. You should be wary of anything that seems too good to be true. High returns are associated with increased risks. No investment is risk-free. An example of this is the Peer-to-Peer or P2P lending model. You might ask yourself: 'is peer to peer lending safe?' Like all the other investment models, this also entails risks for investors. So, the best you can do is to familiarize yourself first before thinking about investing.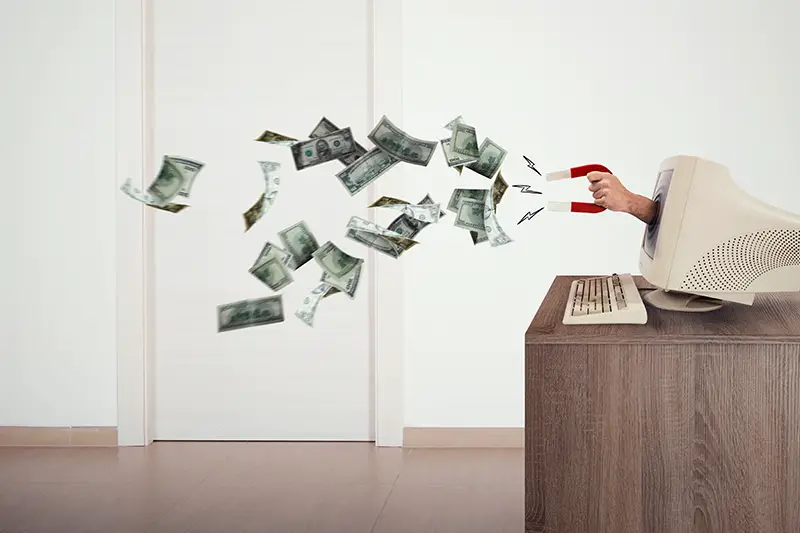 3. Don't Fall For Promises Of High Returns 
Investment fraudsters often promise that you'll receive high ROI if you buy a stock or open an Individual Retirement Account (IRA) with them. Generally, if the rate of return is more significant than those offered by other companies, it's probably a scam because it's too good to be true. Fraudsters can trick people into purchasing something that won't be delivered or investing in easy and seemingly profitable opportunities that will never materialize. Because the cybercriminal may use templates and contact information that appear to be accurate, it may be difficult to tell a scam from a legitimate one. 
They might be using all their resources to prove their 'supposed' legitimacy. One way to ensure legitimacy is to read reviews online. For investments on P2P platforms like Mintos, read how others perceive them first before trying them out on your own. Remember that while genuine investments out there can produce gains quickly, the higher their return promise is, the greater the risk that you'll lose all your money on them. 
4. Do Research And Background Check 
Make sure to research your investment before you make a decision. You should never rely solely on email advertisements and press releases to make investment decisions. Understand a business's operations and product line before investing. The EDGAR database provides access to financial statements for companies registered with the Securities and Exchange Commission (SEC). EDGAR allows you to research many investments as well. 
5. Never Use Social Media Promotions As Basis For Reliability
Social media sites such as Twitter and Facebook demonstrate people's social nature. Despite this widespread popularity, there's a darker side you should be wary of. Many cybercriminals use social media sites as a base of operations, including virus writers, identity thieves, and hackers.
Ignore email messages that advise you to invest in something you've never heard of or Facebook ads offering ample money-making opportunities. No matter what is in the headline, stay away from it even if they posted some testimonials of famous people. Many scammers like to present fake news as accurate. If you've fallen for their tactics and become a victim of online scams, follow tips from online resources and learn from your experience.
6. Scrutinize Marketing And Persuasion Tactics 
Be wary of pitches that boast of how everybody is buying their products or services. The important thing is to first scrutinize what they offer and how they offer it. Sales presentations that emphasize how many other people have purchased the product are not good enough reason for you to believe in them. 
Conclusion 
The internet, particularly social media, is now flooded with scams. Online investment opportunities should be viewed with skepticism. Take the time to research and investigate. Ignore an investment offer if it doesn't seem right. It doesn't always mean that an opportunity coming from an established source is genuine and authentic. Try to learn how to spot red flags, in potential investment scams. Hopefully, all the tips mentioned above will save you from investing your money in the wrong business. 
You may also like: Investments Fraud 101: How To Identify Suspicious Activity
Image source: AdobeStock.com