Click here to get this post in PDF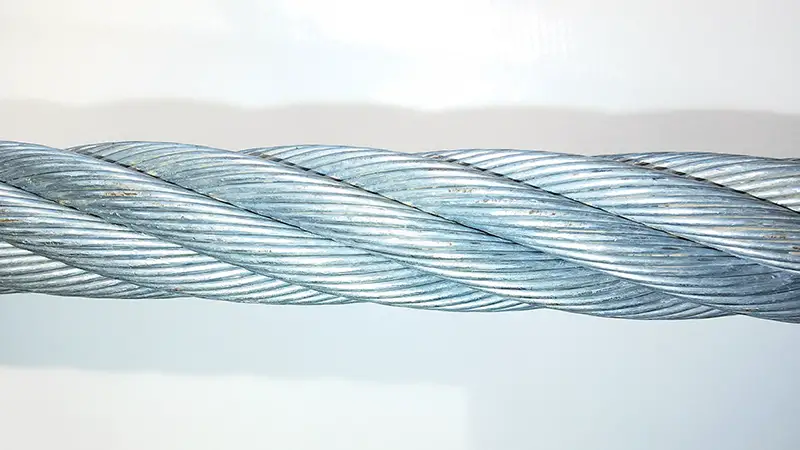 Get the right rigging equipment, and your projects will be finished on time. No delays, no safety issues, and no losses usually lead to a thriving business. But, get the wrong or low-quality rigging hardware, and you are in a world of pain. It results in costly delays, equipment damages, mounting repairing costs, and a higher risk of fatal accidents. It's a business owner's worst nightmare.
Thankfully, there is a great way to ensure you get suitable rigging equipment – finding the right supplier. As you may already know, there is no shortage of good rigging wholesalers. Still, many companies struggle to find one because they usually don't know what to look for. Let's understand what you need to keep in mind when choosing a rigging hardware supplier for your business.
 1.      Research
Research is instrumental in running a successful business. You may already have used it in marketing, project management, and several other areas of your business. Why should finding a hardware distributor be any different?
You need to invest considerable time and effort into finding a supplier. You cannot simply Google "best rigging hardware supplier" and be done with it. 
Google is a great way to shortlist a few suppliers. However, you need to check each one carefully before making a final decision.
The supplier should have enough customer reviews, preferably a mix of good and bad ones. It usually indicates that the reviews are genuine.

Check how the distributor has responded to negative reviews. Were they empathetic, aggressive, or simply ignorant? Remember, they will treat you just the same.

Does the supplier have a bad press? Are they involved in a lawsuit or something undesirable?  
If you see any potential red flags, you need to keep looking. You will want to find a distributor with an excellent online reputation and a clean record.
2.      Experience
Experience goes a long way in the rigging industry. An experienced wholesaler is likely to more familiar with common quality issues related to the rigging hardware. So, the longer a wholesaler has been in the business, the better.
Secondly, you need to find out how extensive their business network is. Usually, a larger business network translates into more resources and a well-stocked inventory. In short, the rigging hardware distributor can meet your business needs, no matter how unique they are.
With experience also comes a wealth of knowledge. Your supplier can offer valuable insights into what rigging equipment could work best for your business. Needless to say, working with such a distributor can benefit you in the long run.
3.      Inventory
You would also want to take a look at the wholesaler's inventory. Most professional suppliers have a website these days. So, looking up their inventory is just a few clicks away. Alternatively, you can ask for a catalog or a list of products. It will tell you how well-stocked a supplier's inventory is.
You should go with a rigging hardware wholesaler who maintains an extensive inventory of different types of products. It will allow you to choose the equipment you want when you need it from the same supplier. As you don't have to deal with multiple suppliers, it can save you considerable time and money.  
4.      Equipment Quality
Equipment quality is a critical factor that you shouldn't ignore. Good quality rigging equipment, even if it is a synthetic sling, can last you for years. In other words, although it may be a little expensive, the equipment will pay for itself in the long run.
Low-quality equipment, on the other hand, will cost you less at first. But, if it fails, which it usually does, it will lead to expensive repairs, unplanned downtime, and even fatal accidents. That's why cheaper rigging equipment tends to be costlier in the long run. So, make sure to buy from a rigging hardware supplier that sells only high-quality products.   
5.      Customer Service
When using rigging equipment, you may encounter different problems. Even good-quality equipment can fail at some point, resulting in emergencies. Sometimes, you may require an out-of-the-box rigging solution. Whatever the situation may be, you need a distributor who can respond quickly.
Make sure the rigging hardware supplier has dedicated customer support. You should be able to contact them via email, instant messaging, or phone if and when required. It's even better if they have a well-established emergency response process.  
6.      Location
Location matters a lot because it directly impacts your shipping costs. Heavy rigging equipment like steel chain slings requires special packaging and shipping. If the rigging hardware wholesaler is based in another state, you will be paying a hefty shipping fee every time you place an order.
You would want to choose a supplier in the vicinity of your business. In addition to saving shipping costs, you can also easily reach out to them if required. Besides, you can opt for an in-store pick-up if you like.  
Parting Words
You need good quality rigging equipment to complete your projects on time. And the best way to get good quality equipment is to find a reliable supplier. Hopefully, these eight tips will help you find a hardware distributor that meets your rigging needs. If you need more information on rigging supply or help to procure rigging equipment, reach out to our experts.

About the Author 
I am Randy Gonzales. I am the President of Elite Sales Inc, a rigging equipment and wire rope distribution company based in Miami, Tampa, Houston, and Dyer. I have more than 30 years of experience in the distribution and supply of the industrial hardware industry.
Image source: Pixabay.com