Click here to get this post in PDF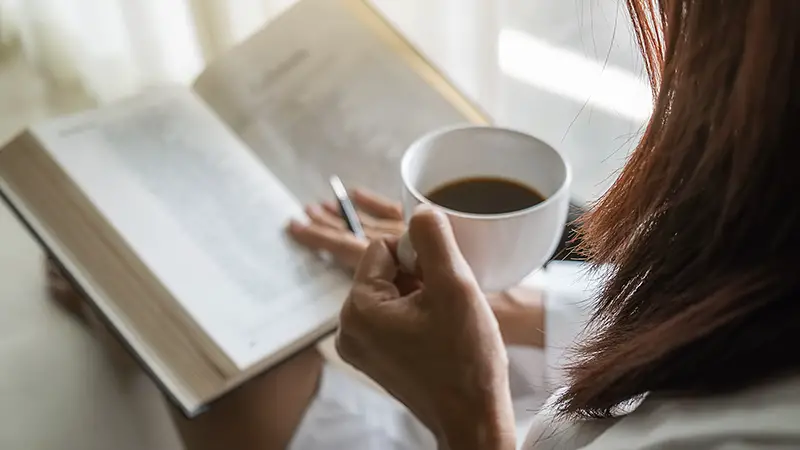 When owning your own business, the learning opportunities are endless. And to ensure your business remains successful, it is essential to stay on top of the current business trends, whilst also employing some of the long-standing methods which have delivered results time and time again.
One of the best ways to do this is reading literature published by some of the most innovative and successful business owners. Here's a list of 6 books we feel all business owners need to read during their time in charge to make the most of their businesses.
The E-Myth Revisited by Michael Gerber
Focused on the E-Myth (Entrepreneurial myth), Michael Geber looks into dispelling the myth that success only requires skill and hard work. The subtitle of the book is 'why small businesses don't work and what to do about it', and offers 3 key pillars business owners need to follow to make their business a success.
These are;
He details why each aspect is important and how to apply it to your own business.
SPARKS: Ideas to Ignite your Business Growth by Sheweta Jhajharia
Written by Sheweta Jhajharia, SPARKS draws upon her multiple years as a business growth strategist. This book is a guide to business growth and will help readers;
Develop a mindset for growth
Create and unlimited marketing budget
Implement the 4Ds of productivity
And much more…
This guide is ideal for those looking to take tried and tested practical steps to improve their business.
The Art of War by Sun Tzu
Probably one the oldest books recommended to business owners is The Art of War written by Sun Tzu in around 500B.C. The book's focus is on wartime strategy and focuses on 13 principles of warfare.
However, these principles can be applied to the modern-day business and bring in the results. For example, building a strong team of talented people and keeping your plans and game-changing ideas a secret from your enemy (competitor).
The good news about this book is that it is relatively short, and therefore, is ideal for business owners who find their time tight.
Dr. Carol Dweck, PHD. is a professor at Stanford university who coined the idea of mindset research. In her book she suggests that no matter how happy you are with the way you manage your business, a change to your mindset can always bring more success.
She discusses two mindset types: fixed mindset and growth mindset. The book looks at these two mindsets in depth, highlighting the limitations of a fixed mindset and how to change to a growth mindset and bring in new opportunities.
This book is ideal for business owners who feel settled in their ways and feel like they have already reached the epitome of success.
Think and Grow Rich by Napoleon Hill
Published in 1937, Napoleon Hill's book 'Think and Grow Rich' stands the test of time in offering valuable information on how to be successful in business. Over 20 years, Napoleon Hill carried out research into the successful businessmen of his time. He identified 13 common traits shared by each of them.
This book looks in-depth into each of these traits, understanding why it brings with it success and then makes suggestions on how the readers can work to adopt that trait.
Written by Moz founder, Rand Fishkin, this book is ideal for anyone looking to penetrate the business world. Moz is one of the most widely used tools within digital marketing, therefore, it's no secret, Rand Fishkin has an idea of what he is doing.
Within this book, he focuses on entering new business ventures and why some growth strategies can actually do more harm than good. His key takeaway is to drive business from your existing customer base before trying to tap into a new one and is an ideal read for anyone looking to start a brand new company or venture into another area of their existing business.
Further reading…
These are just some of the books recommended to business owners looking for future growth. Whether you prefer practical steps or theorised principles, there's so much to learn from those who have been there and done that. And the important thing to remember is, there is always room for growth.
Growth Idea is a business consultancy providing advice and guidance on business growth strategies and accelerated personal development.
You may also like: Essential Tips for New Small Business Owners
Image Source: Shutterstock.com