Click here to get this post in PDF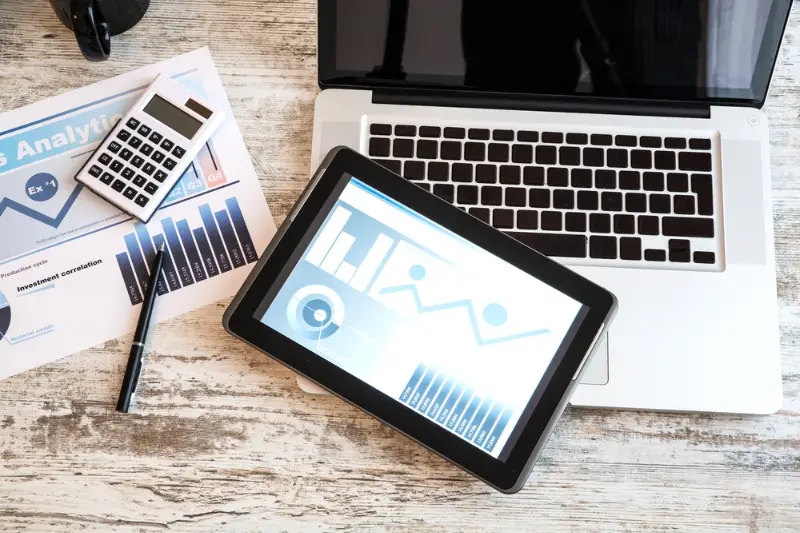 So, you have a small online business and so far, it's going pretty well. You're slowly gaining customers and making a name in the industry. You've launched your domain and the first few sales are coming in.
But in order to build on your initial success, you probably want to figure out the best ways to:
Drive traffic to your online shop or services
Turn clicks into leads and sales
Build brand awareness
All of this will ultimately generate sales – the primary goal of any business. Your business won't be able to continue operating or thrive in the long run if it can't consistently generate sales. How can you pay for your employees if your business isn't making profits?  Where will you get funds to continually create and offer new products and services to the public if you're not generating sales?  The volume of sales your business regularly earns can make or break its success, which is why you should prioritize making sure that your business earns online.
The following steps will reveal the best ways to boost those business sales online.
#1 Optimize your website
There's no point in having an amazing website with great products and services if nobody ends up seeing it. All of the money you've paid in having a professional build your website will be useless if no one knows that this platform actually exists.
You need to get your SEO right. That means generating and using keywords on your website. Analyse your competitors and see what they are doing in terms of wording, content and layout. You can also make use of reliable sources online, such as Hubspot web design, to gain more knowledge on how you can create an SEO-friendly website.
Make sure that you are executing great link-building strategies and have excellent on-page optimization. That means considering factors like headers, subheaders, URL slugs and meta tags.
You should also ensure that your site is optimized for mobile phones. Particularly as Google has now launched its first mobile index – that means you could rank better on the search engine if you make your site mobile-friendly. This means that you should strive to create a responsive website and ensure that users can have access to the same features on your website regardless if they're accessing it through their smartphones, tablets, laptops, or desktop computers.
Optimizing your site also means making sure that it is easy and quick to use. Creating a website with user experience in mind will surely help your website improve its SEO rank. Page speed is essential when it comes to both SEO and sale conversions. You don't want a customer exiting their basket because the page took too long to load.
Use tools such as Google's Page Speed Insights to determine how well your website is doing in this area. This tool is very useful as it can help you assess the kind of audience your website reaches, how long they stay on your website, and what features in your website cause them to leave.
#2 Understand your customer journey
When your focus is on driving sales, it's easy to focus on the business and not on the potential customers and leads that you are trying to convert. If you want your business to earn more sales, you should change your work and start focusing on understanding your customer journey.
A great way to ensure that your sales steadily rise is to be aware of the customer journey. The customer life cycle runs in six stages:
Awareness – the customer becomes aware of an issue or problem that they are facing and then begins to research it online
Engagement – this is where they begin engaging with you and your business
Evaluation – here is where they determine whether you are the best fit for what they need
Purchase – they buy your products or services!
Experience – if they're happy, this is the time when they come back for more
Bonding – they love your brand and find value in it, so they remain loyal
Here you should take the time to develop your own customer journey and develop a specific customer journey map.
It will help you understand exactly what is behind the core of your potential customer's motivations and needs – a better understanding of this will lead to an exponential increase in the growth of your business and sales.
Understanding your customers' journey is essential as this will give you a better picture on what their needs are and help you come up with strategies to ensure that these individuals end up buying from you.
#3 Implement great content marketing
If you want to generate more sales, then you need to implement a great content marketing strategy to ensure that your business is being seen.
Not only will this impact SEO and be great for the optimization of your website but it will also draw in more customers and develop brand recognition. You can use effective content planning to position yourself as a leader within your niche.
Content can be used to address all of the doubts your customers may have, advertise your products and also showcase the best ways to use them. Creating high-quality content can become your tool to stand out from the competition, especially if you're still new or small in the business industry.
Moreover, content can also be used to create blogs, videos and images that do not directly relate to your products and services but instead fit more broadly within your niche.
The kinds of content you choose to produce will depend on the time and resources you have available. But some examples of effective content include:
Social media videos and graphics
Infographics
Blog posts and long-form articles
Longer videos for sites such as YouTube or Vimeo
Podcasts
Ebooks and webinars
Whitepapers
Templates and checklist downloads
Instructional PDFs
Email flows
By implementing some of the above, you can generate a wider audience, which will ultimately lead to more sales. Just make sure that the content your business produces online is well-researched and factual. Publishing content just for the sake of it will only put your brand in bad light, and can become the reason why customers won't patronize your offerings.
#4 Craft compelling copy
Words are important. They consider the story behind a product and drive the emotion behind a sale. If you were a salesperson in a shop you would choose your wording carefully to encourage a customer to close a sale – your online shop is no different.
Employ the use of a copywriter or brush up on your copywriting and content marketing skills using sites like Udemy and Hubspot.
Create urgency by including a call-to-action in your content and social media posts as well as in your website copy. You should also add deadlines to your sales by offering discounts for a certain time period.
#5 Build relationships within your industry
Developing the right relationships within your niche is paramount to building credibility for your brand. The more credible you are, the more people will trust in you and ultimately, the more likely they will be to buy from you.
Identify who the leaders are in your sector and analyze their trajectory. Reach out to them and maintain a close bond. You could offer to work with them to promote your brands on social media via giveaways or content offerings. You could interview them or simply engage with them over social media.
You could also participate in forums online that are related to your industry. This will not only allow you to develop new relationships but could also help directly drive sales. Forums can be a great place to sell in as they are highly specialized.
#6 Have your own affiliates
Affiliate marketing can be an effective way to encourage people to begin discussing your businesses products and services.
Pick high-profile figures such as bloggers and influencers and give them a small commission for driving sales on your site. While this can divert some profits, it is proven as an effective way to convince audiences to buy as it builds trust in your brand.
The more often a potential customer sees your products and services recommended and mentioned around the web, the more likely they are to buy from you.
You may also like: How To Create An Online Business Growth Plan