Click here to get this post in PDF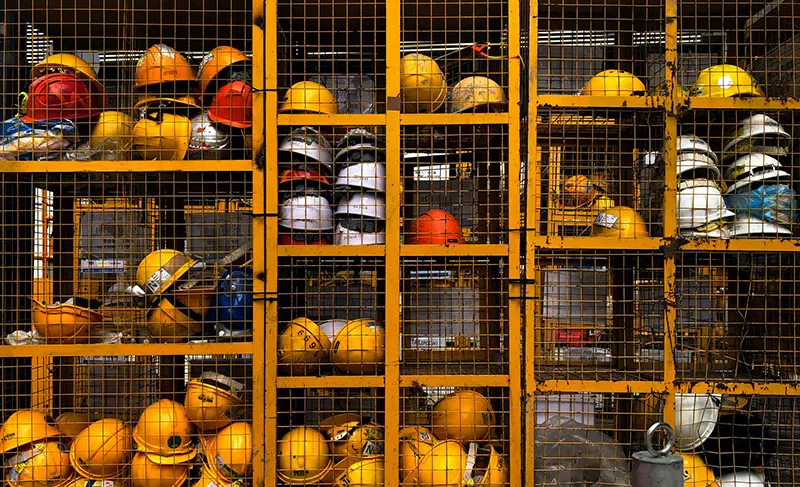 Protecting your workers at work is very vital to the success and growth of your business. Not only does it help them focus on doing their job, it boosts employee morale, improves productivity, and helps them do the best work possible. 
When workers don't have to worry about safety hazards, it frees up their minds for more important tasks that will help drive revenue to your business. If you're looking for proven tips that will keep your workers safe, the tip in this post will help. 
Equip Workers With Safety Kits
Whether it's a construction site, an oil well, a factory, or a quarry, workers need to be fully equipped with personal protective equipment. 
This can be in the form of hard hats, eye goggles, safety boots, coveralls, gloves, safety harnesses, and other safety kits that will help protect them in the event of an accident or emergency. 
Set Up Thermal Cameras
Now that there's a covid-19 pandemic raging, it is important to assure workers that they can work in a safe environment without fear of infection. This has become very important seeing as some individuals are refusing to be vaccinated. Some employers are putting their feet down and insisting that all workers show up with a vax card or proof that they've been vaxxed. 
If you're a big fan of personal freedoms and don't care about people's vaccination status, the least you can do is install disinfection stands, fever-reading thermal cameras, non-touch infra-red thermometers, and other safety measures that will allay other employees' fears about infection.
Ensure Equipment Have Proper Safeguards 
Make sure that all your company equipment, machinery, and vehicles have proper safeguards. Make sure they are well-maintained. You don't want your forklift to lose control because its brakes stopped working. 
If you own a trucking business, for instance, ensure that there are truck safety products like speed limiters, trackers, and more that will deter the drivers from driving roughly and endangering other road users, while trying to meet haulage targets. 
Make Sure to Carry Out Safety Drills
No one hopes for hazardous incidents, but it is better to be prepared in the event of an emergency. Site-wide safety drills can help prepare workers for any eventuality. 
This way if there's any danger, workers would have the right training that will help them exit the site or structure safely, thus minimizing or preventing casualties.   
Fix All Possible Hazards Promptly
Set up a system that encourages the speedy resolution of potential hazards in the workplace. Employees should be able to report these issues with ease, ad there should be dedicated staff who will either fix those problems or hire contractors to fix them quickly. 
For instance, if a trucker feels like their brakes are failing, they should be able to report it to the supervisor within minutes of arrival. The supervisor too should also approve the replacement of parts and other maintenance routines quickly, so the truck can be repaired within a very short time. 
These tips will help you keep your employees safe and help them focus on delivering the best service. 
You may also like: 5 Smart Tips for Improving Workplace Safety
Image source: Unsplash.com