Click here to get this post in PDF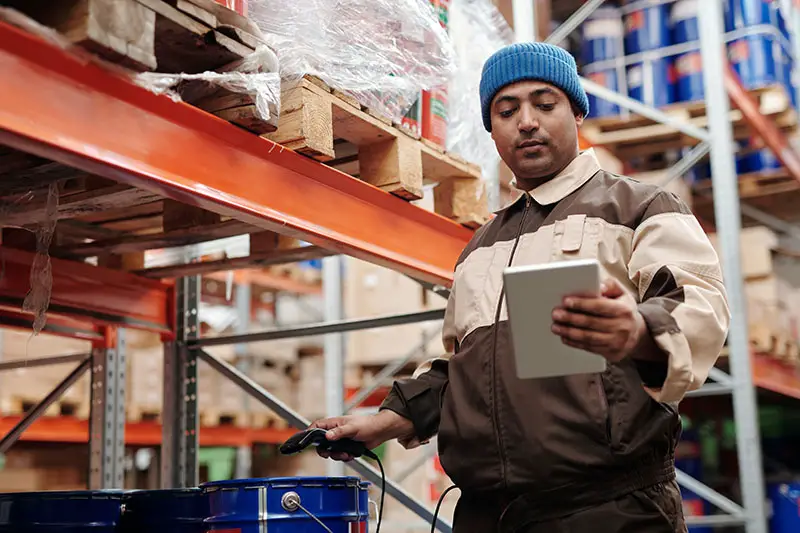 The last few years with the coronavirus pandemic has been a turbulent time for most business owners. Some have unfortunately gone out of business, while some have adapted and overcome the problems that the virus has caused.
Being adaptive in business is always a good thing because you never know what is around the corner. For example, how many of us could have ever imagined we would be locked down for months on end.
Today we will look at how business storage can help your business be adaptable and the many benefits that it can give your business.
1) Business storage grows with you.
Business storage can grow as your business does, making it an ultra adaptive solution for any of your storage needs. As an example, think of an eBay or Amazon seller that starts out small with a little inventory.  
It wouldn't make sense for this person to hire an entire warehouse to start because they don't have the inventory to fill it and can't sell a warehouse worth of stock.
On the other hand, a small storage unit can be upgraded to two or three storage units as your business and inventory grow. Then, if business slows down, you can get rid of units you don't need.
2) Cheaper than a warehouse
Whatever business you run at some point you will need somewhere to store your inventory. Businesses often turn to warehouse storage, but as we mentioned above, it may be too much for what they need.
Warehouses also come with long contracts and can be very expensive.
Self storage containers are available for a weekly fee and most facilities won't require you to sign a long contract. Be sure to check this before hiring a storage facility, as you don't want to be locked into long contracts as a business storage user.
3) More convenient to your business
Self-storage companies often have multiple storage locations within a city. If we look at London, for example, companies such as Urban Locker, Henfield, BigYellow and many of the others have multiple locations in the city such as:
East London
Shoreditch
Hackney
If you were to compare this to a traditional warehouse, you would be limited to the location where your storage is located. This may be ok for businesses that don't need to access their inventory too often, but if we go back to the eBay seller example, these small businesses need access to their products frequently.
Having access to your storage containers facility when it's nearby will help with your stock management, and it's also going to help with your sanity. Imagine having to go from one side of London to another only to forget an item. That would be frustrating and a huge waste of your time.
4) Safe and Secure
Storing your valuable inventory at home, in the office or in an unguarded warehouse is risky and leaves you open to theft and other types of fraud.  
On the other hand, hiring a self-storage unit is far more secure and guarded with around-the-clock security. The self-storage industry is always pushing the envelope when it comes to security too. It's not uncommon to see self-storage facilities requiring access via biometric data such as iris or fingerprint scanners.
5) Self-storage can be temporary
Self-storage doesn't have to be a final solution either. For some businesses, it won't be the ideal choice long term, but as a start-up or as a business looking to save money until they can find more budget, a self-storage container can be a great choice until your business is ready for the next stage of growth.
When you are ready to move on, all you need to do is cancel your membership to the storage facility and move your inventory to the new location.
Conclusion
As a new business or a business that has to be careful with its budget, business storage could be a great choice for your storage problems. Just make sure if you choose a business storage facility that you won't be signing any long contracts and that you can access your inventory 24 hours of the day.
You may also like: First Timer? Avoid These Self Storage Mistakes
Image source: Pexels.com