Click here to get this post in PDF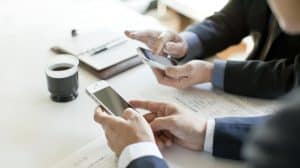 There is no denying that we are living in very difficult times. The business world is becoming more competitive with each passing second, lenders are tightening their grip on borrowers, and the prices of everything ranging from insurance to office supplies are skyrocketing. With the things as they are, the words like "debt" and "bankruptcy" are no longer a bogeyman used to scare irresponsible business owners, but something that every business should expect and be prepared for. Let us take a look at some of the steps you should make if you ever find yourself in this difficult situation.
Cut the Costs
This move will not earn you popularity points amongst your employees, but it sure is necessary. First thing you will have to do is go through the books in order to discover which issue brought your business into the debt in the first place. Second, you will have to attack the problem, heads on. For example, you can sell the equipment that is not being used to its fullest capacity. This action may cause a temporary bottleneck, but it will successfully mitigate the problem that brought your entire machinery to a halt.
Make the Debt Repayment an Absolute Priority
Other issues that will be plaguing your business for quite some time will be repaying the existing debt, so be sure to relieve this burden as soon as possible and prioritize the high-interest rates. Alternatively, you may choose to consolidate your loans. In some cases, paying one low-interest loan is much more beneficial than dealing with several loans, each with its different interest rate.
Make the Budget Readjustments
It should be obvious that, once you find the weak link in your business's operations and reassign the assets for solving this issue, your budget will have to undergo through severe changes in order to adjust to this new reality. The first issues that this new budget will have to address are the fixed monthly expenses like rent and bills. Once you are done, try to push as much of the remaining funds into the money-generating business operations. You should also pay special attention to variable costs like manufacturing materials. Reducing your business's manpower should be an absolute last resort.
Increase Revenue
Although increasing your business's revenue should be something you should aspire to, try to keep your income predictions as conservative as you can. In the meantime, do your best to surpass the expectations with these few moves:
Renegotiate terms with vendors. Check if your vendors offer discounts for early payment, or are you able to return the unused goods. If these terms are not in your mutual contract try to put them on paper, or find a vendor who will be more agreeing on this matter.
Ramp up the debt collection. You will never be able to repay your debt if you are facing the trouble of debt recovery
Increase productivity. This may be one of the main reasons why you should avoid shrinking the manpower. If you invest some money into new equipment and motivate your staff properly, each one of these individuals will be able to make a contribution on your road out of debt.
Increase the Number of Loyal Customers
Every business features two distinct types of customers – regular buyers and occasional buyers. Now is the time to tie the latter ones closer to your organization. You will not only increase the revenue, but you will also create a stable, long-term income flow that will make budgeting much easier. Until you are ready to make some more comprehensive marketing initiative, small scale discounts and loyalty programs will more than suffice.
If you follow these few tips you should deal with the debt crisis relatively easy. The most important thing is to stay calm, remember that debt is something that happens very often these days, and do your best to guide your ship out of the storm undamaged.
You may also like: 3 Keys to Landing an Unsecured Business Loan
About the Author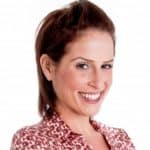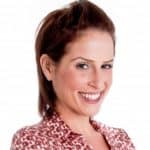 Diana Smith is a full-time mom of two beautiful girls interested in topics related to business and technology. In her free time, she enjoys exploring new low-cost advertising opportunities.