Click here to get this post in PDF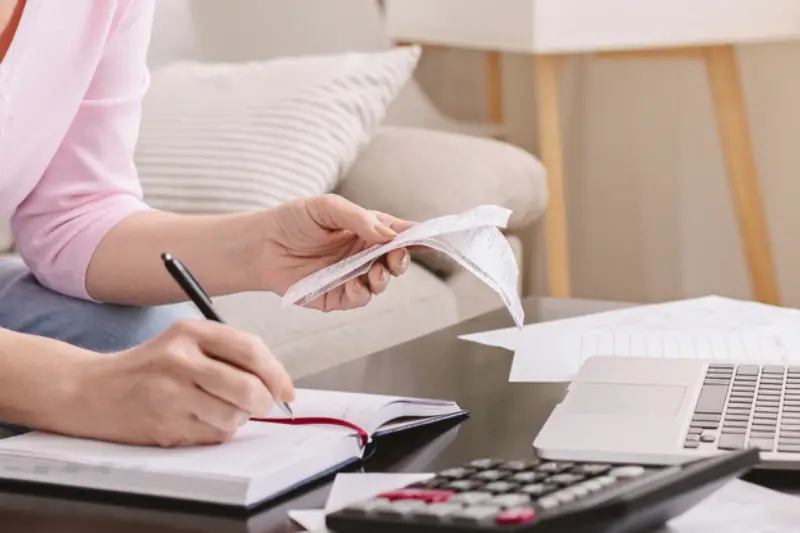 You can make a legally and formally enforceable agreement with creditors to repay your loans over time by entering into an IVA,  individual voluntary arrangement. 
If the court upholds the agreement, your creditors must follow its terms. Creditors must suspend interest charges on their loans when they have an IVA.
Definition of an Iva
An IVA, Individual Voluntary Arrangement, is a contractual agreement to repay a specified amount of debt within a specified period. 
When you finalise an IVA, the agreement allows the cancellation of all remaining balances on loan covered in the arrangement. 
One of the various ways to establish an IVA is to make a fixed monthly payment over five years or a large one-time payment. There are instalment-based and lump-sum IVAs.
An IVA may serve as an excellent tool for debt relief. However, IVAs come with their fair share of pros and cons. 
The Procedure for Getting an Iva
1. An IP is required to initiate an IVA. A licensed IP is typically a certified public accountant or attorney.
2. After agreeing to submit the IVA proposal on your behalf, an IP's next step is to apply for an "interim order" with your County Court. 
This prevents your debtors from filing for bankruptcy. While the temporary order is in effect, your creditors can only take further enforcement actions with approval from the court.
3. You don't need to seek the interim order before submitting a voluntary arrangement proposal. While this may help you save money, it also means that the creditors can continue to take legal steps against you while you finalise your IVA.
4. An IP will formally meet with your creditors, known as a "creditors meeting," and deliver them an instalment agreement proposal.
5. Make sure the IP has contacted all of your creditors. If you do not list a creditor in your IVA but later become aware of it, they may file a claim for what they should have gotten if listed.
6. Creditors must approve the IVA in a vote at the end of the meeting. Creditors frequently abstain from meetings but still cast votes by sending them through the IP.
7. Most creditors entitled to vote must approve the proposal enforceable on all your creditors. Creditors holding 75 per cent or more of your debt are considered "by value," not by the number of accounts they own.
8. The IVA could fail if the most heavily indebted creditors reject the proposal.
Creditors may 'haggle' over the conditions of an IVA, asking you to pay more each month or including assets you would want to keep. 
They might want you to extend your payment schedule. However, they can only implement these alterations with your approval.
9. If you and your creditors establish an IVA, your Insolvency Practitioner will monitor the plan and ensure you make all payments.
The Protocol Followed by an Iva
Many IPs follow the voluntary guidelines outlined by the IVA standard. The rules describe the structure and operation of an IP for a simple consumer IVA. The protocol aims to streamline the IVA application procedure for all parties involved (IPs, creditors, and the applicant).
In general, an instalment agreement protocol addresses the following issues.
How the Insolvency Practitioner should verify your earnings and expenditures.
Lenders should generally accept your numbers if they are within acceptable ranges.
What is your home's equity, and what to do with it?
Your Insolvency Practitioner needs to ensure you've had credit counselling to help you figure out how to manage your bills.
What should the credits and IP do if your income or expenses change or you need to catch up on payments?
The Reason for Using an IVA
Individual voluntary arrangements, including IVA companies UK, aim to satisfy debtors and creditors. An IVA might help avoid bankruptcy if you cannot keep up with your debt payments as agreed upon in your initial debt relief agreements.
Creditors may agree to stop pursuing you to pay your debts if you enter into an IVA and maintain your regular IVA payments for the duration of the agreement.
Fundamentals to an IVA
Debtors and creditors can come to an official arrangement through an IVA. Someone with debt may avert bankruptcy by working out a payment schedule through an IVA. 
To do this, the instalment agreement (IVA) must propose a reasonable proposal, giving the creditors more money back than they would get if the debtor went bankrupt.
An IVA is a legally binding contract between the debtor's creditors and the debtor. As an illustration, an IVA could be:
A plan where the debtor agrees to pay a certain percentage of their paycheck monthly for a certain number of years (often three or five years);
Payment to lenders from a single source is usually a one-time event (such as the sale of an asset, the refinancing of a home, or a gift of cash from a relative).
Some IVAs may include regular monthly payments and a one-time, more significant sum.
Only an authorised insolvency practitioner can establish an IVA. An IVA is legally enforceable and bans any creditors contacted and consequently included in an IVA from bringing any legal action toward the debtor after the agreement (provided the borrower complies with the responsibilities outlined in the IVA).
Therefore, an IVA can be useful for people needing debt relief. However, a mortgage or other secured loan repayment is not part of an IVA.
This will likely result in a smaller payout to your creditors than they were expecting based on the terms of your original credit arrangements, but it will still likely result in a larger payout to them than if you had gone bankrupt.
Therefore, an IVA can help you repay your obligations over time and allow your creditors to recoup some of their investments. An IVA may assist you in regaining control of your finances and get you on the right track to financial stability if your situation gets out of hand.
It is possible to negotiate an informal arrangement in which you repay your debts to lenders at an interest rate lower than the one specified in your financial agreements, etc. But with an IVA, you have certain legal defences that you might not get with a more informal arrangement.
If you use an IVA and make your payments as agreed, you can rest assured that your creditors cannot take legal action against you for the amounts in question.
By mediating negotiations between yourself and your debt collectors, IVAs serve to safeguard your financial well-being.
IVA Positives (Or Benefits)
Reasonable monthly payments
Creditors may forgive some of your outstanding debts.
Debt collectors and bailiffs will no longer harassingly call.
No more personal contact from your creditors
All fees and interest are on hold.
Defined timeframe for paying off all debts
Your regular contribution covers all costs.
After completion, it disappears from your credit report.
IVA Negatives (Downsides)
Your credit score will show you have had an IVA for six years.
The arrangement can only cover unsecured debts.
An Insolvency Register will list your IVA. 
You may be required to contribute unexpected funds to the IVA.
While under an IVA, it is nearly impossible to get any new credit.
Working in specific industries may exclude you from eligibility.
Frequently Asked Questions
Is It Possible for Everyone to Receive an IVA?
A voluntary arrangement may only be available to some. They work best for those who have a stable, regular income. Individuals with much money to put toward their financial obligations may also be eligible for an IVA.
Is There a Lower Limit Associated With an IVA?
An IVA can cover any form of debt. There is no lower or upper limit.
What Kinds of Creditors Agree to an IVA?
If a creditor doesn't vote, the system automatically selects one for them. They will be considered as having voted similarly to the majority of voters. An IVA, if agreed upon, is obligatory on all unsecured creditors, including those who first rejected your request.
Conclusion
There is a delay when recovering from an IVA. It's fantastic that you've finished your IVA, but that doesn't mean you're off the hook for further development. You must keep chipping away at it slowly to improve your score.
You may also like: Don't Make These Common Mistakes When Paying Off Debt!
Image source: Depositphotos.com