Click here to get this post in PDF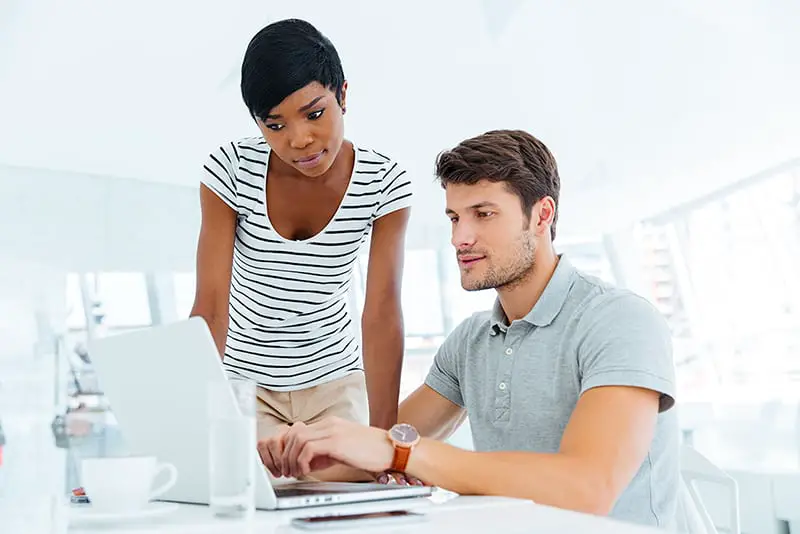 Today's youth are blooming all over the world and they are filled with ecstatic and innovative business ideas. However, one obstacle stands in their way: funding.
To add to this hindrance is the inadequate knowledge in starting a business or even securing funding. At this point, it might seem like the end of the road for many young entrepreneurs, but that is not true.
There are a number of ways you can secure funding for your startup. Some of them are listed in this article. What are you waiting for? Read on and get your business off the ground.
1. Go Old-School
Old-school means credit unions and banks. In fact, about three-quarters of all new businesses seek financing from these financial institutions.
It might not be the modern way of business financing, but online banks still support startup and new business. What they won't do is fund an experiment. If you want to convince them to finance your business, you'll have to convince them using a stunning business plan.
Having a business plan is crucial for any business, especially when seeking funding. Since you'll be taking out a bank loan, however, you'll have to internalize your business plan.
If you believe you have the perfect business plan, then banks are an option for you. Otherwise, continue reading to learn about other choices.
2. Online Lending
The evolution of technology has brought many good things, one of them being online lending and investments. The rise of online lenders in America has been fueled by the growing appetite for loans. Traditional lenders such as banks have strict criteria for borrowers, making it difficult to take out loans. As a result, young entrepreneurs are turning to online lenders for startup funding.
The advantages of online lending far outweigh the disadvantages. For example, the duration of the process, from application to funds disbursement, is minimal. Some of the nation 21 loans lenders could conclude the process in under a week. In addition, these financial institutions are quite lenient with their criteria.
As much as these lenders have lucrative offers, it's important to keep your eyes wide open because many predatory lenders lie in wait for unsuspecting borrowers. Always make sure you understand the loan terms and the interest rates you'll pay before taking out a loan from any lender.
3. Consider the Government
The government is a good place to seek funding. Since the U.S. government understands the contribution of small businesses to the economy, it has various programs which young entrepreneurs can take advantage of.
The Small Business Administration provides lenders with ways to offer more loans to entrepreneurs while eliminating a number of the risks involved.
These programs vary from one state to another and they also change so you can do your research to see which programs your state offers at the moment.
4. Friends and Family
Many entrepreneurs have taken this route in the past and it seems to be working just fine. Friends and family are often overlooked for various reasons, but you can leverage the family factor and the close ties you share to acquire some funding.
The best part about this is that you might end up getting the full amount you need without the unnecessary pressure of high-interest rates. On top of that, you can even end up bagging a valuable partner.
While this route has produced great businesses, many friendships have taken a hit due to misunderstandings regarding loans. Therefore, it's important for you to craft a contract with all the terms clearly spelled out. This way you can avoid any misunderstandings or doubt.
5. Venture Capitalists
Venture capitalists are simply risk-takers. These investors take small business ideas and fund them all the way. Nevertheless, you'll still need to prove to them that the business has huge profit potential. You can do this by rolling out a prototype and proving that it works.
In addition to obtaining the funding for your business, you'll also get access to business mentors who will hold your hand throughout the journey. This includes market and financial advice.
As a young entrepreneur, this is a brilliant route because you get to use the venture capitalist's expansive network as a launchpad.
6. Angel Investors
The difference between this group of investors and venture capitalists is that they look for quick success. Technology provides such success and this is where angel investors flock in numbers. However, you can still find these investors in other fields.
The reason why angel investors look for quick profits is that they are individual people rather than large corporations. They have little money to invest and once they do, they want it back fast.
This might seem like a turn-off, but if you have a strong business plan which also shows potential upscaling, then you have a great possibility of securing funds.
7. 7a Loans
If you're a startup and your business doesn't have any tangible collateral, then a 7a loan might be the best option for you. Starting up a business is a tough task. At first, you might be working from your home and the only asset you have is your laptop.
By all means, that cannot help you secure funds to scale up your business. Therefore, as a young entrepreneur, your best shot is to apply for a 7a loan. However, you need to keep in mind that these loans are quite difficult to get.
8. Crowdfunding
This is a new method to raise funds and it has worked for many entrepreneurs. Thanks to technology, a number of platforms have come up, offering a chance for young entrepreneurs to pitch their ideas in order to get funding from a number of people interested in the business.
Some of the most renowned crowdfunding platforms include Kickstarter and Crowdfunder. All you have to do is create a compelling campaign and wait for the funds to start trickling in.
9. Peer to Peer Lending Options
Same as the crowdfunding option, a P2P lending platform can also help to gather some funding for a startup. However, these platforms are likely to focus on individual lending in place of the "crowd "of lenders.  Joining top P2P platforms can typically help to find the amount that you need to borrow, the exact purpose of borrowing cash and other terms. List such things on their website and find some good funding options.
10. Try to Save & Avoid Overspending
"Saving the money "is a skill that most young entrepreneurs fail to do. Sometimes they are too much existing about their new venture so fall into the trap of overspending often. For being a successful new entrepreneur, one should focus on building a great product and excellent customer service. Spending too much on advertising or luxury offices etc. won't necessarily help to build a new business.
Parting Shot
As you have seen, there are multiple ways you can get funding for your business as a young entrepreneur. Nevertheless, the best way to identify the right option for your business is to develop a clear business brand, strategy, and plan.
Once you identify the real purpose of your business and its' target audience, then it's time to start looking for funding.
You may also like: 5 Tips that Should Get Your Business out of Debt