Click here to get this post in PDF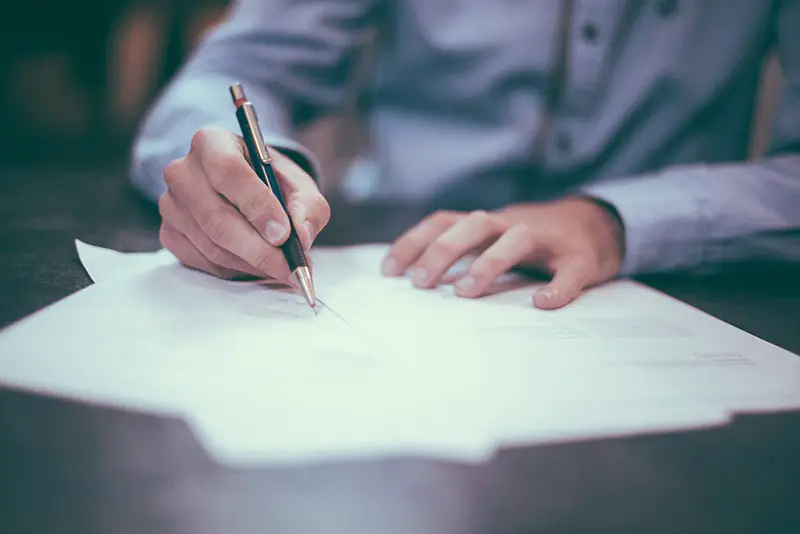 Being in trouble with the law is hard on both the accused individual as well as their loved ones. At such a trying time, the least you can do to safeguard your interests is to hire a competent criminal defence lawyer who can give you accurate and up-to-date legal advice and confidently represent you in the court of law.
With so many WA law firms claiming to be the best, it can be hard to find a qualified, experienced and empathetic criminal lawyer who is also affordable. If you're looking for a good defence lawyer in Western Australia, the following five tips would be helpful in your search.
Check the lawyer's background and credentials
When you're trying to seek legal help for a serious criminal charge, you need to work with a well-regarded criminal defence lawyer who has the education, skills, and experience to take on your case. The best way to learn more about the background and professional history of a lawyer is to read about them on their website and other reliable online sources. Find out about the lawyer's track record working in the Australian criminal justice system and the sections of criminal law in which they're most experienced.
Equally important is to request a first consultation with the lawyer so that you'll know if they'll be a good fit for your case. Many good lawyers offer a free first consultation to encourage clients to seek timely legal help.
Consider the lawyer's personal and professional qualities
When looking for a good criminal defence lawyer to represent you or a family member or friend in a serious offence case, you need to look for a lawyer who is, first and foremost, easily accessible and readily available for emergency support. Of course, a competent lawyer is bound to be busy serving several clients at once, but a good lawyer will also know that they need to give you time and be available to address your concerns.
In addition, when researching lawyers in WA, look for a law firm where the lawyers on board possess the necessary qualifications required to fight your legal case—their past successes are a good indication of how competent they are in negotiating with the concerned authorities and attending trials and bail applications in criminal courts – read more.
Consider if the lawyer is affordable
Dealing with a criminal offence charge is a stressful experience during which time you may be facing financial difficulties due to loss of income. Hiring a lawyer you cannot afford can further exacerbate your financial woes, which is why it is important that you find a good criminal defence lawyer who does not charge unreasonably high fees.
In fact, we recommend that you work with a lawyer who bills their fee in accordance with the Magistrates Court Criminal Scale of Costs 2018 and is willing to ease your burden by accepting payment in monthly instalments. In addition, it would be worth the effort if you can find an ethical legal firm that would refund any unused advance fees in case your trial takes a different turn.
Check if the lawyer can help with your specific legal matter
A person can need the services of a criminal defence lawyer for several reasons, such as traffic violations, drug offences, burglary, assault, robbery, and theft. Based on the current status of your case, you may need an experienced defence lawyer to represent you in a trial, negotiate with the prosecution, file a bail plea, try and reduce a sentence, or help absolve you of a criminal record after a spent conviction.
When searching for a good criminal lawyer in Perth or other parts of Western Australia, focus on efforts on finding an attorney who has rich experience in your specific need as this will maximize the chances of a favourable outcome.
Learn more about the lawyer's team
A ton of preparation goes into investigating a criminal charge and preparing a strong case for the court. Every good lawyer, therefore, has a team of people that helps them prepare the case. A successful law firm would have a solid team of barristers, solicitors, paralegals and administrative staff working in tandem to service clients.
Before you hire a criminal lawyer, learn more about their team and the type of experience and expertise of core members. This is important as it ensures that in case your lawyer is unavailable due to sickness or other emergency situation, you'll still have sound legal counsel by your side during critical times.
You may also like: Your Business and the Law: Three Things that You Should Be Mindful Of