Click here to get this post in PDF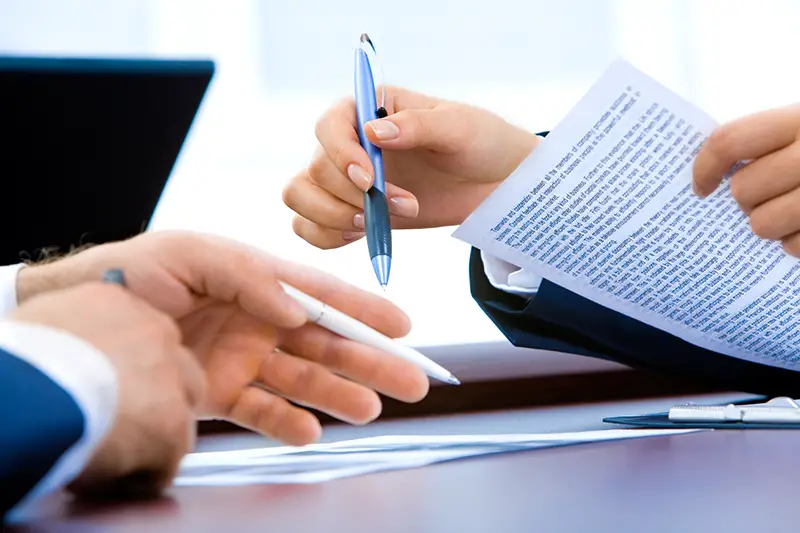 Accessing the massive defence industry can initially seem daunting, but with the right preparation, you can succeed. Manufacturing automation is still in high demand because of market factors like reshoring, an ageing workforce, and stricter sustainability standards. The same holds for the military as it does for businesses. The defence sector must only partner with reliable, secure, reasonably priced manufacturing and maintenance facilities.
Almost any country can provide defence contracts. Over $50 billion in annual contracts are given to small businesses in the States. It's possible to make a profit selling to the government if you're solvent, well-prepared, and persistent. The Tempe criminal lawyer listed the five steps necessary to enter the field as a defence contractor for a small business.
Check The Qualifications Of Small Businesses
There are two ways in which the government classifies enterprises as small: income and staff count. Choose the NAICS numbers that most closely fit the characteristics of your company. Six-digit NAICS numbers are used to classify the sector and industry of a given company. The official NAICS manual, along with descriptions of many industries and their corresponding codes, can be found on the National Technical Information Services website. You may find out if your company qualifies as a small business using the Small Business Administration's size guidelines tool. To be considered a small business, a company must meet the SBA's size criterion for its industry, be run for profit, be wholly owned and operated by its employees, be located in the United States, and contribute significantly to that country's economy.
You've done the legwork to determine your company's size and NAICS classification. The next step is to memorise your universally unique identifier for data. Dun & Bradstreet assigns each business a unique nine-digit identifier called a DUNS number. Each of your company's locations needs its own DUNS number before you may submit bids on government contracts. All firms that must register to receive federal contracts or grants are eligible for a free DUNS number assignment.
Sign up for the System for Award Management Federal Contractor Registry and make a profile. This is a registry for businesses interested in making government contracts. To submit bids for projects, you must first create a profile.
Read The Solicitation Notices
On the website known as Federal Business Opportunities, the federal government will list any opportunities with a value of more than $25,000 when they become available. Discover how to zero in on the best prospects for your company. If you're interested in pursuing a particular business opportunity, add it to your "watched opportunities" or "interested vendors" lists.
Search for "Defence Logistics Agency Enterprise Corporate Systems Website Bid Board System" on your web browser to find more affordable products frequently purchased in multiples.
The search for suitable chances is a difficult task. Look for long-term acquisition intentions to discover potential new prospects as soon as possible. The United States Air Force's Long Range Acquisition Estimate is one such site.
Build A Team To Submit A Proposal
An internal advocate or employee group dedicated to learning the regulations is crucial. Successful contract management is essential for any small defence contractor. Establishing a point of contact inside the contracting office is a crucial step in the proposal writing process.
Record Past Accomplishments
The government normally looks at three factors when deciding whether or not to approve a proposal: technical capability, cost, and track record. Document your work history with succinct, up-to-date descriptions of your various projects. Learn to articulate the benefits of working with you and not your rivals. Keeping this archive of past performance is essential because government authorities want to know that you have a track record of success.
Success will come more easily after you have zeroed in on what's most important and formed meaningful connections. The importance of networking is universal across all fields. The National Defence Industrial Association is a great resource for understanding the defence industry. There are local branches in every state.
You may also like: 5 Tips To Choose The Right Proposal Writing Program
Image source: Depositphotos.com