Click here to get this post in PDF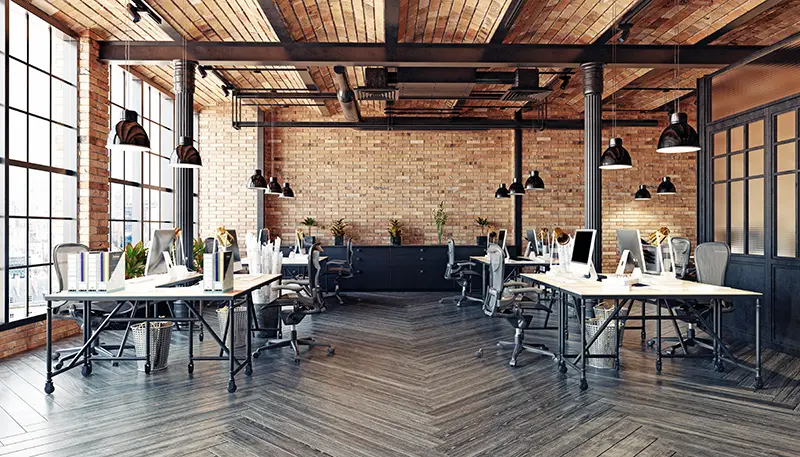 As an entrepreneur or a business owner, you need to pay careful attention to the location of your new office space, as this decision impacts your business in many ways. For one, your employees consider the office their second home since it's a place where they spend most of their time every day. Picking the wrong location can affect their morale and productivity, and eventually, the success of your business. 
Choosing a location for your new office space isn't something you should do on a whim. You should take your time to make your decision, which can make or break the success of your business. You want the location of your office to be an area that offers opportunities for growth, not a place that causes stagnancy. 
To make the best decision, consider the following factors:
1. Costs
All of your decisions can affect the longevity of your business—and one of them is location. If you opt for a place that's way beyond your budget, other areas of the business might be adversely affected. 
So, when deciding on a location, always consider the cost. You should set a realistic budget on how much you're going to spend for the space and make sure that you stick with it. Having a budget is essential because spending too little might make you move to a location that you're not happy with and transfer again after a few months. On the other hand, spending too much may lead to financial problems. Neither of these scenarios will be good for business. 
As you search for offices in Oxford or in other places, consider the following so that you can plan your budget:
Can you pay a three months' deposit for the office space?
Are there any hidden costs? If yes, how much?
Is the office space priced competitively against other listings in the area?
2. Customer Convenience
Customers play an important role in the success of your business because they drive revenue. The more customers you have, the more profit your business gains. 
Hence, customer convenience is one of the most crucial factors to consider when selecting the best location for your new office space. Look for a place that's accessible to areas where your customers live, work, or have fun. Convenience is essential to foster healthy customer relationships, especially if you're running a customer-focused business. 
3. Technology And Infrastructure
Regardless of the niche of your business, you'll need to use technology in your daily operations. For instance, you need to have a stable internet connection to maintain internal and external communications. 
Don't forget to consider technology and infrastructure when settling on a location for your new office space. While some offices are already equipped with internet connections, others will require you to pay additional fees to have Wi-Fi installed. No matter what the case is, see to it that the location can support a fast internet connection. 
Aside from internet access, make sure that the location can accommodate any hardware your business uses in its day-to-day operations. The place should allow you and your team to conveniently use desktop computers, laptops, printers, and network servers, among others. 
4. Proximity To Talent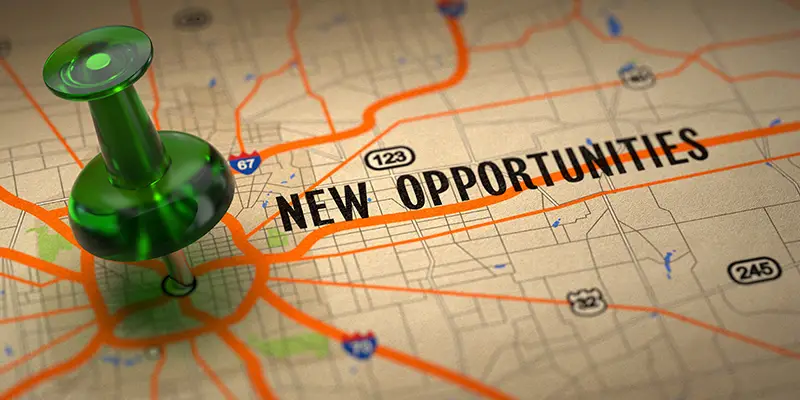 Hiring the right talent is essential for business growth. With the best talent working with you, your business can churn out more ideas and reach short- and long-term goals faster.
You'll have better chances of attracting the best talent when you pick a location that's accessible to them too. For example, if your business plans to hire and train new graduates, consider going for a location that's near colleges or universities. If you want to welcome experienced professionals to your team, a location within a busy metropolis will be the perfect choice. 
Having access to talent pools will attract opportunities for your business without breaking the bank. In fact, this is a crucial factor, especially if your business already has plans for expansion. 
5. Competition
Competition is a given in the business world. No matter what you're offering, expect that you'll have to compete with other businesses that have been operating in the industry longer than yours has. 
Thus, stiff competition is a factor to consider too. Oftentimes, competition is good, particularly in industries where comparison shopping is common because you can catch the overflow from your competitors. For example, if you're running a restaurant, the patrons of your competitors will likely dine at your establishment if other restaurants are already jam-packed.
However, if you're still a neophyte in the industry, staying in a location where household brands have been successfully operating for decades might not be the best option. This will require more marketing efforts for your business. 
Your Location Matters, So Choose Carefully
Office spaces are common commodities that are accessible anywhere, but this doesn't mean that you should take the first option you come across. Choosing a location for your new office space is a big business decision, which is why it's crucial to consider several things first. Once you've taken all these factors into consideration, you'll be able to pick a place that's sure to contribute to business growth.
You may also like: 8 Ways To Make Your Office a Better Place
Image source: AdobeStock