Click here to get this post in PDF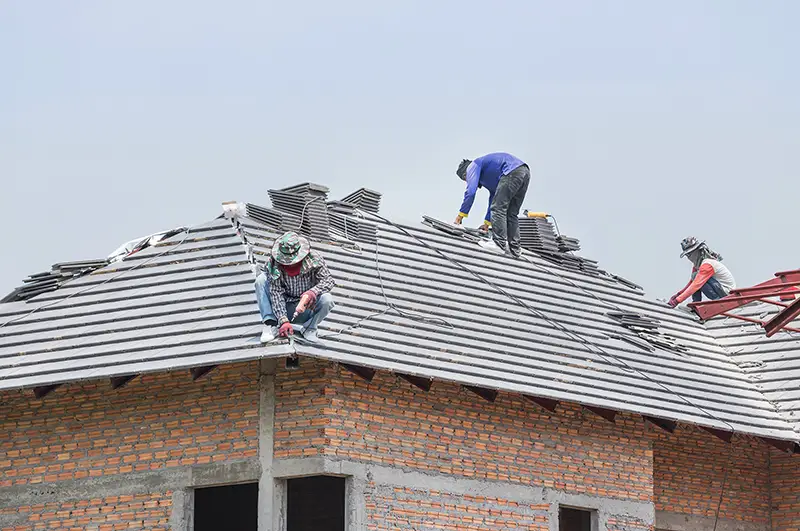 With proper care and reduced exposure to the harsh elements, a roof should last at least 10 years. However, for various reasons, some residential and commercial structures may need roof repairs much sooner than that.
Apart from natural wear and tear, a roof's lifespan is impacted by the quality of roofing materials used, workmanship, and the frequency of excessive exposure to strong winds and heavy rains. Roof deterioration happens over time, that's why experts suggest having yearly roof inspections. Unfortunately, unforeseen incidents like natural disasters can damage an otherwise well-kept roof.
If you find yourself in this situation with your commercial property, here's how you can prepare for roof repairs:
1. Check Your State Building Rules   
Each state has unique building codes that may require you to obtain permits before starting roof repairs on commercial units. Securing a permit typically involves specifying the area to be rehabilitated and the type of repairs that need to be done. 
You also need to be aware of certain laws that include special provisions. For instance, some rules for domestic buildings may exempt commercial roof repairs if they involve less than 10% of the total area of the roof. If the roof repair only concerns replacing a few pieces of roof tiles or shingles, you may not need to get a permit.  
In some states, a license is needed for re-roofing, mainly because of its potential repercussions. Changing the roofing materials may lead to serious structural issues if not done professionally by experts from Roof Troop and other reputable contractors.   
You may also try to get in contact with the nearest local building agency if you have other queries about roof repair regulations.    
2. Choose A Reliable Contractor
It's not advisable to do roof repairs yourself or to ask the building staff to do it, especially if the roof repair is for a commercial property. 
The best way to deal with a damaged roof is to contact roofing repair services so you won't have to ask non-professionals to climb up the roof and expose themselves to risks. 
Follow these tips in choosing the best roofing service provider for your commercial building:
Ask For Referrals From Other Businesses and Professional Offices 
If the building administration has a list of accredited roofing contractors, you won't have to search for a reputable company anymore. But if it doesn't, you can ask for referrals from other businesses. Another option is to visit professional roofers to ask for a list of recommended firms that can provide services in your area or complete the repairs that you need.    
Check The Company Website and Reviews
Start your research online for commercial roof replacement by focusing on two to three firms. Check the roofer's site if they've posted a portfolio of sample works they've done in the past. Some roofers specialize in installing certain types of roofing materials, so make sure to hire an expert in the field. Also, don't forget to read through client reviews.  
You can also get in touch with the company and ask any questions you have. During this initial contact, you'll have a chance to get a feel of how transacting with the company will be like.   
Visit The Contractor's Office  
In addition to the initial impression you got when you first contacted them, you can also learn a lot by visiting the office of professional roofers. This can be helpful in ensuring that your chosen contractor is legitimate. Moreover, if you're familiar with where your contractor's office is, you'll know where to run to in case problems crop up down the road.    
During your visit, you can ask for a portfolio of previous works in case they're not posted on the company's website. You can also ask for at least one reference who can vouch for the company and the quality of the services it provides.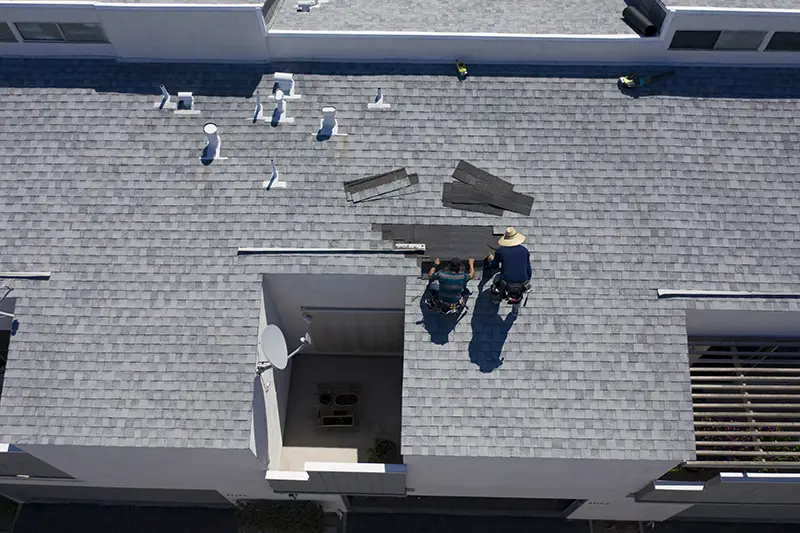 3. Request For A Roof Inspection
After choosing a contractor, you can ask the Smithfield roofing company to perform an initial inspection so they can come up with a proposal for the roofing project. Expect to receive a report from your contractor detailing your roof's general conditions and the repairs that need to be done, as well as the cost for the repair.  
Study the quote carefully to make an informed decision about your roof repair project. 
4. Secure A Project And Budget Approval 
Depending on your business setup, you may need to forward the proposal to the board. If you're a small business operating on a sole proprietorship model, you can talk to your accountant to see how much you can allocate for the project. You may also need to inform the building management.
5. Set A Convenient Schedule For The Roof Repairs
After receiving a green light from all the parties involved, set a schedule with the roofing contractor. Make sure to schedule the repairs during office hours, and preferably during summer or spring if it's not an emergency. 
Avoid having roof repairs done during winter or the rainy seasons to reduce the risk of accidents and delays.   
Final Reminders   
Choosing the right roofing contractor requires due diligence. Don't be afraid to ask questions and check the company's experience, reputation, and professionalism by following the step mentioned in this article. 
You may also like: Spring Cleaning Checklist for Commercial Property Exteriors
Image source: stock.adobe.com