Click here to get this post in PDF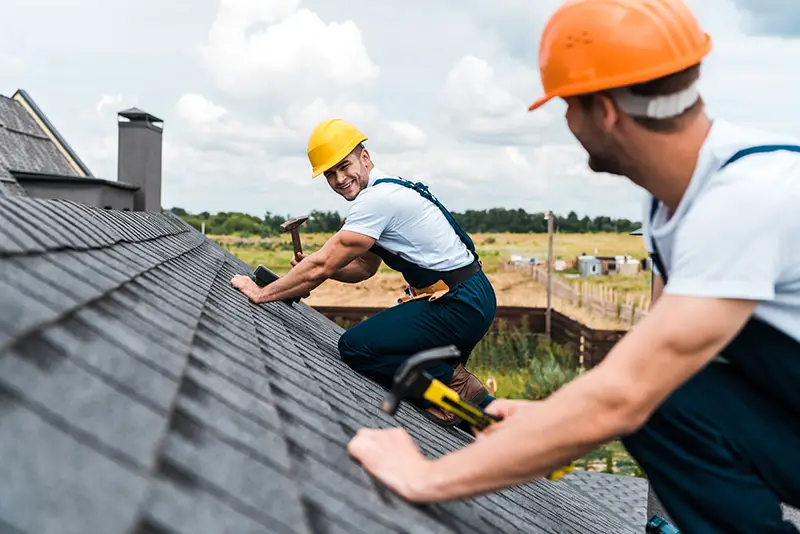 Running a business means dealing with multiple tasks and responsibilities, from handling invoices to managing employees, and if you own your building, ensuring that the roof is in proper condition. Knowing when to replace your commercial roof can be difficult due to age, climate, and how often maintenance was done before. For business owners unsure if their roofs need replacing, key signs indicate it may be necessary soon.
1. Roof Leaks
Even the smallest of leaks can cause significant damage to roofs. Not only do they lead to water spots on the ceiling, but they also seep into insulation and cause damage to electrical fixtures. If your roof leaks and repairs won't be enough to keep it from happening again, you should opt for a complete replacement instead. The mold indicates that your roof has been leaking and should be replaced. If you notice any discoloration on the ceiling or walls, it's time to have your commercial roof inspected immediately.
2. Age
Most commercial roofs are designed to last up to 20 years, and if yours is over that age, then chances are you should start considering a replacement. Depending on the type of material used, the condition of the roof, and the climate in your area, it may be best to replace it sooner. The roof's age can also determine how efficient it is in terms of keeping in energy. Suppose your business has seen an increase in electricity bills lately. In that case, the insulation used for your commercial roof may need to be updated and replaced with more effective materials.
3. Missing Shingles
If shingles have come off or been blown away by strong winds, that's a sign that the roof is experiencing wear and tear and may need to be replaced soon. Not only do missing shingles make the roof prone to leaks, but they can also lead to water damage inside the building. The same goes for any noticeable cracks or tears in the material. Any damage to the roof should be assessed by a professional as soon as possible, and repairs may need to be carried out if necessary.
4. Settlement
The age of your building can also affect your commercial roof, mainly if it has settled over time due to natural wear and tear. If you notice any dips in the roof or fissures, it could be a sign that your building is settling and needs to have its structure reinforced. This can affect the effectiveness of your roof, so it's best to have it inspected and, if necessary, replaced with a more substantial material.
These signs are critical indicators that your commercial roof may need to be replaced. While repairs can help in some cases, if the damage is too extensive or your roof has reached its life expectancy, it's best to have a specialist in commercial roofing Salt Lake City install a new one as soon as possible. By taking action quickly, you can avoid potential water damage and expensive repair bills in the future.
5. Storm Damage
The roof of your building is the first line of defense against harsh weather conditions like strong winds, hail, and heavy rain. If your commercial roof has been exposed to a recent storm and shows signs of damage, you should have it assessed for a potential replacement. Inspecting any part of the roof that could have been affected by strong winds and hail is essential, as even the most minor damage can cause leaks. If your roof has sustained any noticeable damage, you should contact a commercial roofing specialist as soon as possible to inspect it and take action if necessary.
Watching for signs that your commercial roof needs replacing is essential. By being proactive and taking action as soon as you notice any issues, you can avoid potential water damage to the building and its contents. If you're unsure whether or not your roof needs to be replaced, it's best to consult an experienced commercial roofing specialist who can offer you their professional opinion.
You may also like: How A Reliable Houston Contractor Can Help You With Commercial Building Improvements
Image source: Depositphotos.com