Click here to get this post in PDF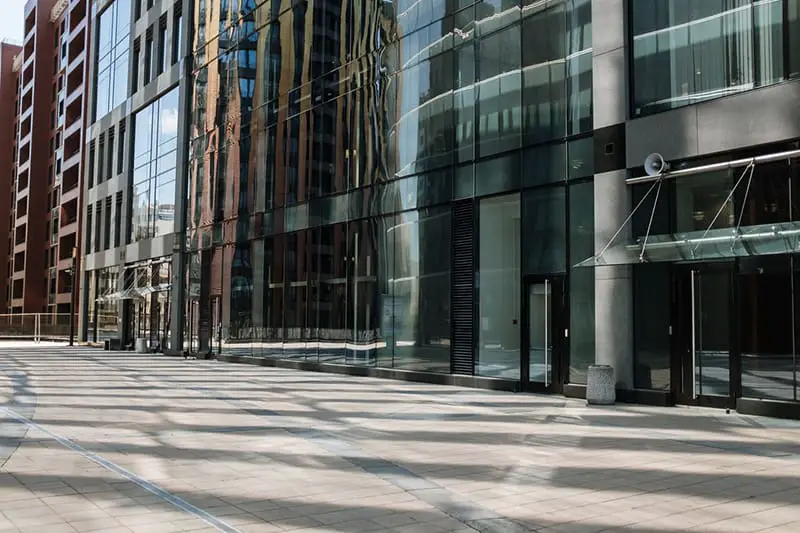 If you're launching a business, moving to new premises or growing your company, you'll be on the look out for a commercial unit. Whether you're searching for office space, retail locations, factories, warehouses, restaurants or entertainment venues, it's important to find the perfect space for your enterprise.
Of course, finding the right commercial unit isn't always easy. With so many issues to address, you'll want to ensure you've thought about the pros and cons of all the options before you sign a lease. To ensure you find the right commercial unit for your business, take a look at these essential factors you'll need to consider:
1. Location
The location of your business premises is of paramount importance, particularly if you're relying on clients or customers visiting you. Retailers will need to ensure there is enough local demand for their goods before leasing a commercial unit, for example.
As well as considering your clients and customers, remember that your business location will determine how easy you find it to hire people too. If you want to attract the best employees, you'll need to ensure that your premises are easy to access and offer a viable commute to potential staff.
2. Health and safety
As a business owner, you're responsible for the health and safety everyone who visits your premises. You can avoid a lot of hassle and work by leasing a unit from a landlord who prioritises health and safety. Often, it's possible to determine this simply by viewing a unit.
When you're visiting potential business premises, be sure to pay attention to how well the building is maintained. Are there are any dangerous hazards that need to be addressed? Does the building have pigeon netting or anti bird spikes? Is there a build-up of litter around or near the premises? Are the electrics in good working order? Ask to view the results of any safety inspections before you commit to leasing a building. This will give you a chance to see what issues have been identified previously and whether they've been fully addressed.
3. Length of lease
Of course, you want your business to be successful and stand the test of time but don't rush in to signing a long lease. New businesses, in particular, should be wary about signing up for a lease that will tie you in to a contract for a number of years. However, you don't want to build up a successful business only for the lease to run out and the landlord to increase your rent.
You'll need to balance these competing interests in order to protect your business and secure the best deal. For maximum flexibility, look for longer leases that include a break clause. This will allow you to end the lease early if you need to but give you the option to keep renting the unit providing everything is going well.
4. Nearby businesses
You won't want to setup new business premises right next to a competitor, so take a look at nearby businesses before you consider signing a lease. Similarly, check local media to see what businesses are opening up in the surrounding area.
While major brand names may be able to compete with other companies, newer firms will struggle. If you're still establishing your brand or you're not well-known, make sure you take the time to find a location that isn't too close to potential competitors.
5. Tenant's responsibilities
Although many commercial lease clauses are fairly standard, it's essential to read your lease carefully. You don't want to sign a lease only to find out that you're responsible for an excessive number of maintenance tasks, for example.
As a tenant, you may be responsible for repairing any damage caused by your operations or for maintaining the property while you're in situ. However, you may want to ensure that your landlord will be responsible for repairing problems that arise due to the age of the structure.
Examining the lease in detail will give you the opportunity to identify any unusual clauses before you sign. Don't hesitate to query anything you're unsure of and negotiate with your landlord if there's anything you're not happy with.
Setting Up Your New Premises
Launching a business or opening new premises is an exciting process but it takes a lot of hard work and dedication. By viewing a number of properties and doing your due diligence, you can ensure that you find the perfect commercial unit for your business.
You may also like: Commercial Leases – Essential Questions for a Prospective Tenant
Image source: Pexels.com