Click here to get this post in PDF
The financial effects of COVID-19 on small businesses up and down the country have been truly horrific, particularly in certain sectors such as leisure and hospitality. Fortunately, for the plumbers of this world, people's boilers have still been breaking down, washing machines have sprung a leak, and renovation happy homeowners have been keener than ever to refit their kitchens and bathrooms.
For these reasons, plumbing businesses have still had plenty to do throughout the pandemic, and as key workers, plumbers have been able to carry out their duties near enough as normal, albeit at a social distance while wearing a face covering and PPE. You can take reference of Pete Skyllas and how he has built his business so well. Nevertheless, there are plenty of ways that you can make your plumbing business a continued success in 2021 – here's how.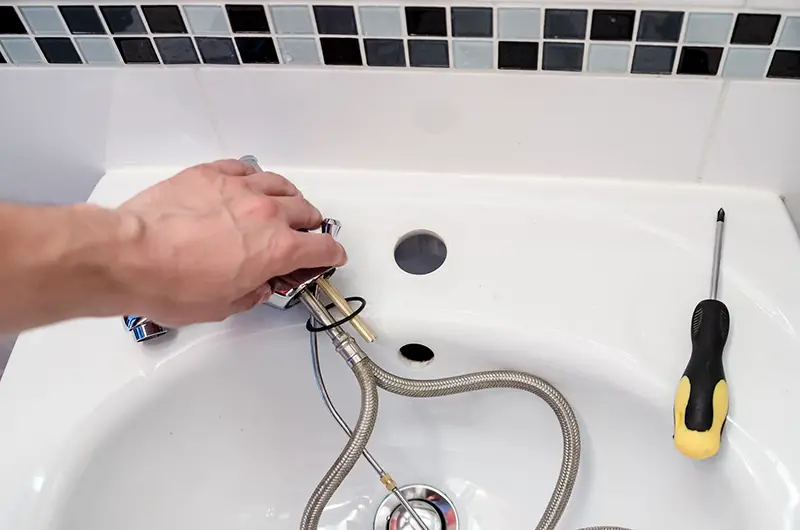 1. Use Market-Leading Materials
Don't let the pandemic and its financial effects tempt you into tightening the purse strings. You must continue to invest in market-leading materials to ensure your craftsmanship is of the highest quality in 2021. The best way to retain customers and to grow your business is to do a job that is long-lasting and leaves them 100% satisfied. Anything less and you risk losing part of your customer base. For example, when it comes to materials, brass threaded fittings are much more malleable than iron or steel, for instance, and therefore make life easier in tight spots where plumbing is tricky to fit. Plus there's the added benefit of brass not being susceptible to rust and how highly resistant it is to corrosion. If you were to use brass fittings for all of your jobs, it might cost you more than cheaper alternatives but it provides your customers with a better, more high-quality solution to their plumbing problem that is going to last. 
2. Automate Your Accounting Function
Help your business run smoothly by automating your bookkeeping with accounting apps like Xero or QuickBooks. Keeping your cash flow consistent and staying on top of your invoices is key to business success in 2021. Using accounting software will help you to become more productive, efficient and accurate with your finances, allowing your business to spend time flourishing in other areas. Most of these smart accounting software is integrated cleverly with professional systems used by accounts, meaning your business' tax return can be done in no time at all. If numbers aren't what you're good at but plumbing is, then stick to what you know and leave your bookkeeping to the computer. 
3. Improve Your Customer Service
Customer service is what sets a good plumbing business apart from the rest and can help you to build and retain a customer base to stand your business in good stead for the future. It may be worth sending your staff on a customer service training course to improve the way that they speak with clients. Sometimes, good customer service is just the little things like showing up on time to every job or taking your shoes off when in somebody's home and fixing a leak for example. Going above and beyond for your customer is what will make them more likely to recommend your business to their family and friends and make them more likely to call you in future should another plumbing issue arise.
4. Share Your Work On Social Media
In this day and age, people love seeing home renovation transformations on social media channels such as Twitter and Instagram. If your plumbing firm has done a particularly impressive job on a residential project recently then share your work on social media so that people can applaud the great job you've done – share your 5 Star Plumbing ratings. These sorts of posts can go viral if executed correctly and really increase awareness for your business and its brand. Using social media for business promotion is a surefire way to increase your customer base and have people talking about your work in a positive light. Don't miss a trick here by neglecting digital channels! 
5. Invest In Additional Training
To provide the best service possible to your customers, sometimes it takes the courage to step back and admit that you might need to invest in additional training for you or your team of plumbers to be the very best plumbing business in the area. If you think this might be the case, then set aside a pot of funds that you can allocate to training and send your team (or yourself) off on courses that will better them. Why bother, you ask? You'll soon see the results, with better plumbing work meaning more satisfied customers, and therefore more repeat business!
You may also like: 4 Steps To Running A Better & More Successful Business
Image source: Pixabay.com