Click here to get this post in PDF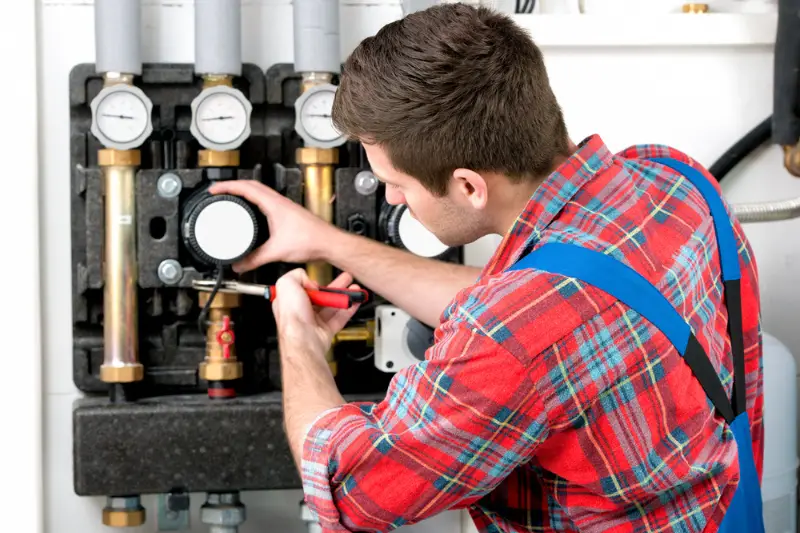 Gas line problems can pose significant safety hazards in homes and building, and it's crucial for homeowners and landlords to be aware of potential issues and call plumbers to fix them. Natural gas is widely used in properties for various appliances, including water heaters, but problems with gas lines can lead to gas leaks and other dangers.
Here are some common causes of gas line problems and the steps that professional plumbers will take to rectify them. If you suspect a gas leak, it's essential to contact a professional plumber right away to address the problem. Start reading some typical causes of gas leaks in residential properties.
Fitting and connection problems:
The fittings, which include valves, meters, and pipes, are integral components of the gas supply system that transport natural gas from the main supply line to appliances. Connections refer to the joints between fittings and appliances. Proper installation and secure connections are essential to prevent leaks. Hiring an experienced Gas Plumber Geelong for gas line installation can ensure reliable fittings and connections. Deteriorated pipes, as well as fitting and connection issues, can be repaired or replaced by a qualified plumbing professional.
Inadequate appliance maintenance:
Gas-powered appliances, like water heaters, require regular maintenance to prevent wear and tear that could lead to cracks and deformations, causing gas leaks. Routine home plumbing maintenance by a gas plumber in Geelong can help identify and address minor issues before they become major problems. Proper upkeep can extend the lifespan of gas-powered appliances and reduce the likelihood of gas leaks.
Appliance malfunctions:
Although gas-powered appliances are generally durable, malfunctions can occur unexpectedly, leading to improper ignition or combustion and potential gas leaks. Promptly addressing appliance malfunctions by calling a plumber can prevent dangerous gas leaks from occurring due to faulty appliances.
Gas line blockages:
Blockages in gas lines caused by debris, dirt, tree roots, or damage can disrupt the flow of gas to appliances. Signs of a gas line blockage include reduced flame size in gas appliances or inadequate hot water from water heaters. Identifying and addressing gas line blockages promptly is essential to prevent pressure buildup that could lead to burst pipes or connections.
Valve troubles:
Gas lines often feature valves to regulate gas flow. Over time, these valves can deteriorate or develop leaks, affecting gas supply and safety. A malfunctioning or leaking valve should be promptly replaced by a plumbing professional to ensure an uninterrupted gas supply and prevent potential hazards.
Copper gas lines:
While various pipe materials are used for gas lines, copper pipes are not recommended due to their tendency to form sulphites that can lead to clogs. Additionally, copper's conductivity poses safety risks. Replacing copper gas lines with approved materials is important to ensure gas line integrity and safety.
Final thoughts:
For homeowners, professional plumbers offer reliable expertise in addressing gas line issues. There are many plumbers who provide exceptional service and professionalism and are available 24/7 to fix gas line problems effectively. Calling on experienced plumbers can provide homeowners with the assurance that gas line issues will be expertly diagnosed and resolved to ensure safety.
You may also like: The Importance Of Good Plumbing For Your Workplace