Click here to get this post in PDF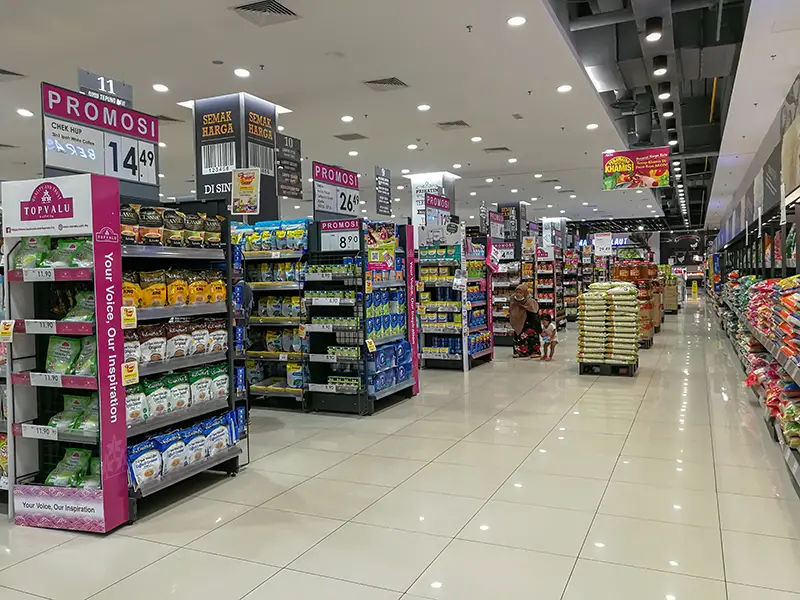 Is your retail space beginning to look a little worn down? Are you wondering if you need to replace your sales floor?
Remodeling is an investment that many business owners and managers choose to make every few years for a good reason. Your customers will get a positive impression of your business, and your employees will be more optimistic and productive.
How do you know when it's time for a business remodel of your floor?
Let's take a look?
1. It's Hard to Get Around
Some arrangements of your sales floor can seem overwhelming to your customers. They may have difficulty finding the fitting rooms or not be sure where items are stocked. Shelves could be in the way of hard-to-reach items your customers need to get to.
If your sales floor has an outdated layout, it may be time to invest in a new one.
2. Your Brand Isn't Reflected Well
Perhaps your company is vibrant and young, but your space has poor lighting or outdated paneling. Or maybe you sell carefully-curated clothing, but your floors and ceiling look poorly maintained. 
You want your sales floor to reflect the look your brand is trying to convey. It's what customers will notice work when they walk into your space. Investing the time and money to improve this is well worth it.
3. Difficult to Maintain
Maybe your light bulbs are always burning out, or your bathroom never looks clean no matter how many times it gets scrubbed. These details tell your customers a lot about the way you care for your business.
If your space looks broken down, it's more than just an inconvenience. It will drive away customers, clients, and staff. A local contractor can give you a new look your business deserves. 
4. You Need More Space
A growing business is a good problem to have. Yet you may have items you don't have room for or bursting shelves that look disorganized.
Getting a new space comes with a lot of hassle, and you may lose some customers in the process. It pays to invest in remodeling your business floor.
5.Your Building is in Poor Shape
Older buildings have their charm, but they also come with their fair share of problems. Outdated plumbing, old electrical wiring, and leaky roofs are more than inconveniences. They are accidents waiting to happen, as well as a liability.
A newly renovated building can provide you with the reassurance that your customers and staff will be safe as well as happy.
Fixing Up Your Sales Floor
A sales floor renovation is about more than just keeping up with the latest trends. It will give everyone the impression that your business is well-maintained and thriving. You'll enjoy loyal customers and productive employees for years to come!
Don't stop getting smart about your business and lifestyle now. For more great advice, read our blog today.
You may also like: The Importance Of A Clean Retail Front
Image source: Dreamstime.com