Click here to get this post in PDF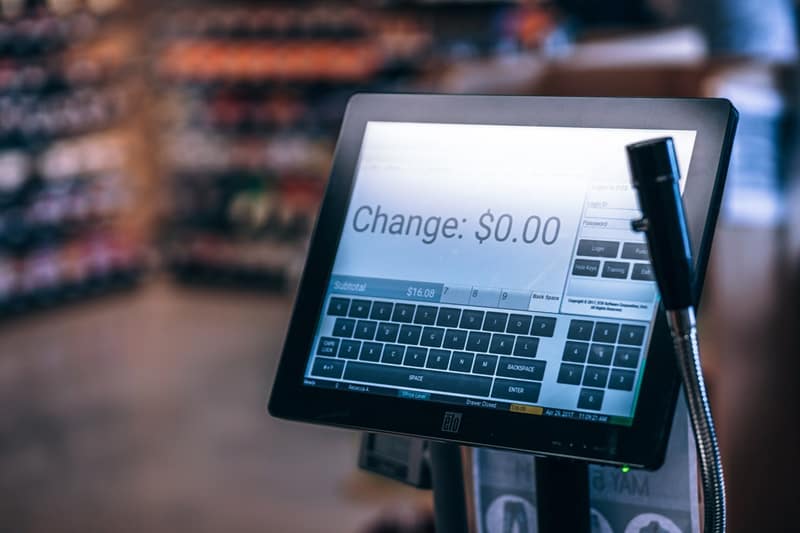 Traditional POS software can increase costs, cripple productivity, and cause intense dissatisfaction among staff and customers alike. Here are 5 reasons to get a Modern POS system for your business.
1. Great Customer Support
Normally, businesses need customer support at least a few times each year, even those who dispose of more advanced POS software. A high price does not guarantee that you'll get good service. A lot of users are offered no service with a traditional cash register or only poor quality services.
To avoid this issue, check the following support features of your POS system of choice:
Method – Do they offer support via your preferred method? For example, telephone or live chat?
Cost – Ensure that support is free or at least a price that you're willing to pay.
Availability – Do you require 24/7 service or will normal business hours suffice? Friendliness – Try making a sneaky call to the support line before committing, just to make sure that the operators are friendly and easy to talk to.
The price of a POS system is arguably one of the most important considerations for all business owners, but especially small business owners. Many providers promote misleading prices, so don't think it's easy to shop around for a good deal. Others offer packages with unclear pricing structures. Frequently, there are hidden fees and charges businesses fail to discover until it's too late.
Always check the price in advance. In particular, look out for:
High credit card processing rates
3. User-friendly
Traditional cash registers were not designed with the user experience in mind. When looking around for a POS system, make sure your staff will be able to work with the software. An unintuitive system will lead to loss of money, time and productivity, lots of frustration, and issues with customer support.
Another advantage of purchasing a POS system involves keeping track of the delivery and all goods going out of your business. It is recommended to use QuickBooks POS Cloud Hosting on Cloud Desktop as it enables you remote access from anywhere on any device. The system gives you regular updates on how much of a specific product has been sold and what you have in stock. The POS system can submit orders to the suppliers when the inventory is low without you needing to intervene. What is more, there will be no need to have an employee spending time doing it.
Take advantage of free trials to protect yourself from this experience. Get a cross-section of your employees to test them out, too.
4. Option to Adapt the Product Offers
Advanced reports make it possible to tell which product categories are the most and the least profitable. Knowing which departments and products are not performing well can give you the opportunity to develop a sales strategy. You can adapt your items in the menu or the store and much more depending on your industry.
POS systems provide in-depth analyses of customers' buying behavior. This POS system advantage will enable your company to adapt to the group's needs without wasting time on research and related work.
5. Solid Sales Reporting
A POS system keeps an automatic record of your business' cash flow, giving you a good overview. It's easy to find data about a product range. POS systems can save information about your inventory status, sales status, and financial status in general. You can plan the revenue that would statistically be expected for the coming week, the coming month, or the next two months based on this information.
The seller can check the info in the system quickly when a customer wants to get information about a specific product. Reducing the waiting time for the customer will improve the quality of service.
Cloud technology is the easiest to use. It has always been designed with the user experience in mind. It minimizes the risk of human error. Technology should be intuitive and allow even people without any technical background to use it. Today's intuitive cloud tech reduces risk by preventing frustration, loss of time and productivity, and higher costs of customer support. You will delight in many happy customers!
Fast and Fault-Free
Companies that don't get a POS system can suffer from a number of issues, such as long waiting time at the checkout. With a cloud-based POS system cashiers can ring up customers as fast as possible, bringing lines and frustration down to a minimum. They also have much faster access to product information, which enables them to help customers efficiently.
This is the most crucial reason why to use cloud tech. Traditional system software has become dated. This software can be very buggy and slow, causing data loss and frequent crashes. Your business needs to consider cloud tech if you have been experiencing these or related issues.
Tips on Getting a POS System for your Business
Maybe you're interested in investing in cloud tech at your convenience, but you're not sure how to look and what to look for. When shopping around for a POS system, read online reviews of cloud-based tech and check if anyone has commented about faults, bugs, and otherwise unsatisfactory performance.
High Flexibility
Cloud technology makes it doable for business owners to get hold of additional storage and server capability when they would like and do away with it once they don't need it any more. This feature isn't obtainable with old information storage.
Before selecting a system, scan your contract fastidiously to ascertain if it's doable to cancel and if that will be free or you'll have to pay a penalty. This is often vital. Poor system performance will have dire consequences, among which legal action from customers.
Conclusion
A business will access its information from anyplace with a POS system and from nearly any device. The danger of experiencing difficulties once you access data is reduced notwithstanding your physical location.
You may also like: What's a Digital Signage System, and why it's important for your business
Image source: Pexels