Click here to get this post in PDF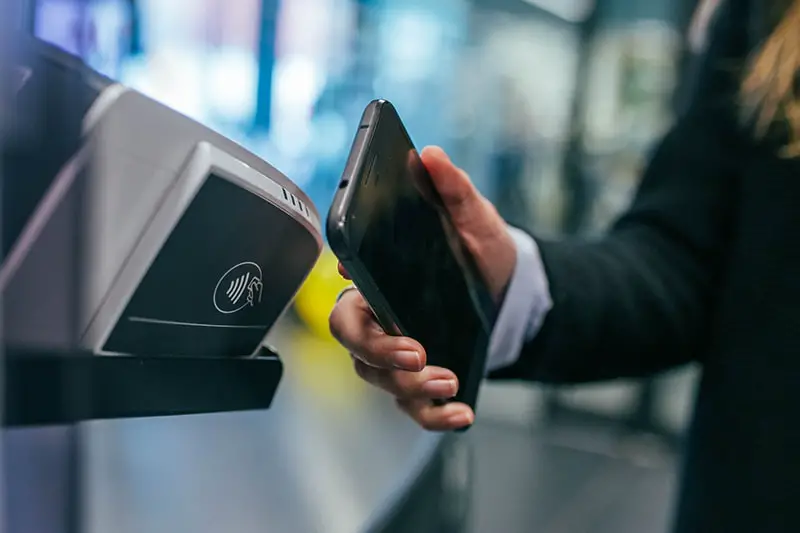 Jewelry is special. It seems to be the perfect gift for any occasion, making it a memorable experience. When customers come into your jewelry store, they want to feel as if they've entered a luxurious dream, surrounded by sparking jewels and unique pieces displayed in crystal clear glass displays.
The last thing you want cramping your style is an outdated, bulky cash register, ruining the essence of your customer's experience. That's where a POS system can come to the rescue, one that shines as bright as your biggest diamond.
Besides the obvious upgrade to your store style, a POS system comes with other benefits that will make you and your jewelry shop the talk of the town.
Enhance Customer Experience
Customer experience is everything, especially when you're selling luxury products. You want to create the best and most unique experience for your customers, hoping to get good recommendations or possibly repeat business in the end.
A jewelry POS system is customizable on the display-front, adjustable to fit your store's style. It allows customers to browse inventory and make payments on a neat and accommodating touchscreen display.
Speaking of payments, POS systems can accept all sorts including cashless payments like mobile pay via apps or scanned credit cards. You want your customers to get the royal treatment from the time they walk in until the time they leave, having nothing but good things to brag about long the way.
Manage your Inventory
Your inventory is your bread and butter. Some pieces are expensive and could interrupt your whole operation if they were to go missing. To keep a close watch on your money makers and make sure they stay in place, upload all your jewelry into a POS system.
This will keep track of what you have in store, what you have sold, and pieces you may need to stock up on. See what is trending in sales and what isn't doing so hot-getting a better idea of whether or not it should stay or go. A Jewelry POS will do this automatically, saving you time to keep your shop in tip-top shape.
Make your Business Sparkle 
Technology is here to make our lives easier. It eliminates the need to spend hours analyzing and wrecking your brain over what your next moves should be. It helps you manage everything from clients to employs to inventory and beyond.
With a POS system, your business will sparkle as bright as your diamonds. As you do business as usual, the POS system will keep track of everything. You can use the data to run detailed reports that help you enhance your dealings.
See what products are hot-using them as part of your marketing campaigns, find out what your biggest selling days are, and find out who your biggest fans are. All of this information is gold and can help you take your business to luxury and beyond.   
Shine as Bright as your Pieces
When clients walk into your store, you want them to feel the change in the air. They are walking into a place filled with sparkling jewels and dazzling gold-don't let your outdated tech ruin it. To go along with your luxe décor, a POS system adds a sharp, modern edge to your setup.
Use the bright display of your jewelry POS to add attractive images or your company logo for an eye-catching addition to your store. Even if the POS is shut off, it sits nicely and fits into any space to create a minimalist feel around all your pieces. Keep the focus on the jewelry, and keep bulky systems in the past where they belong.
Diamonds aren't a Girls Only Best Friend
Diamonds are a girl's best friend but, they are not the only ones! Gals (and guys!) love a tastefully designed store. When it comes to jewelry, polishing the place up and making it shine is easy-especially when surrounding by sparkling jewels.
Adding dainty and thoughtful decor to your shop will make all the difference, creating a luxurious feel that will enhance customer experience while helping you manage your dealing efficiently. The last thing you want to do is cramp your style by keeping an old, clunky, outdated machine in your shop.
---
5 reasons to Get a POS System for Your Business
---
Ditch the bulk and add a sleek and modern system that enhances your style and your business at the same time. You will notice a huge difference in your organization and your customers will too, turning to you for all their most cherishing moments.
Image Source: Unsplash.com