Click here to get this post in PDF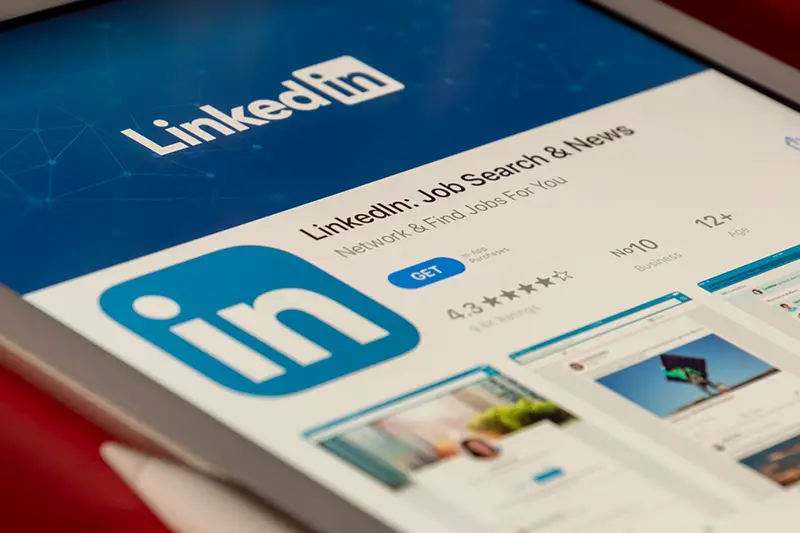 LinkedIn is the most used professional social networking platform for most businesses. It's one of the best ways to get your business in front of many prospective customers.
That allows you to build connections, improve your business communication, and strengthen business relationships. Here are the top 5 best LinkedIn tips for businesses to help small business owners grow their venture.
1. Optimize Content and LinkedIn Page
LinkedIn has over 740 million users in more than 200 countries, according to a Kinsta report. The platform offers a great way to connect with potential clients, employers, and colleagues. Therefore, optimizing your LinkedIn business page is a proven tip for business growth. 
This is great for small businesses as it allows them to create a showcase page highlighting their expertise and specialties.
What's more, optimizing your LinkedIn Company Page may attract potential customers. When writing the LinkedIn profile, fill in the company description, logos, and banner images to distinguish your company.
Adding keywords will empower Google to rank your content higher in search results when people search for you and you can witness some great LinkedIn post design here.
Another LinkedIn marketing strategy involves publishing different types of content, like newsletters and blog posts. Post relevant content regularly highlighting industry trends as this establishes you as a thought leader, elevating you above competitors.
It would be beneficial to keep an eye out for ways to boost your content. Share content, add relevant hashtags, and use LinkedIn ads, text ads, and other forms of advertising.
You can tag other LinkedIn users or even your employees when posting content, which increases content visibility. 
2. Build Connections With Preferred Targets
The best way to build connections with preferred targets is to establish relationships and trust among your target audience. 
Build relationships with target followers on LinkedIn by connecting with them. It would help if you also considered conducting live video and LinkedIn live sessions. 
You should join relevant LinkedIn groups to share your thoughts on the industry topics to increase engagement with other professionals. Research deeply before commenting on essential topics, which improves your credibility as a thought leader.
Celebrate other group members' success stories to strengthen relationships. 
Finally, be considerate of the content you post on these groups. Only use politically correct language and avoid bias. Make a habit of only sharing your thoughts on issues that require an expert's opinion.
3. Get Employees to Participate
You can incorporate employees in your LinkedIn marketing strategy with a few simple steps. First, ask them to optimize their LinkedIn profiles by:
Adding your company to their current workplace.
Having clear job descriptions appearing on their LinkedIn profiles.
Request they join your LinkedIn group or add them to your network. 
Finally, it would help to turn your employees into advocates. Ask them to share a few insights about the organization on LinkedIn posts.
The LinkedIn algorithm can bring up your employees' names once people search for your company on LinkedIn. The more employees you have, the better, as it means your company will have significant visibility on LinkedIn.
4. Track and Improve Results With LinkedIn Analytics
The LinkedIn Insight Tag is a powerful marketing tool at your disposal. It is one of the best tips for business growth, as you may use it to identify ways of improving ad campaigns. 
LinkedIn Insight Tag has three significant benefits:
Robust campaign reporting. Insight Tag connects website conversion goals (form fills, email sign-ups, e-book downloads) to LinkedIn's analytical capabilities.
Learn more about website visitors. You can also use LinkedIn Website Demographics to find out who's visiting your pages and what they're looking for. You can view visitor information, such as job title, seniority, and function.
Re-targeting. Such ads are 70% more likely to convert. The average click-through rate is ten times that of traditional means.
5. Cross-Promote and Cross-Post Content on other Social Media Platforms
Cross-promotion means promoting your content in a way tailored to the characteristics and preferences of each social network and community.
Cross-posting implies sharing the same content across many social media platforms, such as Facebook, Twitter, and Instagram.
You can cross-publish and schedule your posts directly from the WordPress dashboard using the Blog2Social WordPress plugin. The plugin converts your blog entries into customized formats for each social media network you choose to share them on.
You have the option of auto-posting or previewing and customizing your social media postings.
Cross-promotion increases your reach and brings your content in front of many prospects. It will also increase content engagement, vital for growth.
LinkedIn for Business Growth
The LinkedIn social network is one of the most potent platforms for connecting with clients, recruiters, and other business owners. Optimizing your LinkedIn company page, publishing content, and building connections with your target audience can help grow the organization.
If you're not using the platform, you're missing out on valuable connections that could help rope in more business. Follow these 5 LinkedIn tips for businesses to grow your company. 
You may also like: How To Optimize Your LinkedIn Profile For Lead Generation?
Image source: Unsplash.com